What is the San Diego Moms anyway?
We are a locally focused parenting website written BY San Diego moms, FOR San Diego moms.
Welcome to the San Diego Moms Blog! However you found us, we're so glad you're here and we hope you'll hang out for a bit.
San Diego Moms was founded in 2016 by a San Diego Native and is quickly becoming San Diego's one stop resource shop. Our team of 35+ writers, 20+ events team members, and 8 photographers are passionate about connecting local moms to each other and to local brands and businesses.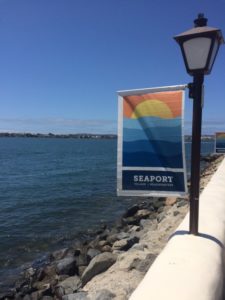 Why San Diego?
San Diego is a breath taking city with incredible offerings. We have perfect weather, picturesque scenery, delicious food and drinks, and a melting pot of diversity. San Diegans are known for being super laid back and friendly, and we truly are great at that!
We are also really great at connecting with each other within our own niche communities. Our area of improvement lies in how we can all broaden our sense of community for our families.
SDM has a firm belief that there are many ways to parent and tackle #momlife in San Diego and we love hearing our readers different perspectives on everything from pregnancy cravings to potty training. When your toddler isn't sleeping through the night, or you are looking for Farmers Markets in San Diego, we hope you look to SDM for all your answers!
We publish new content 6-7 days a week, which can be delivered directly to your inbox.
On San Diego Moms, you will find relevant, timely and fun information and discover a positive parenting community. We regularly plan family events, moms night out events, and playdates in the greater San Diego area to connect moms and families, so we hope to meet you in person very, very soon!
Get social with us!