I don't know about you, but I watch the news and want to do something to help. However, I am not always sure where to start. Kids don't have the same doubts or fears, they see a problem and take a dream and turn it into action. I was want to share what a local 4th grader is doing to help make a difference in the world.
Last month Maryam Mehr saw the news about what was going on in Afghanistan and asked her mom if she could hold a bake sale in her Carlsbad community. Maryam and her friends decided to hold the bake sale in their neighborhood one afternoon. The community came by and bought bake goods while others just donated money in support. Maryam and her friends were able to raise $2,751. The money was given to an organization that helps refugees in Afghanistan. Maryam's family received photos of women and children in Afghanistan who were given the money buying food and other necessities that they desperately need. The 4th graders saw how their idea was able to help others in a real way.
Second Bake Sale This Weekend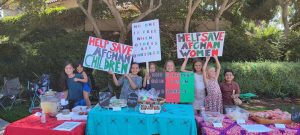 Maryam and her friends are holding another bake sales as they want to help more families in Afghanistan. They told me that they know they can help more. Honestly, I was so moved after talking to these children and how proud they were to be doing something for others that are not as fortunate as they are. Sometimes it really takes a kid to say why can't I help and this is how I am going to do it to nudge us adults into action.
If you are in North County this Sunday stop by and support these amazing kids who are inspiring a community. These kids are dong big things and showing everyone you just have to get out there and help.
Stop By and Help Change the World With Them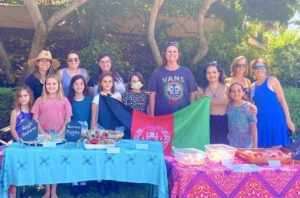 When: Sunday, October 3rd
Where: Rancho Bravado and Rancho Latigo Intersection (off of Melrose Dr. and Palomar Airport Rd), Carlsbad, 92009
Time: 11am until they run out