"The datebox helped me remember that best friend I have in my husband–that buddy who I love to laugh with about silly stuff. Formal dates don't necessarily bring this out, but playing together with this box did. Thank you, Datebox Club!" ~Susy Faus, Mother and SDMB Contributor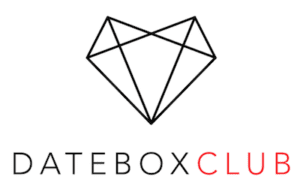 Datebox Club brings a high-quality, creative date night to your door. No kidding, you open the box–and voila! All you need are 2 people who are looking forward to spending some fun, quality time together.

Reviewed by:
Susy Faus, SDMB Contributor
Price of Product?
$32.95/box if you subscribe for a year. Price goes up slightly up for shorter time commitment.
Would you recommend to a friend?
YES
Tell us about your experience:
I loved it, so creative and cute!
What do you like best about it?
I love that you don't have to go out, it's a surprise every month, costs less than a date night out w babysitter, and is fun with yummy treats to share. We even got two fancy tumblers that we can reuse!
Any tips or recommendations for people who purchase the product or service?
You have to reserve a time to do this and I highly recommend playing the spotify playlist they recommend. And just gave fun with it! My end product did not come out perfect because I'm terrible at crafts, but guess what – I discovered my husband IS good at it!
On a Scale of 1-10 (1 being worst / 10 being best) what would you rate this product?
9