I know what you're likely saying to yourself as you open this article:
"I don't even know if I need a babysitter yet . . . but I know I could use some help!"
And that's totally OK! Bambino Sitters are relatively new in town, but we have a lot to offer; not only as sitters, but also as Mommy's helpers and tutors! Most importantly, we are a community-based service, enabling you to find trusted help right here in your own neighborhood.
What is Bambino Sitters?
To learn all about what we do, start here with the app. Parents AND babysitters can register for free!
When it's time for a sit, simply enter your details, request through the app, choose your favorite sitter, and book! We've even taken the hassle out of paying with standardized rates and simplified payments made straight through the app.
It's as easy as FIND, BOOK, and PAY.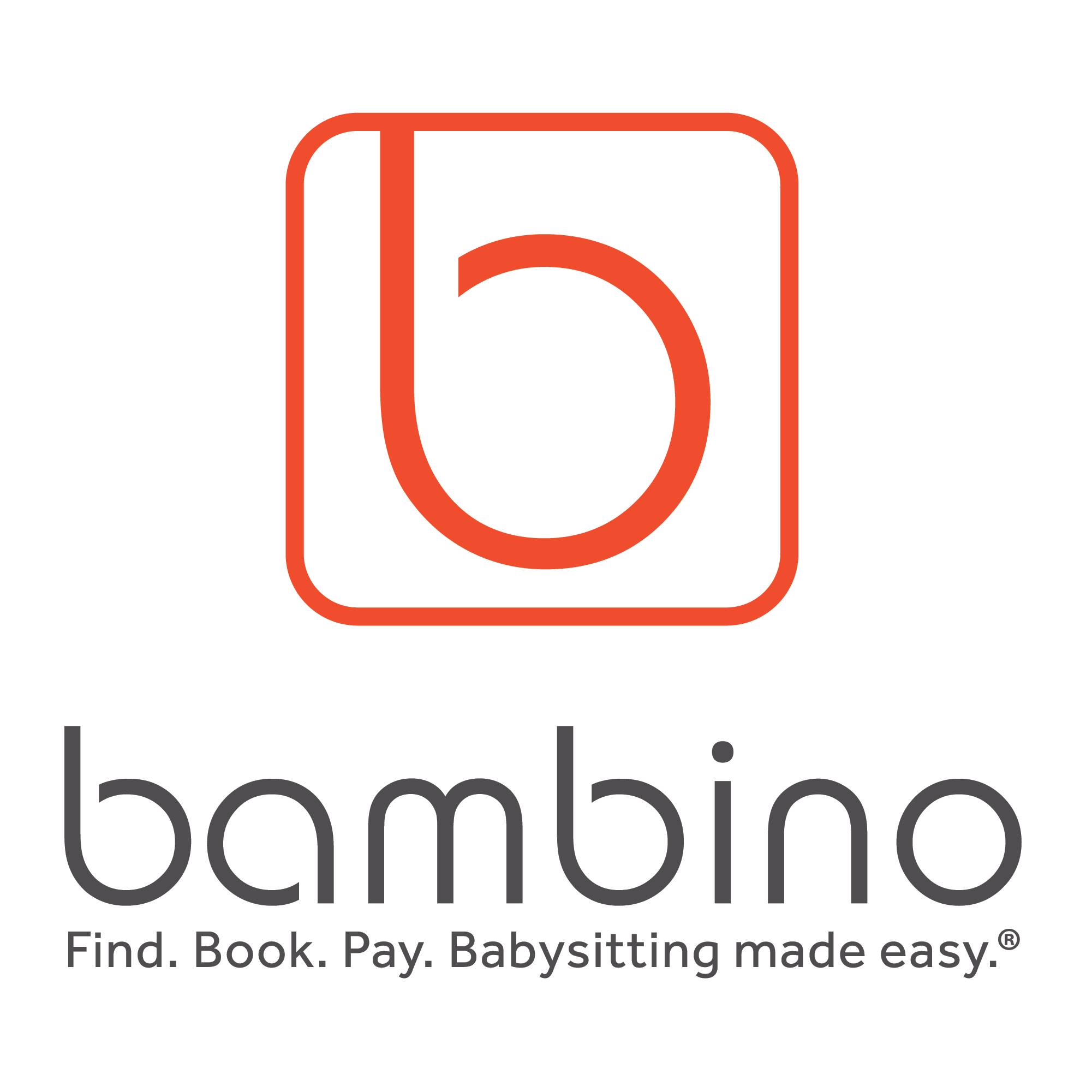 When is the last time you tried to find a great babysitter?
It's frustrating, right? Anyone awesome seems to already be taken, or lives too far away to make it all work.
Wouldn't it be great if you had a LIST of babysitters ready to receive your request when you need them, knowing they are reviewed by other local parents, live near you, and that your friends or local neighbors have used them too? Wouldn't it be great if there was a babysitting app that took care of that for you?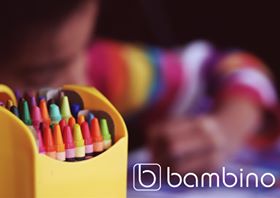 Bambino will show you who is available, with standardized rates of pay. Bambino also categorizes their sitter based on age and qualifications. They have four different levels of sitters:
Junior Sitter (13-15 years old)
Standard Sitter (15-18 years old)
Advanced Sitter (18 years plus)
Elite Sitter (18 years plus and fully background checked)
Here is what you'll see when it's time to book a sitter: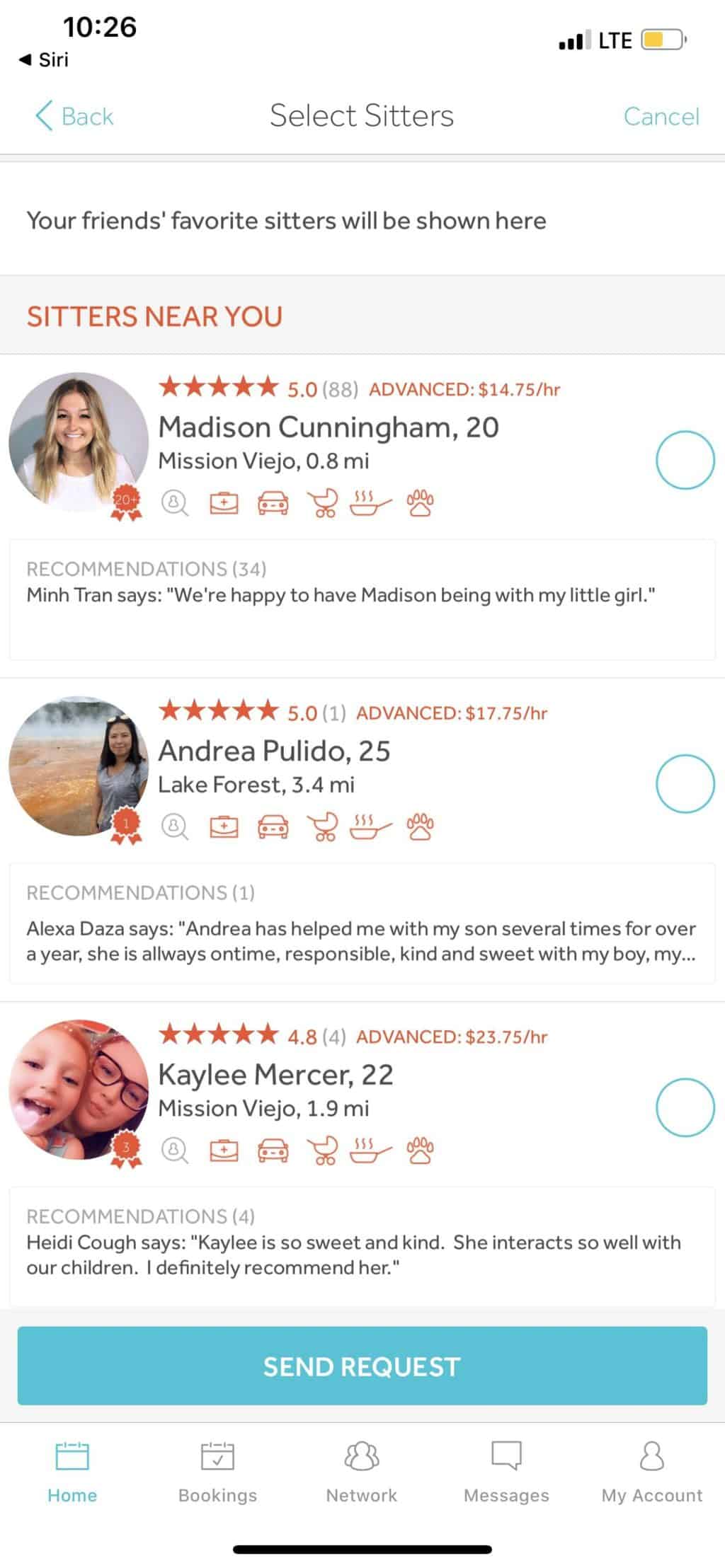 TONs of information will be right there at your fingertips, including ratings and reviews from other parents, their age and distance from you, and an hourly rate. Easy peesy! You'll be able to leave the house for date night, girls' night or yoga, relaxed and sure that the kids are in good hands.
What if I Want to Become a Bambino Babysitter?
You've come to the right place! Just like our parents, you will need to download the app. Registration is free! And you only need 1 recommendation from a parent to get started. Your availability requests will come directly from families with babysitting job opportunities.
For every job you complete, you are paid instantly through the app into your Venmo or bank account; no waiting for your hard-earned cash!
Step 1: Set up your profile
Creating a profile with Bambino requires one recommendation from any parent you've babysat for previously, regardless of if they've used Bambino. While setting up your profile you can choose your rate, availability, experience, and any other details about your babysitting skills.
Step 2: Respond to requests
After you've set up your profile and received your first parent recommendation, your profile will become active for parents to find you. You don't have to worry about searching for jobs, because parents will reach out to you with babysitting requests. When you receive a request by text or notification, you're given the option to accept or decline the request. Each request includes the time and date of the sit, location, amount of kids, and any other information you need to know. Prior to responding to the request, Bambino allows you to check out the parent's profile, which includes additional information needed before accepting a request. You will also have the option to reach out to the parent, to ask any questions about the sit.
Step 3: Be selected for a sit
The parent is notified when you've accepted a job request. Parents send out requests to multiple sitters at a time, so now it's their turn to select a sitter for the job. Parents commonly choose the sitters that respond the fastest, so it's important to stay on top of all sit requests.
Step 4: Get paid
Once you've been accepted for a babysitting job, make sure to arrive on time for the babysitting job. When the sit is finished, you'll receive payment from the app directly into your Venmo or bank account.
Any other questions? Follow Bambino Sitters on Instagram and search for a local Bambino Facebook group for sitters like you. Here is the San Diego group!