July is in full swing and with the beautiful San Diego weather, it's no secret that there are hundreds of parks to visit! Thanks to the National Bakers' Association, we recognize July as National Picnic Month. Plus, the sun is finally out in San Diego so seasonal fruits and vegetables make eating outdoors so much easier!
From the coast to the mountains, all destinations offer different attractions. Some are by the water, whether thats the beach, a lake or water park; Some provide playgrounds and even hiking trails. So load up the basket, get out of the house and check out some of our favorite picnic destinations.
Amici Park – 1660 Union St, San Diego, 92101
Bay View Park – 413 1st St, Coronado, 92118
Cabrillo National Monument – 1800 Cabrillo Memorial Dr, San Diego, 92106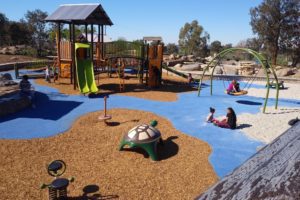 Chollas Lake – 5997 College Grove Dr, San Diego, 92115
Coronado Tidelands Park – 2000 Mullinex Dr, Coronado, 92118
El Monte County Park- 15805 El Monte Rd, Lakeside, 92040
Ellen Browning Scripps Park – 1100 Coast Blvd, La Jolla, 92037
Kate Sessions Park – 5115 Soledad Rd, San Diego, 92109
Lake Morena – 2550 Lake Morena Drive, Campo, 91906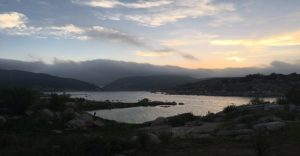 Liberty Station NTC Park – 2455 Cushing Rd, San Diego, 92106
Louis A. Stelzer County Park – 11470 Wildcat Canyon Road, Lakeside, 92040
Miramar Overlook Park – 11417 Scripps Ranch Blvd, San Diego, 92131
Mission Bay Park (Tecolote Shores North) – East Mission Bay Drive, San Diego, 92109
Palisades Park – 460 Ocean Blvd, San Diego, 92109
Pine Valley County Park – 28810 Old Hwy 80, Pine Valley, 91962
Presidio Park – 2811 Jackson St, San Diego, 92110
Redwood Circle – San Diego, 92101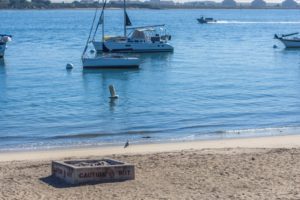 Rohr Park – 4548 Sweetwater Rd, Bonita, 91902
San Dieguito County Park – 1628 Lomas Santa Fe Dr, Del Mar, 92014
Shoreline Park – 2200 Shelter Island Dr, San Diego, 92106
Waterfront Park- 1600 Pacific Hwy, San Diego, 92101
Whatever you're packing for your picnic, don't forget keep the meals simple and enjoy the time with each other and nature.
Did we miss your favorite go-to spot? Share below and let us know where your family loves to play! And if you're still looking for things to do this month, check out our July Events Guide!