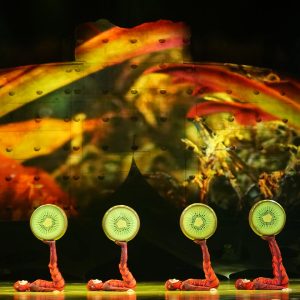 OVO by Cirque du Soleil will be taking over Viejas Arena March 5th – 8th and you don't want to miss it!
OVO is described as a headlong rush into a colourful ecosystem teeming with life, where insects work, eat, crawl, flutter, play, fight and look for love in a nonstop riot of energy and movement. The insects' home is a world of biodiversity and beauty filled with noisy action and moments of quiet emotion.
Talk about a fun family outing or date night with your significant other!
Tickets start at just $45!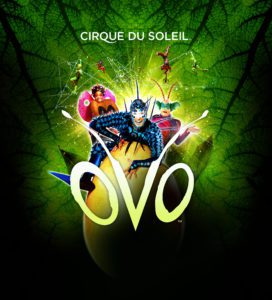 OVO is overflowing with contrasts. The hidden, secret world at our feet is revealed as tender and torrid, noisy and quiet, peaceful and chaotic. And as the sun rises on a bright new day the vibrant cycle of insect life begins anew.
The name OVO means "egg" in Portuguese. This timeless symbol of the life cycle and birth of numerous insects represents the underlying thread of the show. Graphically, OVO hides an insect in its name: The two "Os" represent the eyes while the letter "V" forms the nose.
If you are taking the kids, I am having flashbacks of science class and foresee some teachable moments for the entire family.