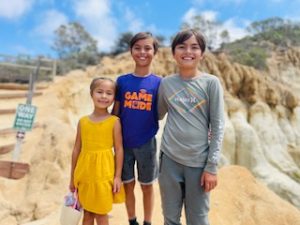 Thankfully, living in San Diego lends itself for exploration year round. For many of us, finding places where both parents and kids can be happy are like gold mines. I've narrowed down my top 3 must-see places to explore with kids in San Diego. These spots are guaranteed to entertain the whole family through interaction, play and curiosity.
1344 E. Mission Bay Drive
San Diego, CA 92109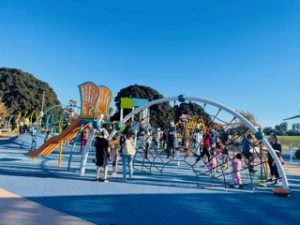 Located in the iconic Mission Bay Park area, the newly revamped Tecolote Shores North Playground offers a robust adult fitness zone, shaded picnic areas, beach sand spot, and a state-of-the-art playground experience for the children. Like most San Diegans, we couldn't wait until the ribbon was cut (November 19, 2022) so we could experience all that the 3.8 million dollar park has to offer.
The adult fitness area faces Mission Bay so you can use the elliptical machines and stretching equipment with a picturesque view of the bay. For adventurists at heart, there is also a slacklining area to test out your balance and agility.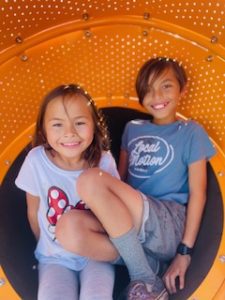 My kids enjoyed spinning on the Willy Wonka-esque egg chairs and ringing the bell at the top of the ropes climb. The park also has classic slides, multiple ADA swings, and colorful play structures to climb on so the kids will be thoroughly entertained.
We opted to park at the north end so we could take a short bike ride along Mission Bay and end our destination at this dazzling park. This playground checks off all our boxes for convenience, exploration and fun for the whole family.
498-450 Solana Hills Dr.
Solana Beach, CA 92075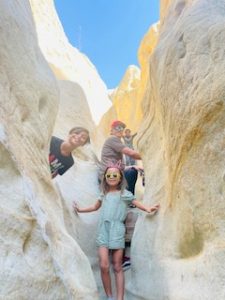 My family loves hiking around San Diego, and one of our favorite places to explore on foot is the Annie's Canyon Trail through the Solana Hills Trail near Solana Beach. It's a moderately easy 1.5-2.5 mile trail hike, shaded by trees, that leads to a steep trail towards an otherworldly sandstone slot canyon. If you follow the tight spaces through the sandstone slot canyons, there are sturdy steel stairs that bring you all the way to the top and allows for an amazing scenic spot for pictures and a much deserved water break. Following the way down, you can veer down to the scenic pathway towards the San Elijo lagoon and stop to let the kids run around and explore this easy trail. Be wary if you're claustrophobic! The slot canyons are narrow and the stairs leading up can be strenuous and steep to climb.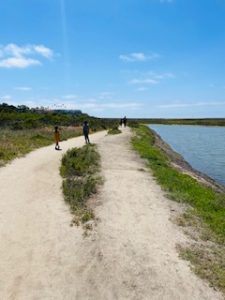 Hike instead through the ecological reserve using the Rios Ave Trailhead. With lots of varying scenic views and benches along the way, this hike is a must-see-bucket-list kind of easy mini-adventure for families.
200 W. Island Ave
San Diego, CA 92101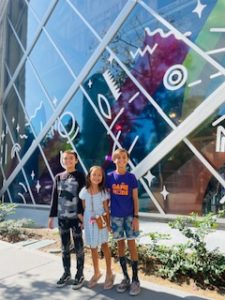 The motto of The New Children's Museum is "think, play, and create with us!" The museum's 50,000 square foot building situated in downtown allows for kids to create, explore, and adventure independently with ease. With plenty of interactive activities, art installations and rooms to explore with your kids, you are guaranteed a lively afternoon for the whole family.
The installations and rooms change frequently so patrons are always surprised with new themes and play areas.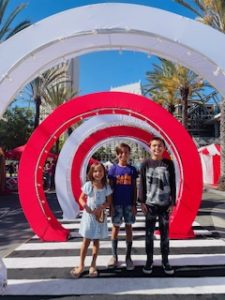 Make sure to check the museum's calendar to view special events happening on the day you plan on going. We were able to attend the circus spectacular with our paid admission which was held outside the museum. The kids couldn't get enough of the games, prizes and spinning in these huge colorful tops called Los Trompos (translation Spinning Tops) located in the Museum Park. Best part for parents? The amazing museum's in house Bean Sprouts Café that fuels you with iced latte's so you can run around happily with your little ones in tow.
What are your favorite "must-see" family spots in San Diego? We'd love to know in the comments below.