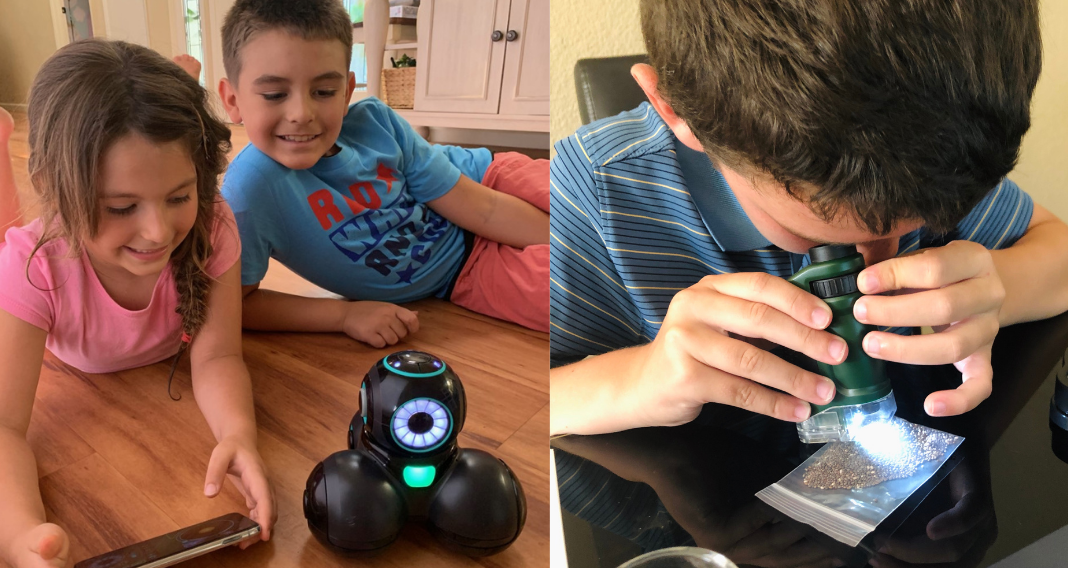 If you are looking for something filled with science, technology, and fun, Hands on Technology's in-person or virtual Tech Adventure Camps are the summer camp you have been looking for!!!
Technology Adventure Camps are the perfect combination of instruction and hands-on learning.
Riding off the success of their
Virtual Stem-Kit Adventure Camp
last year, they are continuing this program and their signature in-person camps for the 2021 season. The
in-person camp
experiences started on July 5th at the Fleet Science Center. For more information or to register
CLICK HERE
.
Additionally, Hands-On Technology Education has partnered with the San Diego Foundation's LevelUp Summer Program to offer FREE, 2-week technology entrepreneurship and adventure summer camps to middle school age students (11-14) in the San Diego Unified School District (
Register for Group 1 HERE
– 7/19-7/30,
Register for Group 2
– 8/2-8/13).
More About Hands On Technology Education
The teachers are patient, and keep the kids engaged and excited to learn. Moms love that the camps inspire the love of learning through science and technology! But more importantly, Moms love how kids come home happy, engaged, and wanting to go back for more!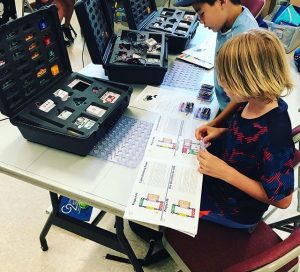 Technology Adventure Camps are a great opportunity for students to gain extended exposure to innovative technology trends while also building core fundamentals in Computer Science & Electrical Engineering. Hands-On Technology is offering camps for ages 7-13 in STEAM Adventures, Video Games, Earth and Life Science, Virtual Reality, Robotics, and so much more!
They are designed to expose not exhaust kids to technology! Students will get excited about technology all while learning new and cool things.
Three of our San Diego Moms contributors had an opportunity to take part in the 2021 pilot program for Game-gineers and Earth & Life Science Adventures.

Here is what they had to say:

"My 7 year old attended this Summer's Adventure Camp. He had so much fun participating in last year's camp, he asked me if he could attend this year's camp as well."
"There were a lot of things he enjoyed, my son's favorite part about the Tech Adventure Camp was learning how to operate the Robot using an app. He played with the Robot for hours on end every day and even set up races in our home using our Roomba (irobot vacuum). His younger sister (5 years old) also joined in on the fun!"

"Thank you Hands On Technology Education for making my child feel so happy and inspiring the love of learning through Science and Technology! You have a customer for life! Both of my kids want to continue to participate in future technology camps!"
Don't miss out on this fun and exciting learning opportunity (although they might not realize they are learning because they are having so much fun). With in-person and virtual adventures, there is something for everyone!
What Sparks Your Child's Interest? Camp adventures are designed children ages 7-13 include: App Design, Artificial Intelligence, Game-gineers, Virtual Reality, Super STEAM Adventure, STEAM Wonder Camp: Inclusive Adventures, Tech Dynamos!, Earth & Life Science Adventures, YouTuber, and Tech Entrepreneurship.
Your adventure awaits and 2021 in-person and virtual camp registration is now open! Click here to choose your adventure this summer!