In honor of Martin Luther King's National Day of Service, SDMB Cares is partnering to help beautify the Children's Nature Retreat on Monday, January 20th from 10am-3pm.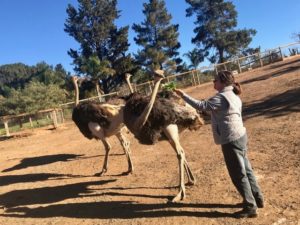 The Children's Nature Retreat is a 20-acre farm, animal sanctuary and nature reserve in Alpine, CA, with over 130 domestic livestock's and exotic animals. Talk about a volunteer activity I think every kid will love?! I grew up riding horses and being around animals. I begged my mom to let me go to the barn so I could muck stalls, sweep hay and groom horses.
I am currently reading a book by Brené Brown titled The Gifts of Imperfect Parenting and one of the quotes that has stuck out to me the most was…
"Kids learn so much more from what you do, than what you say" ~ Brené Brown
So strap on your cowboy boots, get ready to get dirty and show your kids what it means to give back with us! Study after study shows the importance of teaching empathy and compassion to children and how important and truly vital it is to their lives. One super simple way to do that is to volunteer with them!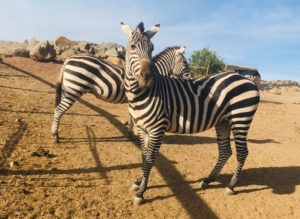 This volunteer activity is perfect for the entire family, as we help beautify this incredible retreat that benefits both animals and local San Diego families.
MLK Day of Service Volunteer activities include (but are not limited to):
Cleaning barn and pastures

Grooming horses
Pathways have ruts from the heavy rains that need to be filled with gravel
Mulch needs to be spread along the pathways to keep the weeds down
Olive tree maze needs to be completed
Volunteers may be entered to win 4 tickets to Disneyland!
The Martin Luther King Jr. holiday on Jan. 20, 2020, marks the 25th anniversary of the day of service that celebrates the Civil Rights leader's life and legacy. Observed each year on the third Monday in January as "a day on, not a day off," MLK Day is the only federal holiday designated as a national day of service to encourage all Americans to volunteer to improve their communities.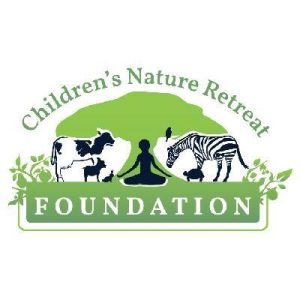 About Children's Nature Retreat
The Children's Nature Retreat welcomes visitors of all ages, allowing everyone to enjoy and explore the beautiful and tranquil surroundings at their leisure. This magical and serene ranch-style retreat, with its 20-acres of terrain, is a safe haven to over 120 domesticated livestock and exotic animals from around the world.
The retreat is specifically designed to help children develop a sense of wonder for nature and its inhabitants through unstructured exploration and learning. Fun and educational `interactive encounters' are available for everyone to learn and foster an appreciation for animals, nature, sustainable farming and the ecosystem.
The Vision of the Retreat:
In an increasingly digital-dependent and urbanized world, we are loosing touch with nature. With this in mind, we believe the Children's Nature Retreat offers a rich connection to the earth, its plants and animals. We allow guests to step away from their fast pace life, reduce stress levels and find their balance in nature.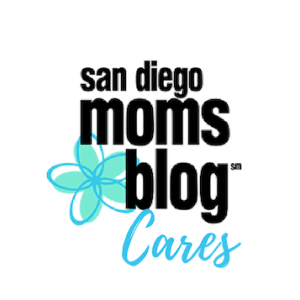 SDMB Cares is an initiative of the San Diego Moms Blog and our mission is simple: to support and connect families to local non-profits through volunteering, fundraising and raising awareness. We are committed to giving back to our local San Diego community and teaching our children the importance of volunteering and community service. In this section you will find some amazing non-profit resources, services and volunteer opportunities available for families.