Both the City of San Diego Public Library and the San Diego County Library are hosting summer reading programs. These incentivize students to continue reading throughout the summer break. Each local library's program runs from now until August 31, 2022. Better yet, participating libraries are sweetening the program by offering prizes to those who complete the reading challenges. Keep kids reading all summer long with local libraries!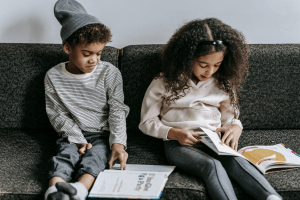 Here's How to Sign Your Child Up:
With San Diego Public Library locations, you can sign up online for the Read Beyond the Beaten Path program. For those in towns outside of San Diego city limits, sign up on the San Diego County Library website for their Summer at Your Library program.
How it Works:
First, get a copy of the reading log. With both San Diego City Library and San Diego County, get yours online or in person at a local branch. Second, track your child's progress on the log. The number of books read, time spent reading them, and participating in various activities earn badges, points, and prizes. Prizes are available at local library branches once challenges are completed.
San Diego Public Library Specifics:
Kids earn a badge for every book read, every hour spent reading, or when completing an activity.
10 completed badges earn a prize. Prizes include a free book, various museum passes, and local eatery certificates.
Even better, the 10 badges can be from a mix of each of the 3 categories to earn the prize.
Activities are identified in age-appropriate groupings: Ages 0-5 and 6-adult.
Activities include on-site library events (like storytime!), outdoor activities (taking a nature walk), and things to do at home (read a book with a flashlight). See examples here!
Check out the SDPL Calendar of Events to search for various events at a branch near you!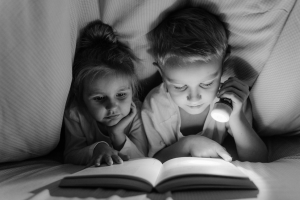 San Diego County Library Specifics:
Similar to SDPL, the County Library offers prizes for every 10 badges earned.
Grab free library activity books at local branches. They are available in 6 languages!
Pick up your prize books at local branches as well.
Participate virtually! Complete online activities to earn badges! Additionally, you'll find booklists, printable activity books, and the Calendar of Events on the SDCL website.
On-site activities include such events as storytime, origami, science, art, and magic!
Keep kids reading all summer long with local libraries. Not only do they earn badges with books read, but they also build on their reading comprehension. Additionally, with libraries resuming in-person events, it's a great way to practice social skills!
What book will your child read first?