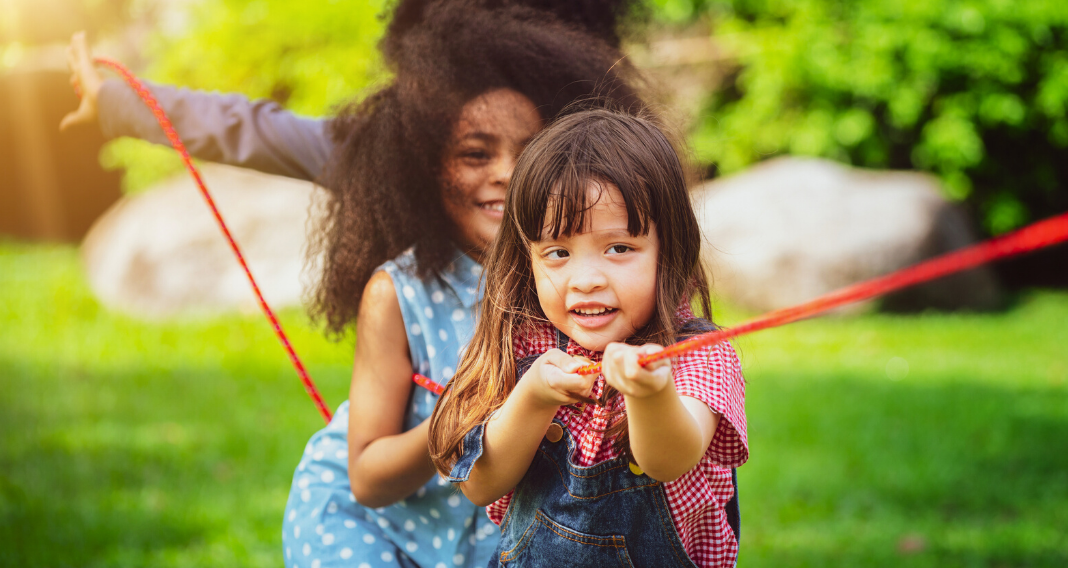 Spring break is almost here, and we've compiled the top San Diego spring break camps. If you plan on staying in town and are looking for some fun camps and options for your kids to keep their brains and bodies active, here is a great roundup.
Don't forget to check out our Summer Camp Guide too!
San Diego Spring Break Camps
---
Altitude Trampoline Park and Challenge Island are teaming up to bring a STEAM-Based and collaborative learning experience focused all around – Slime!
If your kids are slime crazy you want to check out Challenge Island® Slime Squad Camp™ is the place for you! You and a tribeful of friends will dive into a new slime-filled world every day, from alien ooze to ghostly goo to monster muck to lava, too. No matter how you stretch it, Challenge Island® Slime Squad Camp™ promises to be a STEAM-riffic adventure of a lifetime. Camp includes 2 hours of STEAMtastic challenges and 1 hour of fun trampoline jump.

3 Sessions, 3/30-4/17 |

Time: 9AM – 12PM
CLICK HERE for more info.
---
Little Musicians Spring Camp 2020
April 6-10
Move, groove, and make some noise this spring! Explore the world through singing, dancing, instruments, and art with Little Musicians Spring Camp. Discovery Camps combine hands-on science and art activities, guided exploration of the Museum, and playtime with new friends.
Call 760-233-7755 or CLICK HERE for more info.
---
Perfect for nature and animal lovers, we offer wildlife camps for ages 4-18. Full of animal encounters, games, and outdoor activities, kids will discover science and conservation while increasing their passion and knowledge of local wildlife. Whether it's Tortuguitas (our bilingual camp!) Zoolympics, or Paddleboarding, campers will have a great time and make some feathered, scaly friends along the way.
Call 619-409-5900 or CLICK HERE for more info.
---
Join Forest Academy Friends at Balboa Park as we explore nature's playground, practice yoga, sing music, make art and tend to Mother Earth. We have an amazing team of skilled guides who will take us on a journey to discover the magic of springtime! Half and full day options available. Now enrolling for children ages 4-10.

Session I: March 30-April 3
Session II: April 6- April 10
CLICK HERE for more info.
---
When school's out, clubs are in! Each day, thousands of young people walk through the doors of Boys & Girls Clubs and have their lives transformed. Discover how we can build GREAT FUTURES for San Diego youth! A BGCGSD membership is required. 20% discount for each additional child, *Scholarships available for those who qualify.
CLICK HERE for a full 2020 Spring Break Camp Schedule by location.
---
When school is out, YMCA school break camps and Vacation Fun Days are the perfect solution for you and your family! Children will engage in traditional camp activities such as games, arts & crafts, science, sports and more!
SPRING BREAK CAMP DATES
March 30-April 3

April 6-10

April 13-17
CLICK HERE for more info.

---
We offer 4 weeks of Spring Day Camp for ages 5-14. Camp Kroc explores the unique Kroc Center campus and offers a variety of age-appropriate activities. Daily activities may include: swimming, traditional athletic games, arts & crafts, rock climbing, ice skating, and more. A mid-morning snack and afternoon lunch will be provided free of cost.

CLICK HERE for more information.
---
Helen Woodward Animal Center gives children the opportunity to interact with animals of all species during their Spring Critter Camp! Your child will be able to learn fun facts about different animals and be able to participate in different daily themed activities. Make sure to pack a snack and water bottle for your child as it is not included in their amazing animal adventure! Sign up now for a discounted price! Ages: Preschool-6th grade
Camp Dates
March 23-March 27

March 30-April 3

April 6-April 10

April 13- April 17
Call 858-756-4117 or CLICK HERE for more information
---
With a new camp theme each day, The New Children's Museum has 4 fun day camps available to help your child learn, grow and explore! Each camp theme is designed to help your child build new skills to be able to apply to their daily life.
Day Camp Dates:
March 30

March 31

April 1

April 3
Ages: Grades PreK-K (ages 4-6) and Grades 1-6 (ages 7-12)
Call 619-233-8792 or CLICK HERE for more information
---
Give your child the opportunity to embrace their inner artist! With Rock Band and Glee Club spring camps available, your child will have the chance to learn how to play songs with real instruments or receive singing lessons with added choreography! All skill levels are welcome! Ages: 7-17
Encinitas Location:
March 30- April 3

am camp

March 30- April 3

pm camp

April 6- April 10

am camp

April 6-April 10

pm camp
Rancho Penasquitos Location:
April 13-April 17 am camp only
Call 877-227-8558 or CLICK HERE for more information about the Encinitas location
Call 877-227-8558 or CLICK HERE for more information about the Rancho Penasquitos location

---
With a kinetic learning approach, Kid Wonder is focused on teaching your child how to have fun while they learn! They are able to develop new skills and challenge themselves while participating in fun and engaging activities like Ninja Warrior in addition to gymnastics, crafts and fun new games! Single day and full week options are available. Ages: 2+

March 30- April 3 –

9 am-3:30 pm
Call 619-752-4512 or CLICK HERE for more information

---
Join Spring Camps at the Fleet, where new adventures await each day! Grades 1–3 enjoy a variety of fun and educational STEAM activities and themes and Grades 4–6 work on sharpening their computer science and technology skills. Campers will explore the museum's exhibit galleries and engage in hands–on activities. Sign up for individual days or the whole week! All camps run from 9 a.m. – 4 p.m.
March 30, 2020 – 9:00am to 4:00pm

March 31, 2020 – 9:00am to 4:00pm

April 1, 2020 – 9:00am to 4:00pm
Call 619-238-1233 x806 or CLICK HERE for more info.
---
Kid Ventures Camps help you, the parent, have some free time, while your child is busy having the time of their life! Sign your child up for a day, a week, or longer—depending on YOUR needs. Their creative camp themes engage all the senses with opportunities to develop gross motor skills, improve social interaction, and explore creative play—but don't tell the kids—they just think it's fun! Ages: 3 – 8
They are offering spring break camps on the following dates, but offer camps all year long!
Mar. 23 – Apr. 3 (Eastlake)
Apr. 6-10 (4S Ranch), 9 a.m. – 3 p.m.
CLICK HERE for more info.
---