Christina, we are so grateful you decided to share your story with us. Let's start with who you are both personally and professionally. Give us the 30-second elevator speech that you would give when asked to introduce yourself.
I have a couple of different jobs, the most important of which is Mom. I am also a licensed mental health therapist (LPCC), a writer, and an author. My husband and I are raising our two young children most of each year in San Diego (where I was born and raised), and a small part of the year in England (where my husband's family is) so that we can maximize the time spent with both sides of our families and connect with our different cultures.
What does "As Strong as the Mother Next to Me" mean to you?

"We live in a world where often motherhood is experienced individually and silently, where we don't have much support while we try to do it all, and we feel disconnected from or judged by others. This needs to change. As Strong as the Mother Next to Me means we recognize the commonalities, struggles, and triumphs true to us all. We offer support, and we accept it when offered. We join our power and hold one another up."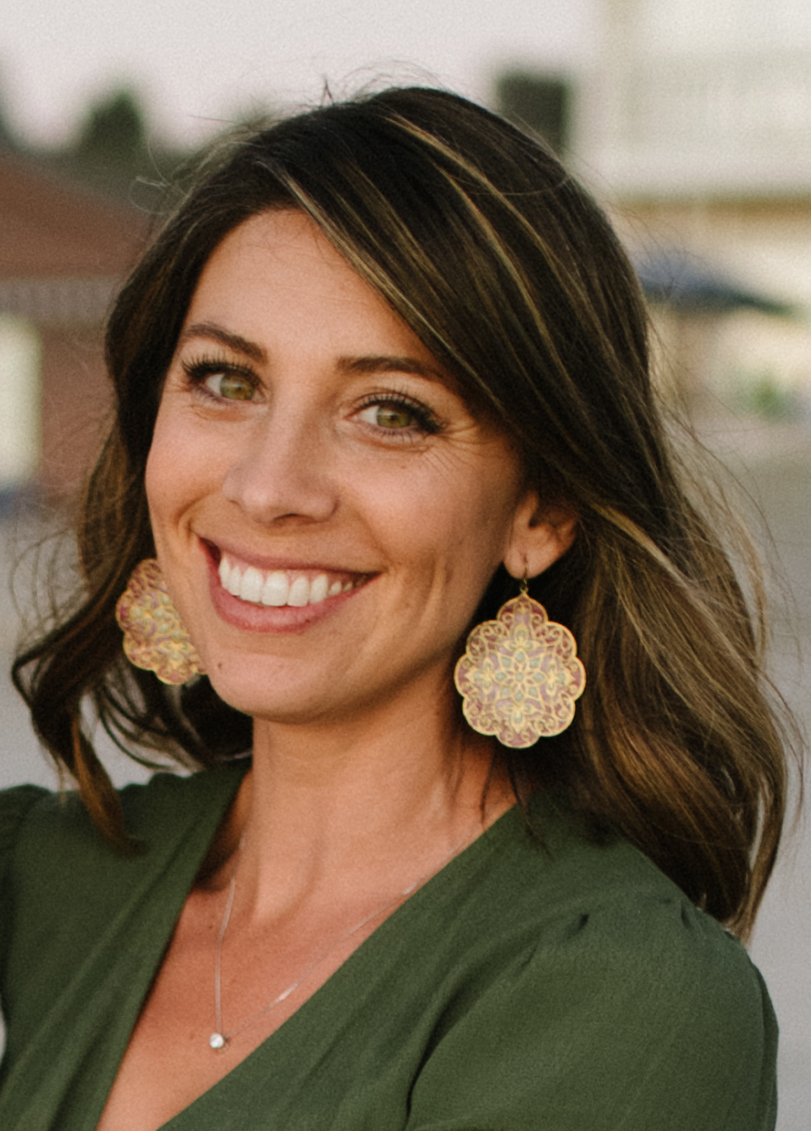 Tell us about yourself as a mother and businesswoman. I am a 34-year-old fun-loving, outgoing, craft-making San Diego native woman with an incredible husband and two wonderful and indefatigable children. I have a heart for art, creativity, and psychology, and a mind for math, physics, and logic. When I'm not working as a mental health therapist, writing for my blog Real Life Mama or other publications, or working on my social/emotional children's book series, Capable Kiddos, I can be found singing at the top of my lungs, dancing wildly with my family, building things, or creating mockups of my dream home.
When I became a Mom, my world turned upside down as I was hit with postpartum anxiety and depression. I had expected motherhood to be life-changing, but I did not expect it to feel earth-shattering. My path to wellness involved seeking out my own therapy, reaching out to friends and family, getting my body moving, upping self-care, and writing.
My love for writing brought me to the birth of my blog Real Life Mama, which I started for two reasons: I wanted to support moms around the world with helpful and evidence-backed articles, and I wanted to flex my therapist muscle that I felt was atrophying in my role as a stay-at-home mom. And it turns out that writing has been as much a gift to me as it has been useful to my readers! I do enjoy writing and the flow I feel while I'm creating, and I just love the emails, messages, and comments I get from mamas who feel seen and supported.
Last year, just before the world began to shut down due to the pandemic, I decided to begin practicing individual therapy again as a telehealth therapist for MDLIVE. I'm passionate to help my clients thrive! Plus, the flexibility of being an independent contractor is fabulous as I am able to still be a stay-at-home Mom with my kids during the day and work while they're asleep in the evening!
And most recently, I began working towards a dream I didn't even know I had. When my daughter was struggling with an on-and-off friendship, I wrote her a lovely rhyming story that offered practical advice for how to handle the situation. My kids really liked it and I was content having written something that helped them. On a whim I took a leap of faith and submitted my manuscript to publishing houses and earned a book deal! Now, "A Not-So-Friendly Friend – How to Set Boundaries for Healthy Friendships", is in production with PESI Publishing and Media, and an entire series called Capable Kiddos is in the works! Please keep your eye out for my book to launch in the summer this year!
How important is it to you to surround yourself with other moms both professionally and personally? Having my close friends who are also going through motherhood is so important to me. We can share stories, grievances, celebrations. We can vent and be vented to. Having a safe social outlet is key to refueling ourselves so we can be the best mother to our children.
My day to day life centers around mothering my fun and wild rascals. Mixed in with parenting I carve out time to write, to engage with my networks, and to work on my book and series. And in the evenings when the kids are asleep, I see client's virtually from the home office. It seems there is always something to be done, but I try to focus on what I can actually accomplish and I allow myself to leave some things for another day..
What challenges do you face as a mother and a business person? Finding time to do everything and finding balance without feeling like I'm failing in one area or another is a challenge! We mamas juggle so many balls! Also, I am someone who needs A LOT of sleep, so I cannot work into the wee hours or I cannot function well the next couple days, which means I have to be very selective and intentional with my time.
What piece of advice would you give another mom who is struggling with balancing work/home life? or thinking about starting her own business? I would tell another mom who is struggling with balance, just like I tell myself, that balance does not mean "directly in the middle" where you do equal parts of everything in your life. It means "somewhere in between" where maybe 85% of efforts are personal and 15% are professional, or visa versa depending on the day. There are times where more focus needs to be on family, times when your energies need to be more directly towards work, times when you need to lean into friendships. When you (and I) can release unrealistic expectations and recognize that we cannot control the wind but we can adjust our sails, we will be much happier for it. And when it comes to starting a business, know that the first year, two years, three years, it will take a lot of your time and energy because it needs to! Do what you're capable of, get support for what you need, and pay others to do things that it makes sense to.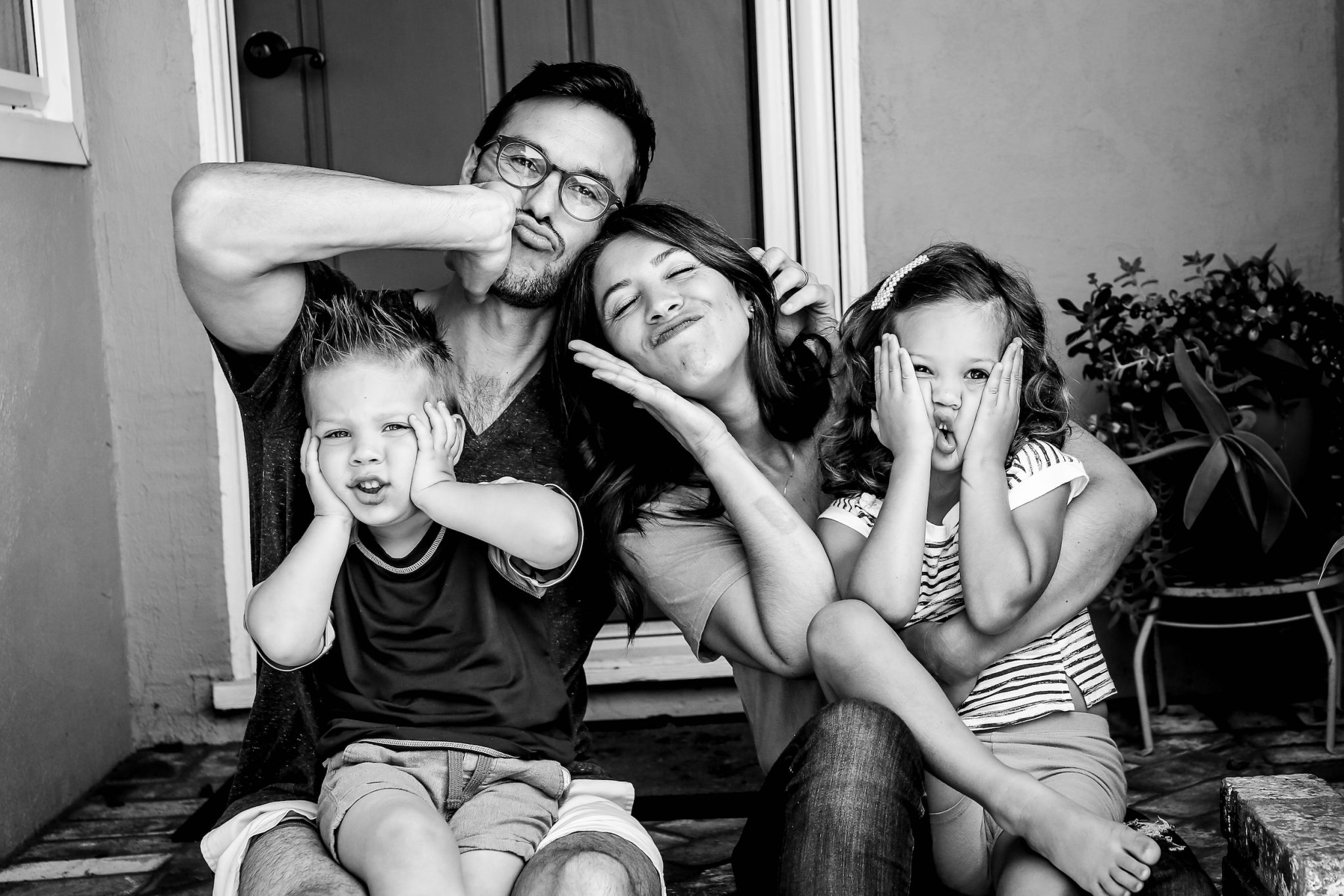 What are some of your favorite resources for business that have saved you time?? As someone who is big on learning from those who came before me, I reach out to my personal, professional, or social media networks to ask lots and lots of questions. With the Pareto Principle (the idea that 80% of outcomes stems from only 20% of effort/cause), I always like to find out what was one thing they did that they felt had the biggest impact. Learning from others can save you lots of time and hassle.
Tell us about a challenging time in your business and how you overcame it? A big challenge for me is the business side of things! My education and training have nothing to do with how to run a business. I am constantly self-teaching, researching, and taking courses online to better understand how to do things better and more efficiently. And I am coming to terms with what my capacity is. I have done a great job creating my website without a clue of what to do, but now it's time for me to outsource what makes sense to, some I'm looking into having professionals do it right!
How did you build your community of moms around you and how have they impacted your life personally and professionally? I am a social person and I love to be everyone's friend, so if I notice a mama with her hands full or having a hard time, I offer to help or I at least offer some solidarity and humor. I also have joined parenting groups and classes both in-person and online to find my community of like-minded moms. Additionally, I have found some wonderful friends who are parents of my children's friends. Personally, it is so fulfilling. Human connection is a need! And professionally, if my friends believe in what I'm doing, they help promote my business with engagement on posts, with sharing my site, and telling their friends and family about me and my businesses!
Do you have a non-profit or cause that you want us to know more about? And why are you so passionate about this? I would love for folks to support Bridges Domestic Violence Center in Franklin, Tennessee. I worked there while I was in graduate school and was blown away by the amazing help the organization gives to victims of domestic violence. They do life-changing work, so any help you can give would be wonderful!
Would you like to offer anything to our readers? I'd love to keep readers up to date on the progress of my book, and when the time comes give them a discount for their own copy! Head over to ChristinaFurnival.com and subscribe so I can keep you in the loop!
Anything else you would like us to know? I'm honored to be featured in this spotlight, and it's a goal of mine to write for and contribute to San Diego Moms!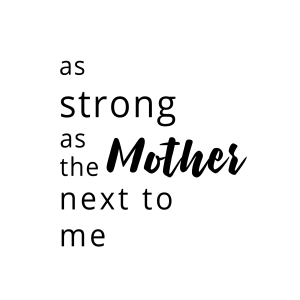 "As Strong as the Mother Next to Me" was built on the principle and belief that with the right community and sisterhood you can move mountains. Founder Niki Jones is a single mother and entrepreneur who understands that leaning on her circle doesn't make her weak; it makes her unstoppable.
Research supports that by doing good or paying it forward, in ways big or small, not only feels good, but also does us good.
MOTHERHOOD IS HARD ENOUGH. San Diego Moms wants to provide an experience and community that is inclusive, uplifting and supportive to ALL moms. By empowering and lifting each other up, we become better women, partners, leaders, and friends.
At this time I would like to ask you to MOMinate two moms and tell us why they are the Strong Mother Next to You . . .
Kayla Donato
"Kayla has a wonderfully supportive IG account and I love following along with her encouraging, informative, and creative posts. Kayla is a teacher, and she often inspires unique ways to educate and engage with your children. Also, she's a local mom who I hope to finally meet in person once pandemic concerns are a thing of the past!"
Christie Turner
"Christie is a mom to two young boys, has her own photography business, and has an IG account called @longdays.and.shortyears where she keeps it real about the joys and challenges of parenting. Plus she shares her adventures in home renovations and healthy eating with levity and relatable info!"