Deanne, we are so grateful you decided to share your story with us. Let's start with who you are both personally and professionally. Give us the 30-second elevator pitch that you would give when asked to introduce yourself.
I started Kombucha On Tap, a healthy beverage distribution company, with my husband in 2014. I'm also a journalist and most recently I started a new part-time job where I do live sales (QVC-style) for an online fashion boutique! Plus, I'm a mom of two toddler girls.
What does "As Strong as the Mother Next to Me" mean to you?

"I immediately think of "it takes a village" and also that as women we need to build each other up and encourage each other!"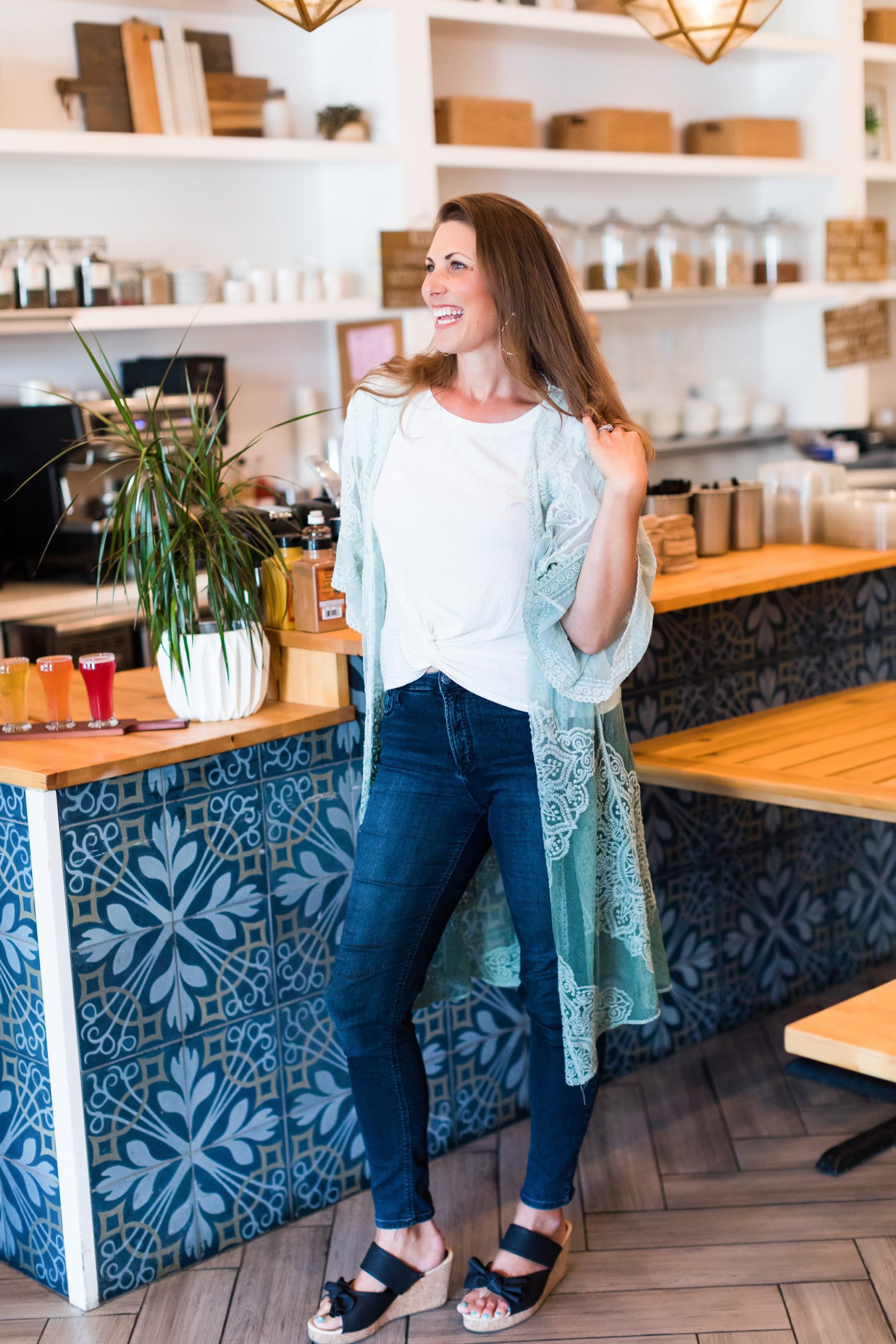 Tell us about yourself as a mother and businesswoman. I started my career as a journalist in TV news right after college and did that for six years. I then moved to digital news and loved it! In 2013 I met my now-husband. We went on a work trip together to Oregon and saw kombucha on tap everywhere, which didn't really exist on tap in Southern California. After doing some research we launched our company Kombucha On Tap in early 2014 and I went from journalist to beverage distributor overnight. We got married the same year we launched our company and our company was truly our first child. We worked crazy hours around the clock. Within a couple of years, we had a full team and two warehouses in both San Diego and LA. I also became a mom to my now 3-year-old. By choice, I took a big step back in our company to be home more with my daughter and to also get back to doing more journalism on the side. We had our second daughter about a year and a half later. I am now very part-time at Kombucha On Tap, and I have a part-time job doing live sales (think QVC) for an online boutique called Unicorn Tribe. Three days a week I'm a stay-at-home mom. I love the mixture of work and mom life!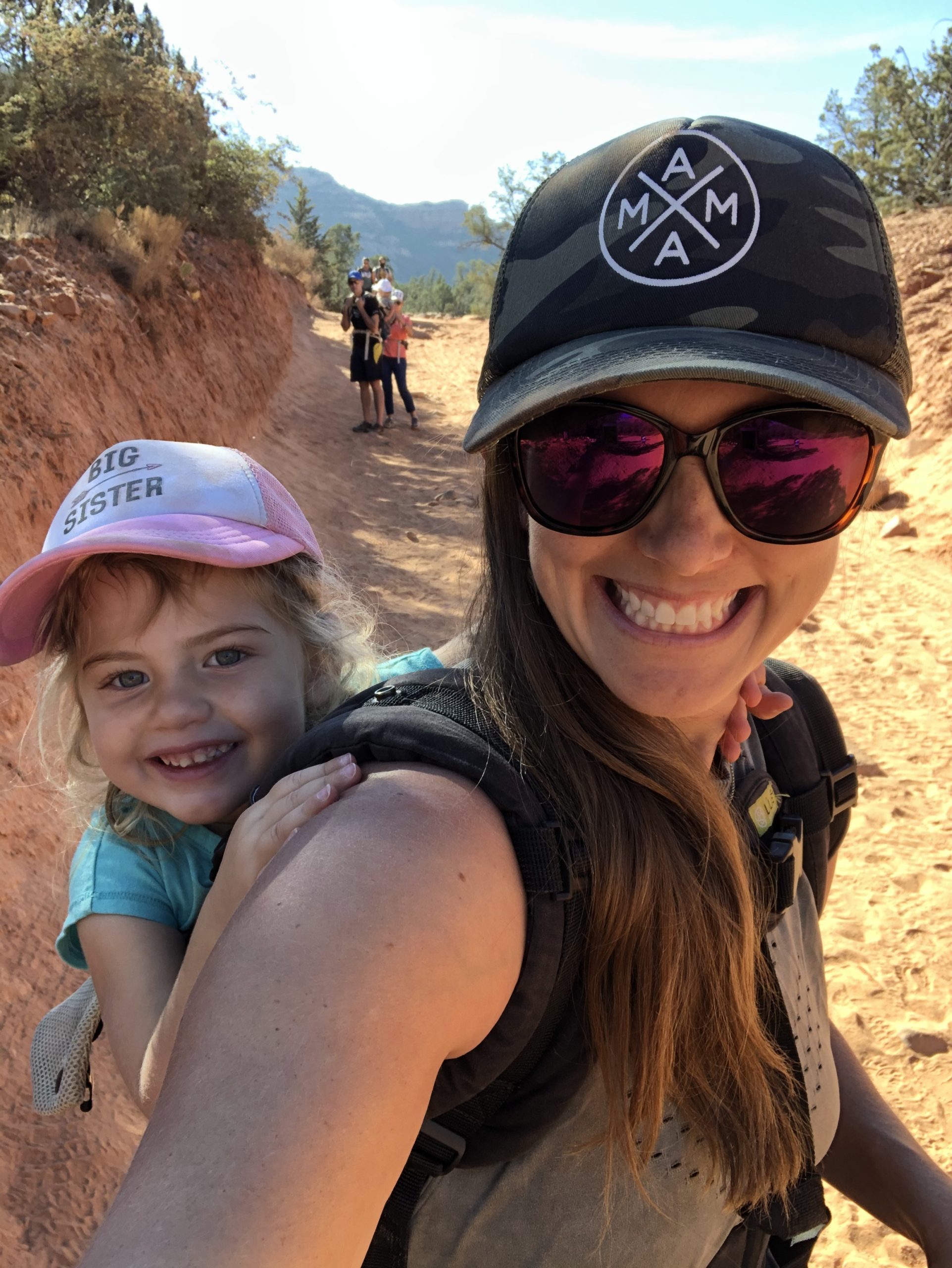 How important is it to you to surround yourself with other moms both professionally and personally? Very important! Especially now during COVID where we're home more, it can be isolating as a mom. Meeting up with other moms during the week has been my saving grace!
My role at Kombucha On Tap has definitely changed over the years. I've worn all the hats and now I focus more on growing our business. My newest role involves me selling live on camera to an audience three times a week at Unicorn Tribe in San Clemente. I'm learning a lot as I go and I love the live selling!
What challenges do you face as a mother and a business person? Trying to do it all is in my nature. I'm a 3 on the enneagram. That's definitely a challenge as a mother. You simply can't do it all. You can just do your best and try to find the right balance for yourself.
What piece of advice would you give another mom who is struggling with balancing work/home life? or thinking about starting her own business? I'd say you aren't alone. We all struggle with it. I've never met a mom who works who doesn't. If you are thinking of starting a business, I'd say you need to be 100% ready to commit. Owning a business is not easy. You work long hours and when you are starting out be ready to live off your savings. Doing that with little kids would be really hard but it's not impossible if you are truly dedicated to it.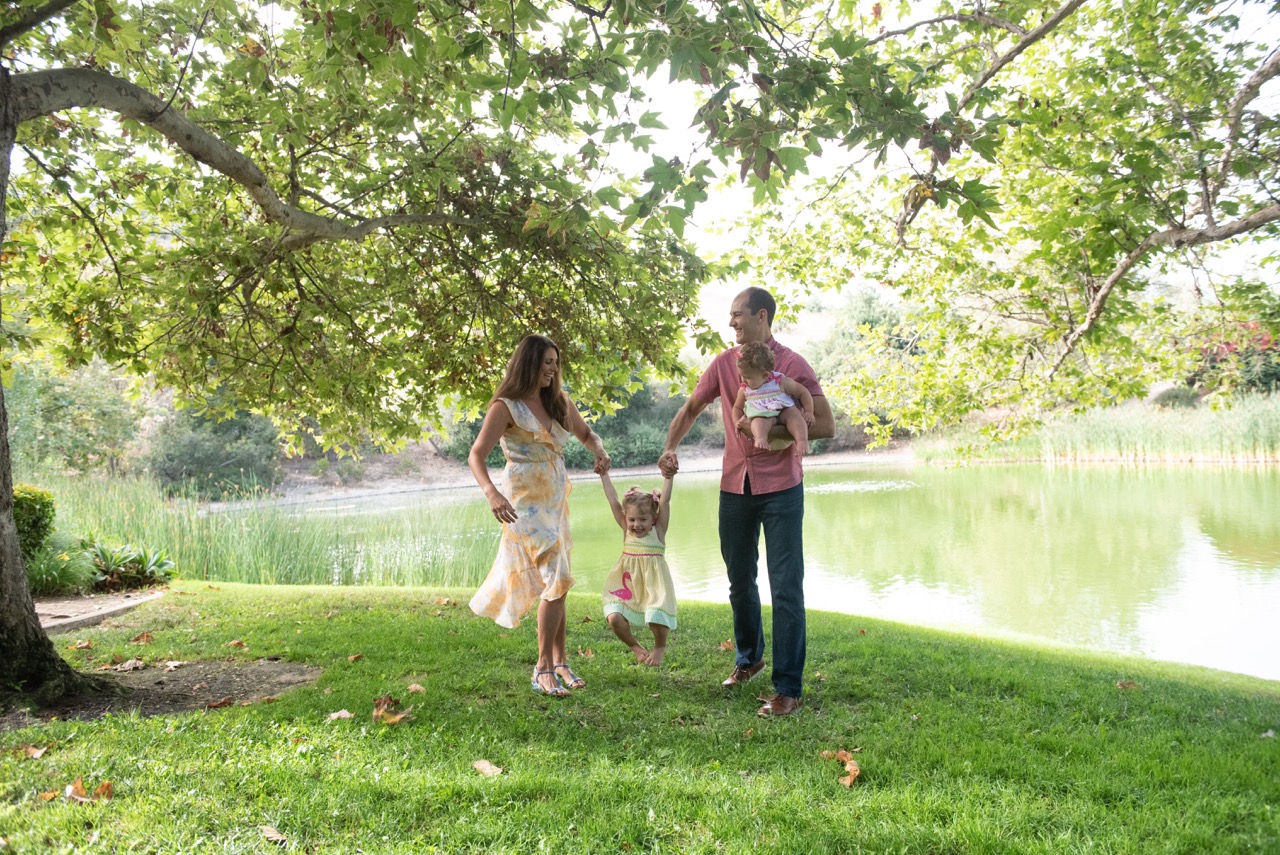 What are some of your favorite resources for business that have saved you time?? Read the book E-Myth and join a women's mastermind or networking group. Do lots of research about your industry, if you don't have to reinvent the wheel it will save you a ton of time.
Tell us about a challenging time in your business and how you overcame it? Oh my gosh, where to start. Running Kombucha On Tap the past seven years has had it's fair share of challenges, especially during COVID where we lost 90% of our clients in one week last March. We maintain a very positive attitude, always look for solutions and spring into action quickly and I think that has made all the difference. With the latest challenge of losing clients due to them closing during COVID, we pivoted and set up an online store for people to get kombucha and cold brew delivered right to their doorsteps. Fortunately, many (not all) of our businesses have been able to order again and we closed the online shop in December. Our overall sales are still down though like many businesses. We're not out of the thick of it yet!
How did you build your community of moms around you and how have they impacted your life personally and professionally? I met a lot of moms through Fit4Mom's stoller strides. I also was lucky to be part of a women's mastermind with other moms. I think entrepreneurial moms get each other and cheer each other on like no one else. It's truly incredible. When I see moms not support each other it drives me crazy, community over competition always.
Do you have a non-profit or cause that you want us to know more about? And why are you so passionate about this? O.U.R – Operation Underground Railroad is amazing! They help rescue child worldwide from human trafficking and sex trafficking.
Would you like to offer anything to our readers? $20 off your first keg order.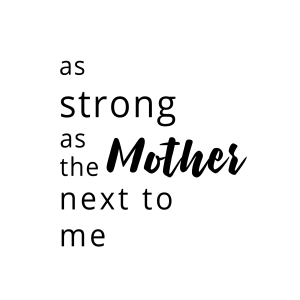 "As Strong as the Mother Next to Me" was built on the principle and belief that with the right community and sisterhood you can move mountains. Founder Niki Jones is a single mother and entrepreneur who understands that leaning on her circle doesn't make her weak; it makes her unstoppable.
Research supports that by doing good or paying it forward, in ways big or small, not only feels good, but also does us good.
MOTHERHOOD IS HARD ENOUGH. San Diego Moms wants to provide an experience and community that is inclusive, uplifting and supportive to ALL moms. By empowering and lifting each other up, we become better women, partners, leaders, and friends.
At this time I would like to ask you to MOMinate two moms and tell us why they are the Strong Mother Next to You . . .
Tabitha Frost
"Tabitha is amazing at balancing mom life with work life and she is crushing it running her own Pinterest marketing company! She is always really positive and supportive too towards me!"

All the moms in my
San Elijo Mastermind group
"These ladies are the most inspiring group of women I've ever met and I'm so honored to also call them my friends. Jessica Bell introduced me to this group. She is the most driven business owner and mom I know!"