Kara, we are so grateful you decided to share your story with us. Let's start with who you are both personally and professionally. Give us the 30-second elevator pitch that you would give when asked to introduce yourself. I'm CoFounder and Creative Director of The Well. We are a community for all women that offers workspace, special events, and workshops all with inclusive childcare. We partner with local nonprofits to offer scholarships to women in need, and offer many options for membership. Drop the weight of mom guilt as you pursue your career, school, or just simply check your email with a cup of coffee in hand. The Well is the perfect place for moms to network, make friends, or simply be refreshed.
What does "As Strong as the Mother Next to Me" mean to you?

"Mothers are the strongest people in the world. Who else can socially plan, wipe noses, take brownies to school, and all on no sleep at times?! We are superheroes."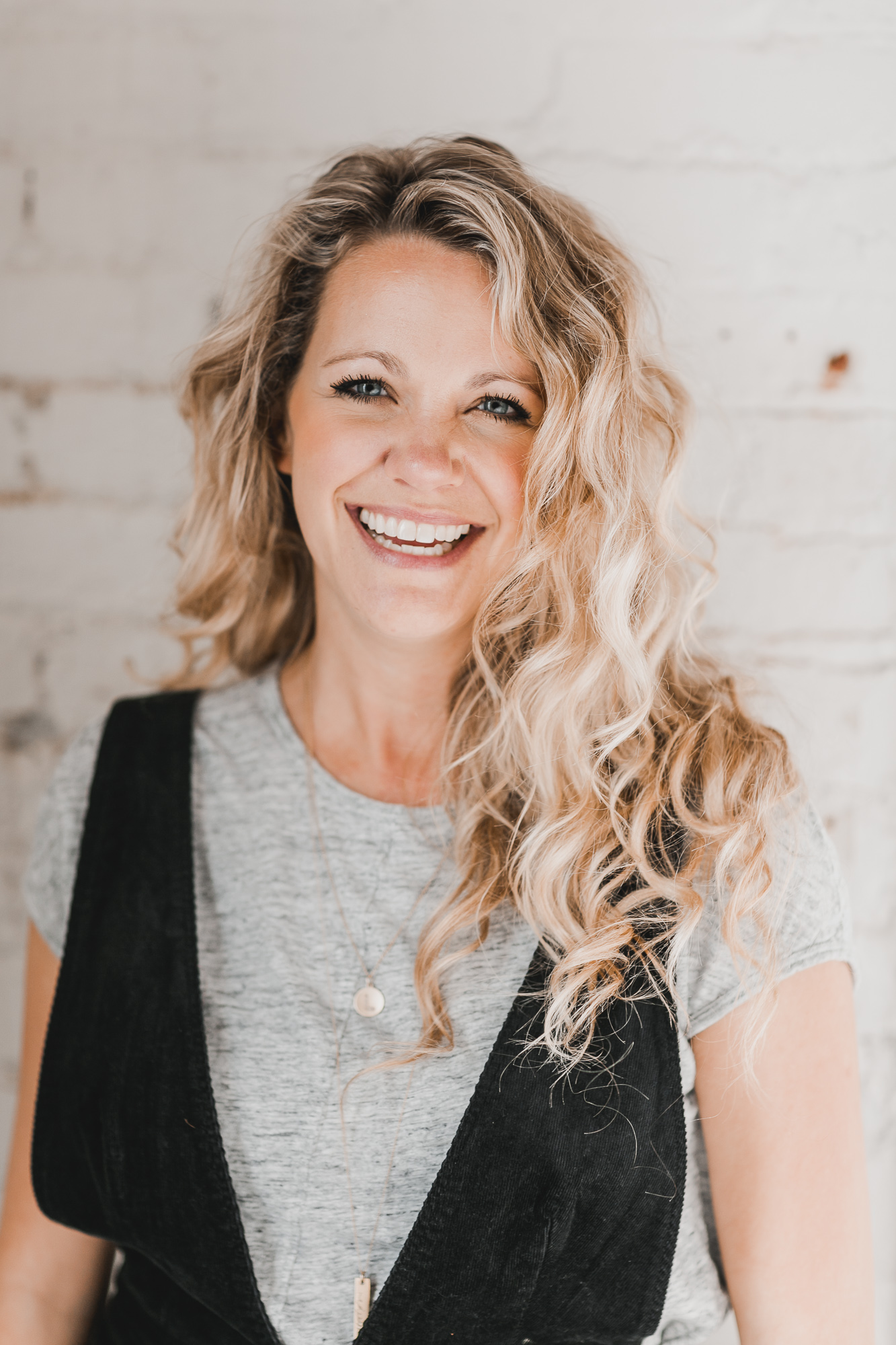 Tell us about yourself as a mother and businesswoman. I am a mom of 3 and homeschool my children so we can travel with my husband for his job as much as possible. We live a very adventurous life and don't sit down much!
I was a music major at Baylor University and a major creative. I have been in writing, directing, producing, acting, singing, and dancing for the past 15 years of my professional career. Film is my absolute favorite, and I cannot wait to get to a place with The Well that I can write and produce women's stories. I am passionate about helping women live their dreams and be fully engaged mothers. It's all about balance!
The Well has given me a place to grow as a businesswoman (which I would not have called myself until this opportunity) and as a creative. We do such fun events and I get to perform for children WITH my children almost every Friday for our Mommy and Me events.
How important is it to you to surround yourself with other moms both professionally and personally? It's so very important to me that I agreed to creating an entire space dedicated to JUST THIS!
I met my partner and cofounder Kristen in the Chick-fil-A play place. We were both open for new friendship—and she had a dream she needed help executing. We began this roller coaster together of building The Well, and each day is a fresh adventure! I am the creative director and work with all of our nonprofit partners. I am the events and all things creative member of the team. I also LOVE to talk so you can find me networking and sharing about The Well most of the time!
What challenges do you face as a mother and a business person? It's hard to balance the evening phone calls and when to shut off the phone. I pride myself on being available, and sometimes it takes away from my time with my family.
What piece of advice would you give another mom who is struggling with balancing work/home life? or thinking about starting her own business? You need The Well!! We can gather around you to live out your dreams, and make sure your children are learning and have the time of their lives! Drop the mom guilt, mama. They need you to be doing what you love AND loving them.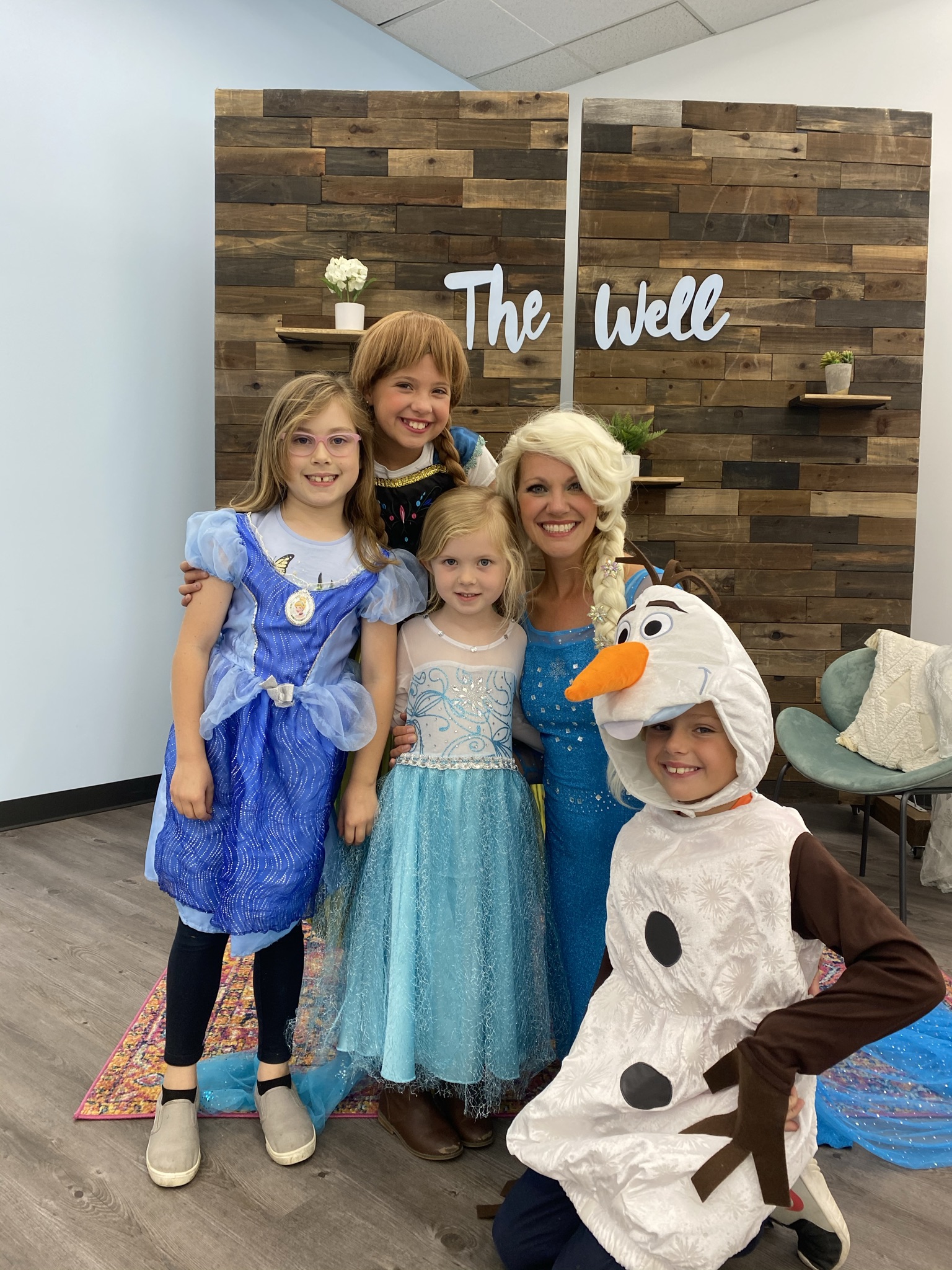 What are some of your favorite resources for business that have saved you time? My very favorite resources are my friends who are organized that help grab the pieces of my chaotic brain and put them into an organized system and Google Drive.
Tell us about a challenging time in your business and how you overcame it? Starting a nonprofit with little to no resources was by far the most challenging. Financially, we have been through the whole gamut of emotions. From big checks to not knowing how we will pay the rent- one can never get too comfortable. We must always be networking, praying for funds, and depending on our business to pull us through! Startups are hard enough- but a startup in the time of covid… again, women are superheroes.
How did you build your community of moms around you and how have they impacted your life personally and professionally? Word of mouth and social media! Every single day I'm at The Well, I'm not just surrounded by driven mothers- I am around new friends. It has been so uplifting and straight up FUN! Doing life together is so much better than in isolation. We need each other!
Do you have a non-profit or cause that you want us to know more about? And why are you so passionate about this? The Well is a nonprofit! We give scholarships to women coming out of traumatic life situations through our partners Young Lives, 29Eleven, GRACE, Point Loma Nazarene's Survivor Program, and many more.
Would you like to offer anything to our readers? We would love to give you $100 off your first month's membership if you mention that you heard about us here!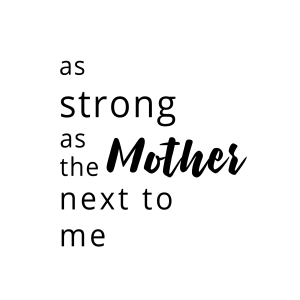 "As Strong as the Mother Next to Me" was built on the principle and belief that with the right community and sisterhood you can move mountains. Founder Niki Jones is a single mother and entrepreneur who understands that leaning on her circle doesn't make her weak; it makes her unstoppable.
Research supports that by doing good or paying it forward, in ways big or small, not only feels good, but also does us good.
MOTHERHOOD IS HARD ENOUGH. San Diego Moms wants to provide an experience and community that is inclusive, uplifting and supportive to ALL moms. By empowering and lifting each other up, we become better women, partners, leaders, and friends.
At this time I would like to ask you to MOMinate two moms and tell us why they are the Strong Mother Next to You . . .
Kristen Lucas & Ashly Villamar
"Kristen is my dream cofounder and Ashly is a new friend who helping us with The Well! They are wonder women."