Mandi, we are so grateful you decided to share your story with us. Let's start with who you are both personally and professionally. Give us the 30-second elevator pitch that you would give when asked to introduce yourself. I'm a mom to a spunky toddler. I work fulltime and run my own business. I am the founder of Blyssen, a handmade, natural, and plant-powered skincare brand that helps moms nourish their confidence and their glow. When I became a mom, I lost myself and went into a deep depression. I learned that to be a great mom, I had to prioritize myself and fill my buckets to reset and recharge often. I founded Blyssen to help moms love and appreciate themselves and get that glow from within.
What does "As Strong as the Mother Next to Me" mean to you?

"To me, it means that I am part of a community of strong and resilient women. It truly takes a village to raise a child, and having a network assures you are never alone. I will never be a perfect mother, but I will always be a great mother in my own way, just like my network of amazing moms. It is not a competition, but a community. We are stronger together."
Tell us about yourself as a mother and businesswoman. I founded Blyssen at the beginning of the pandemic. I was ready to pursue my passion for clean beauty and I wasn't going to let anything stand in my way. As a solopreneur, I wear all of the hats in my business. As a business woman, I'm creative, determined and resourceful. It warms my heart to see my customers glow. I enjoy the personal interactions in my job. Beauty is looked at as an ideal. We often put so much pressure on ourselves to attain a false level of perfection fabricated by social media. But the truth is, beauty comes from within. It is a pleasure to help moms reconnect with their true selves after all of the changes in motherhood. I empower moms to emerge with confidence as they redefine beauty. When I am not working, I embrace my nurturing and playful side with my daughter. She has such a fun loving personality. I can't help but laugh and smile just being near her. I enjoy spending time in nature and snapping pictures of colorful flowers.
How important is it to you to surround yourself with other moms both professionally and personally? Having a network of supportive moms has held me together. Most of the moms that I have met professionally have also become some of my closest friends. Surrounding myself with women who understand me and the struggles of building a business while raising a young child is huge. Even though I am a solopreneur, I can't do this alone. Having my friends and professional network has helped my grow as a person and as a business. We support and encourage each other. There is always someone I can talk to that can relate to what I'm going through.
I struggled to get pregnant and wanted to reduce the harmful chemical load I was putting on my body. I studied aromatherapy and learned how to make natural oil-based skincare products for healing and preventative purposes. For years, I made products as gifts for my friends and family. One day, I decided I wanted to make skincare and change lives. I'm still in the early stages of my business, so daily life is a lot of trial and error and growth. As a solopreneur, I do everything in my business. Sometimes it amazes me all the things that I have accomplished. I try to organize my time by lumping like tasks together. Most days consist of social media marketing, copy writing, customer service and selling. I make, package and ship products once a week. I am just starting to get into in-person markets, but am super excited to engage with people in real life.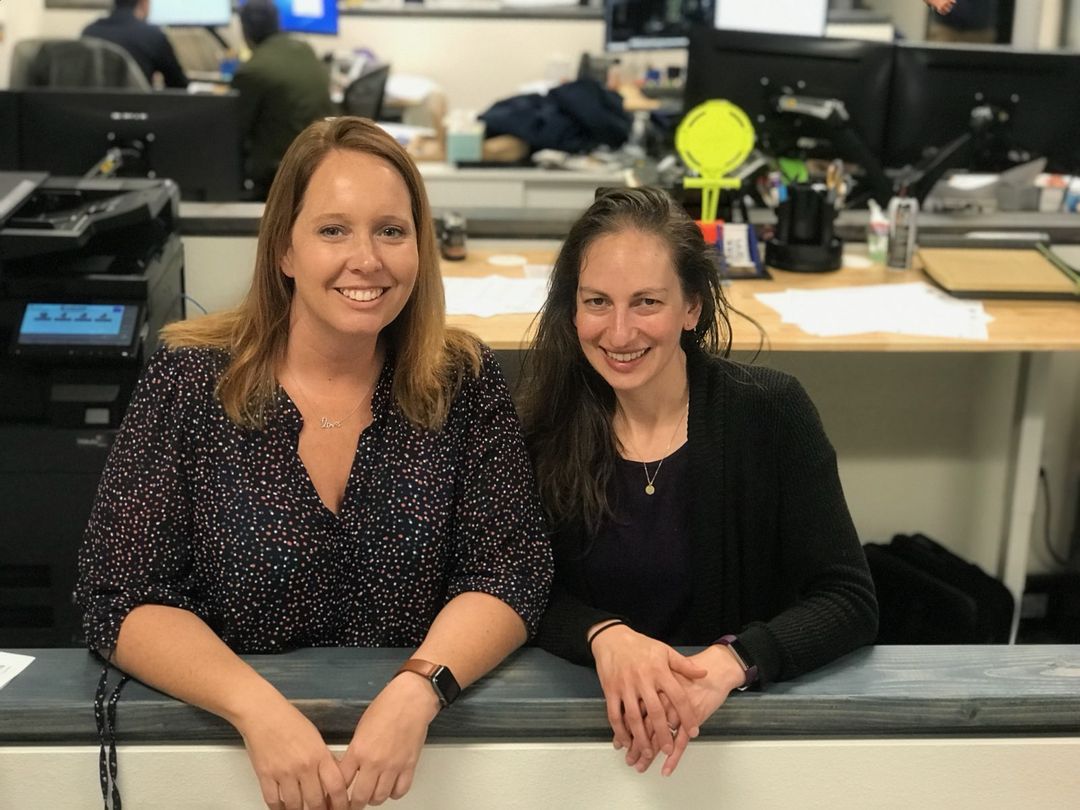 What challenges do you face as a mother and a business person? The biggest challenge I have is balancing my time. I want to be present for both my family and my business, but I cannot do both at the same time. My original plan was to work during nap time and after bed time. Some days, there are no naps, and other days, I am beyond exhausted by the time my daughter is finally asleep. I've learned to give myself grace and not put unreal expectations on myself.
What piece of advice would you give another mom who is struggling with balancing work/home life? or thinking about starting her own business? The number one thing is progress over perfection. When it comes to your business, done is better than perfect. Learn, grow and don't sweat the small stuff. I'm a former perfectionist and control freak. Giving up the reins is what has gotten me to where I am today, both as a mom and as a business owner. Also, accept help. You cannot do it alone, whether it is as a mom or a business woman.
What are some of your favorite resources for business that have saved you time? Staying organized with Asana, hiring a coach to help me master my systems and my messaging, and having a network of professionals in my area of expertise. I have made so many friends in the skincare industry. We support each other and share tips and tricks.
Tell us about a challenging time in your business and how you overcame it? When I first started my business, I was determined. I worked my butt off and put in many late nights. After I launched, I burned out. I just sat back and waited. Yeah, unfortunately business is not an "if you build it, they will come" kind of thing. I made a commitment to myself to really grow my business. I hired a coach and devised a marketing plan that I could be consistent with. Things come in waves. I have good days and I have bad days. I turn to fellow entrepreneur friends when times get tough. We encourage one another to keep going even when we don't want to. Plus, I love getting other perspectives. Even though I do all of the things in my business, I really can't do it alone.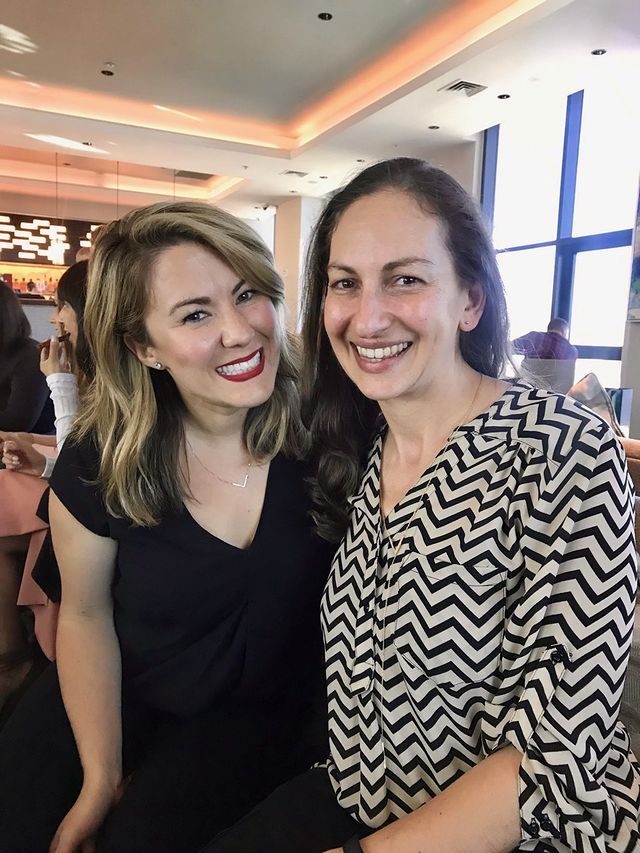 How did you build your community of moms around you and how have they impacted your life personally and professionally? My network really took shape when I joined a mompreneur coaching group. We were all moms working to build our own businesses. Then from there, I interacted with other mompreneurs on Instagram and Facebook and quickly cultivated lifelong friendships that extend far beyond business. Never underestimate the power of the support and encouragement. Maybe I got lucky because I did all of this during the pandemic, so everyone was online, which made it easier to fine people I could relate to. I have a wonderful relationship with a local mom community here and I hope to grow my network more as in person events come back.
Do you have a non-profit or cause that you want us to know more about? And why are you so passionate about this? A portion of all proceeds goes to Black Mamas Matter Alliance. The maternal mortality rates in the US are on the rise and Black women are unjustly at greater risk. I had a complicated pregnancy and was fortunate to have doctors that put mine and my baby's safety first. This is not always the case for Black women. I want to spread awareness and support in any way that I can.
Would you like to offer anything to our readers? Yes, I would love to offer your readers 15% off their order. Use code SDMOM15 at check out.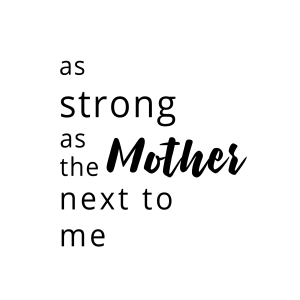 "As Strong as the Mother Next to Me" was built on the principle and belief that with the right community and sisterhood you can move mountains. Founder Niki Jones is a single mother and entrepreneur who understands that leaning on her circle doesn't make her weak; it makes her unstoppable.
Research supports that by doing good or paying it forward, in ways big or small, not only feels good, but also does us good.
MOTHERHOOD IS HARD ENOUGH. San Diego Moms wants to provide an experience and community that is inclusive, uplifting and supportive to ALL moms. By empowering and lifting each other up, we become better women, partners, leaders, and friends.
At this time I would like to ask you to MOMinate two moms and tell us why they are the Strong Mother Next to You . . .
Maria Berglund
"Maria devotes her business to giving clean, high-quality mom and baby essentials to families in need. Maria spreads awareness on postpartum issues and makes sure all moms have the resources they need to get proper care and support. Maria has a big heart and spreads kindness because she knows how good it feels to receive it. I want to bring awareness to Maria and her cause."
Vasiliki (Vicky) Gkarmiri
"Vicky has been in my corner from the moment I met her. She supports me in so many ways, from sending me creative ideas to help grow my business to uplifting me when I'm discouraged. Vicky sends me loving and encouraging messages and is always promoting my products to her community. She even custom made jewelry for my daughter because so I don't have to share my jewelry. know I wouldn't be where I am today without Vicky in my life."