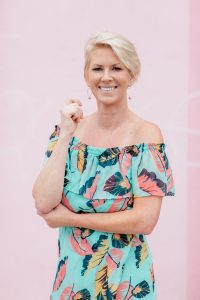 Hi everyone Niki here, owner of San Diego Moms and the mother behind the "As Strong as the Mother Next to Me" movement, as I like to call it. I am a mom to a beautiful daughter Kaialani (4.5) and I am honored to be a part of such an incredible community of moms here in San Diego. As a single mother and business owner, I learned quickly that you are only as strong as the mother next to you. It can be a hard pill to swallow to ask for help (or at least for me it is), but you can't do it all.
My goal is to create a community of women and mothers who don't feel the shame I felt, asking for support. So let's debunk the idea that it is more powerful to do it all on your own and embrace helping and supporting each other. By empowering and lifting each other up, we become better women, partners, leaders, and friends.
What does "As Strong as the Mother Next to Me" mean to you?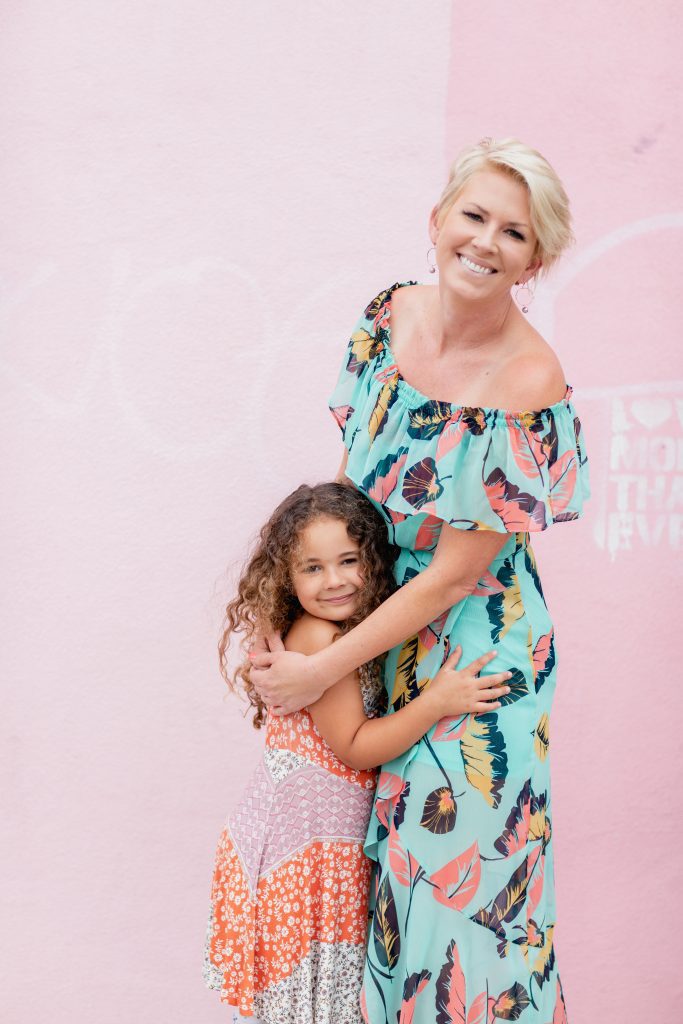 "One thing that sticks out to me is the well known concept or belief in 'community over competition'. I have always been a firm believer of that in my professional career and when I became a mother, it became the mantra of my personal life too. When we put relationships first and invest the time in supporting other moms, it is always a win-win. I want moms to embrace and accept more support without the shame or guilt I felt. If we all live like this, we will become stronger mothers, partners and friends."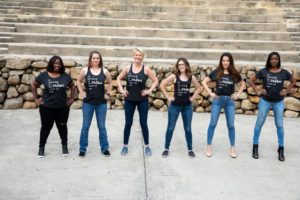 How important is it to you to surround yourself with other moms both professionally and personally? It is INCREDIBLY vital. I took on the role as owner of San Diego Moms, my event planning company and now Strong Mother at an extremely difficult time in my life. I was dealing with the raw pain splitting with Kaia's dad at the same time as taking on all these new ventures. In a lot of ways it was just the distraction I needed, but eventually the heartbreak and pain caught up to me and that is where all these incredible moms in this community on our team, friends and just people I have met came to my rescue. It got me through the pain and heart break and their support was so instrumental in who I am today personally and where we are as a community. The success of San Diego Moms is built on the foundation of strong mothers that are involved with us at every level.
How did you get started with your current role? Tell us more about your day-to-day life in business. I have always been in sales and have been an event planner since I can remember. I love planning, I love helping and connecting people and taking over San Diego Moms blended all of what I would consider are my stronger skills. But on the flip side there is so much I don't know about the online world and that is where I have had to rely on the strong mamas on our team.
I will never forget my daughter Kaia yelling across the playground for me to get off my phone. I was so embarrassed one and then heartbroken at the same time. This was about a year and half ago, so she was only 3. From that moment on I became so much more aware of the fact I was working ALL the time and needed to change that for my daughters sake. Setting a schedule for work and a schedule for family time has been the only way to juggle both being a mother and business owner. It is so easy to let it consume your life. That humbling moment, which I am grateful for motivated me to ask for more help, stop working all the time and enjoy the benefits of being your own boss. The goal is to have more time, not to work all the time. But is SO hard to manage.
What piece of advice would you give another mom who is struggling with balance work/home life? Or is thinking about starting her own business? I don't know that the struggle every truly ends. The good news is that if you are prepared, you can find the balance through proper planning and being intentional with all your time.
Tell us about a cause or project that you are passionate about and why. I am extremely passionate about helping women and children who are victims of domestic violence. Home Start Inc. is a non-profit partner that does such great work in the community.
Tell us about a challenging time in your business and how you overcame it? For me it was the transition to working from home as a mother. I worked in many "remote" or home positions and it was never a struggle because I didn't have 19 loads of laundry to be done and a child who wanted to play. Asking for support and help with Kaia was the first way I overcame that. We enrolled her in a pre-school, her grandparents live here and I have some great support in some incredible babysitters that have been with us since she was little. Then you need to schedule and be productive in every hour you have "free". Task lists, focus and coffee.
How did you build your community of moms around you and how have they impacted your life personally and professionally? Through San Diego Moms. I have a few core group of mom friends I met prior to getting involved in this community, (and yes I realize I am now the owner), but even just before the connections I made were incredible. So whether it is through our community or events, or another moms group. Find your tribe. It will make a huge difference.
Would you like to share a special offer to our readers? 30% OFF a Strong Mother t-shirt! Code NIKIJONES – www.strongmother.co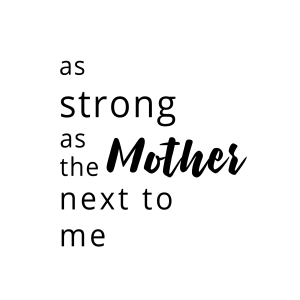 "As Strong as the Mother Next to Me" was built on the principle and belief that with the right community and sisterhood you can move mountains. Founder Niki Jones is a single mother and entrepreneur who understands that leaning on her circle doesn't make her weak; it makes her unstoppable.
Research supports that by doing good or paying it forward, in ways big or small, not only feels good, but also does us good.
MOTHERHOOD IS HARD ENOUGH. San Diego Moms wants to provide an experience and community that is inclusive, uplifting and supportive to ALL moms. By empowering and lifting each other up, we become better women, partners, leaders, and friends.
At this time I would like to ask you to nominate two moms, and we will only share their first name in the article, but also WHY you are nominating them.
"Aria and her daughter Suri (Kaia's BFF) I would consider my extended family. I admire so many things about her, but a few things that stand out are her patience, loyalty and her love for her daughter. I am so grateful to have her in both Kaia and I's life. She is my go to partner in crime for both a moms getaway weekend and a movie night with the kids. We all need more friends like her."
"Cece is a mother of four, a wife and a business owner. Read that again – I think she deserves a standing ovation! Cece makes it look so easy, but what I love is that she doesn't sugar coat how hard it is. I think my admiration for her starts there. She has been a dear friend that has been there for me during difficult times and is always been there for me. She is one strong mama for sure and I am so grateful our kids get to grow up together and I am honored to call you my friend. She is passionate about community service and giving back and inspires me to do more."