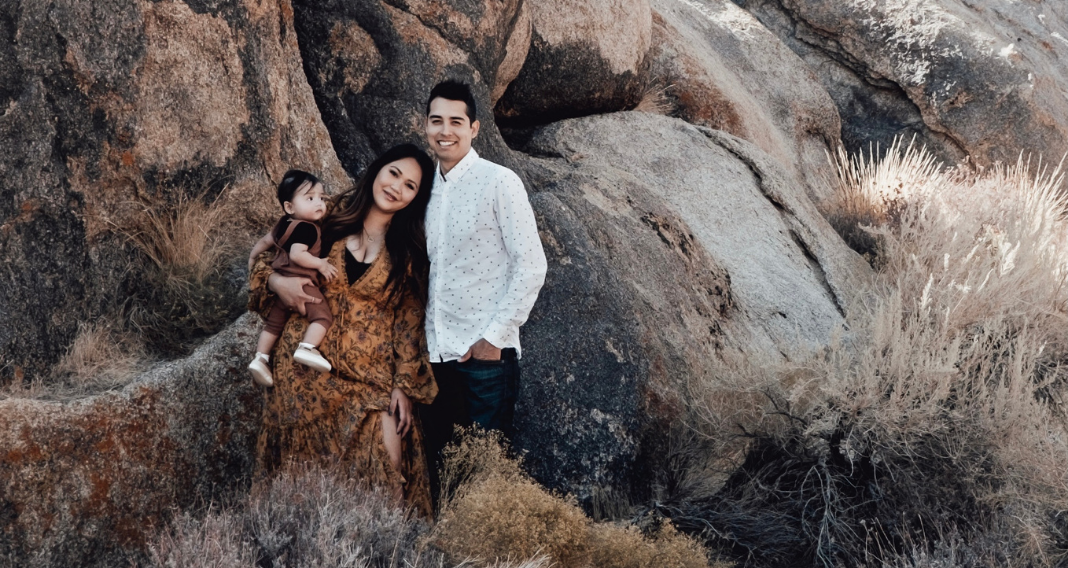 Meet Ryanne Garza, Co-founder & CEO
of One Piece at a Time Development Center, LLC

Ryanne, we are so grateful you decided to share your story with us. Let's start with who you are both personally and professionally. Give us the 30-second elevator pitch that you would give when asked to introduce yourself.
I'm a Board Certified Behavior Analyst and co-founder of One Piece at a Time Development Center. My passion is bringing families together by overcoming the challenges associated with Autism.
What does "As Strong as the Mother Next to Me" mean to you?

"As Strong as the Mother Next to Me" means that it takes not only women supporting women but mothers supporting mothers in order to navigate this crazy world of parenthood. Love, support, and respect from each other can truly build a better society and future for our children."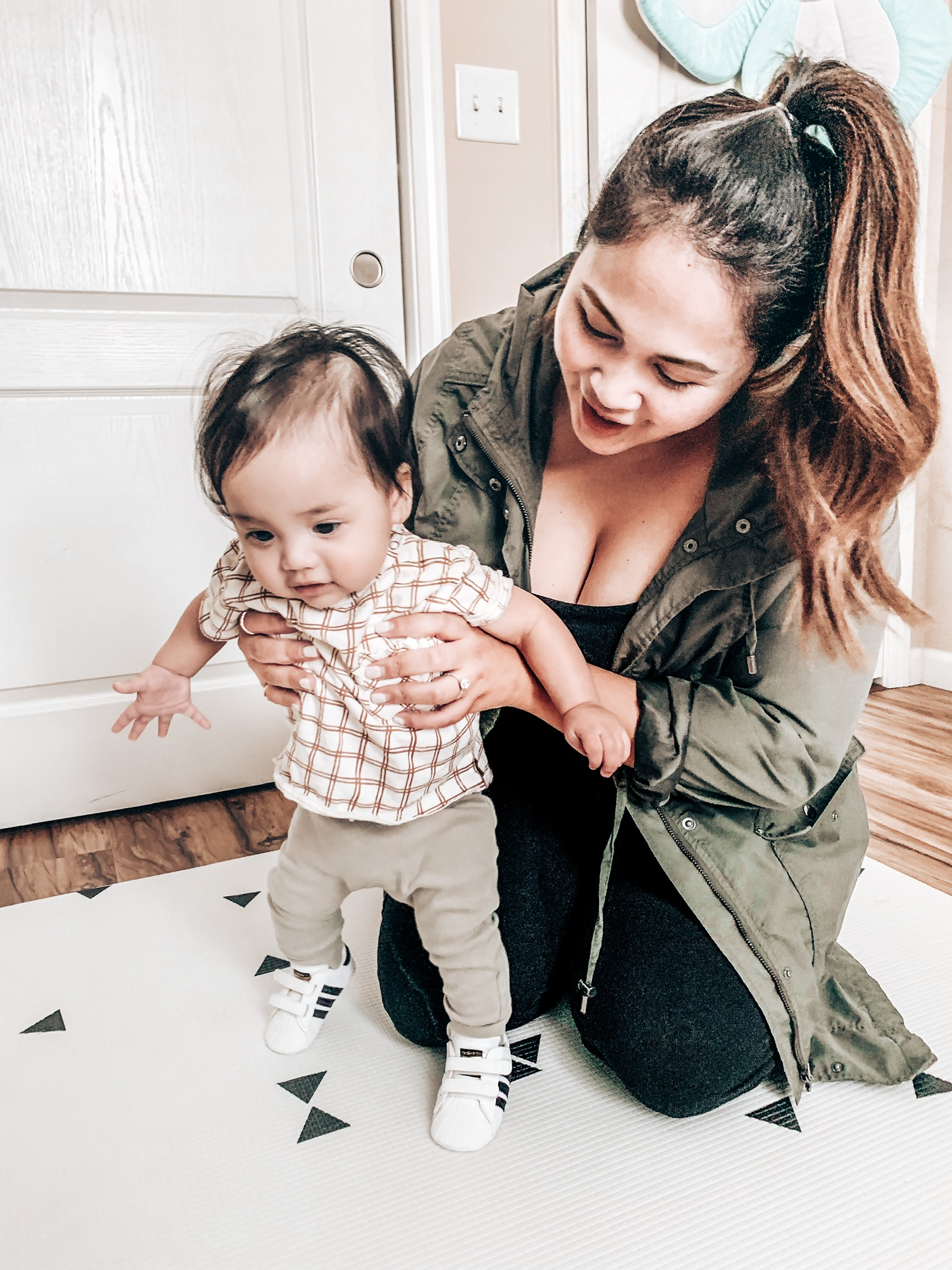 Tell us about yourself as a mother and businesswoman. I started my business with my business partner in 2014 with the idea of making a difference in the lives of those affected by ASD. We had worked for other agencies and noticed some practices that worked and didn't work. It was then that we decided that we could do better. We have been hustling since the day we opened and have experienced multiple hurdles and continue to grow and learn from these obstacles. I never thought that I would own my own Autism Centers, let alone be my own boss. It was risky and scary at first, but definitely worth it because now that I am a mother, I can be there for my son, more than I would have been able to working at my past jobs.
Being a mother has been the most challenging and rewarding role I have ever taken. Not only was my business affected by the pandemic, but I became a mother just 1 week before the country went into lockdown. With that, I couldn't really see my family or get help from my family. It was just my husband and myself trying to figure out this thing called parenthood. Even though it was a struggle, I think it made us better parents because we had to figure everything out on our own. Now that our son is a year old, I have to give credit for being a strong and loving mother to being an entrepreneur and businesswoman.

How important is it to you to surround yourself with other moms both professionally and personally? It is very important to me to surround myself by other mothers both professionally and personally because as a mother, I see the world differently. My entire perspective of the world changed once I became a mother. By surrounding myself with likeminded individuals, creates an environment that pushes me to be honest and grateful for the life I have.
A typical day for me consists of waking up and getting my son ready for the day. While he plays, I answer emails and review my schedule. During his naps, I review footage of therapy, analyze data and clinical notes, and meet with our program managers to discuss behaviors. The rest of the day is dedicated to my son and family. Once he goes down for bed, I sometimes meet with our CFO or Clinical Director to discuss finances and how the centers are operating. Some days, I spend the entire day putting out fires.
What challenges do you face as a mother and a business person? As a mother and businesswoman, it's difficult to balance both and still have time for yourself. Owning your own business is like having your own baby. It feels like there isn't enough time in a day.
What piece of advice would you give another mom who is struggling with balancing work/home life? or thinking about starting her own business? Keeping a schedule and to-do list has definitely helped. Not only having a to-do list but also having a do-not list. This has helped me so much in the last several months and I'm finally finding more time to do things for myself.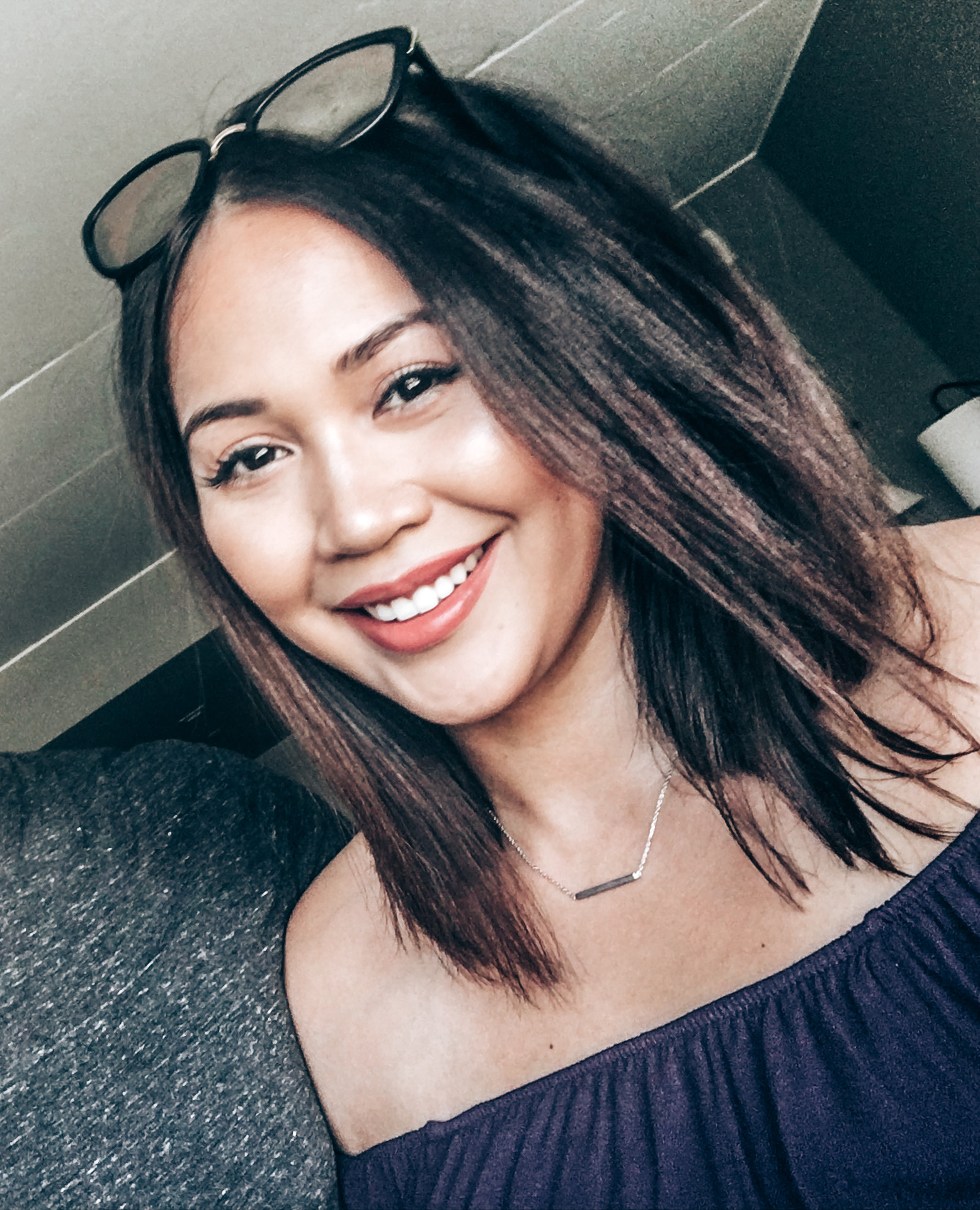 What are some of your favorite resources for business that have saved you time?? Honestly just staying organized. I've gotten into digital planning which is basically a daily planner on your tablet. Not only does it keep you organized but it's aesthetically pleasing and customizable that motivates you to stay organized.
Tell us about a challenging time in your business and how you overcame it? This past year wasn't the first year we had experienced financial hardship. One of our payors stopped paying us for the services rendered. We couldn't get an answer from the insurance company. We had depleted our cushion and had no choice but to furlough almost 2/3 of our employees and put majority of our patients on hold. We were not the only agency affected by this. My team and I came together to come up with a plan to secure more capital in the meantime, and how to ensure that we retain our staff and patients. We also came up with a potential outcome we were comfortable with if we had to reduce our staff and patients permanently. This helped us cope with the challenge mentally. In the end, it was a long 2 months, but we were able to retain most of our staff furloughed and 100% of our patients.
How did you build your community of moms around you and how have they impacted your life personally and professionally? I tend to surround myself with people that are similar to me. I have had some people that differed from me drastically and it has only caused conflict and stress in my life both personally and professionally. Building that community just happened naturally. Friends that I have had for over a decade, naturally became parents as we dove deeper into adulthood. The fact that I'm still friends with them, means we have similar interests and ideas making it just effortless to lean on each other for love and support.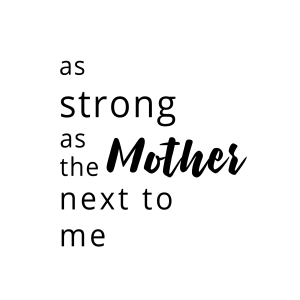 "As Strong as the Mother Next to Me" was built on the principle and belief that with the right community and sisterhood you can move mountains. Founder Niki Jones is a single mother and entrepreneur who understands that leaning on her circle doesn't make her weak; it makes her unstoppable.
Research supports that by doing good or paying it forward, in ways big or small, not only feels good, but also does us good.
MOTHERHOOD IS HARD ENOUGH. San Diego Moms wants to provide an experience and community that is inclusive, uplifting and supportive to ALL moms. By empowering and lifting each other up, we become better women, partners, leaders, and friends.
At this time I would like to ask you to MOMinate two moms and tell us why they are the Strong Mother Next to You . . .
Tosha Manning & Neisha Micheli
"These sisters are who I aspire to be. Their success with being businesswomen and mothers to multiple children while always staying fashionable is so inspirational. They have given me so much advice on being a mother and have helped me with my business that I'm lucky to have them as role models both personally and professionally."