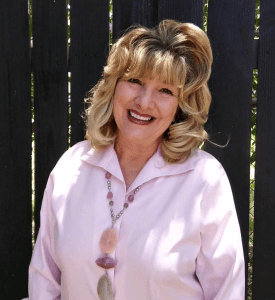 Vicky, we are so grateful you decided to share your story with us. Let's start with who you are both personally and professionally. Give us the 30-second elevator pitch that you would give when asked to introduce yourself.
I am a certified preschool teacher that in leaving a traditional classroom because of the pandemic, found my true calling this year. I have created an intensive conversational whole language Spanish curriculum that is taught via Zoom in thirty minute classes specifically to 3-6 year old children. I believe that by giving them the gift of communication, I am creating future citizens of the world.
My students are not just Spanish students they are Spanish speakers in the making and we are having so much fun!
CLICK HERE to see the feature we recently did on Tesoritos!
What does "As Strong as the Mother Next to Me" mean to you?

"In my case I am the grandmother next to you. If one of my students feels seen and heard while learning with me then I am a success. Thankfully, I have seen so many beautiful results already."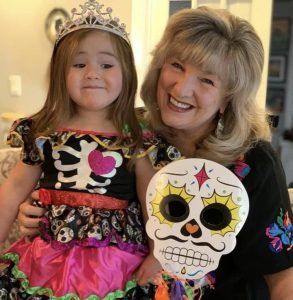 Tell us about yourself as a mother and businesswoman. I Mother of three fluent Spanish speakers that have seen the priceless benefit of being truly bilingual, and the grandmother of one four year old Spanish speaker in the making, I am totally convinced of all the advantages speaking Spanish brings. My passion has turned into my business and I can reach so many more children via Zoom than I could in one classroom.
How important is it to you to surround yourself with other moms both professionally and personally? I filled my first two classes from a Moms Page in my city. There is nothing more compelling than bonding with a parent to help children bloom and blossom.
I knew that I couldn't be in a classroom but I wanted to continue to teach what I love the most- Spanish.
What challenges do you face as a mother and a business person? I feel guilty closing the door to teach sometimes when a little four year old is waiting on the other side of the door. My granddaughter Francesca is always waiting for me!
What piece of advice would you give another mom who is struggling with balancing work/home life? or thinking about starting her own business? Follow your passion. Don't listen to people that are telling you all the things you can't do.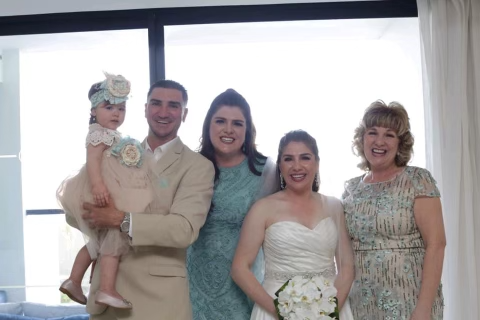 What are some of your favorite resources for business that have saved you time? I got my start on a moms page of Facebook. I am 63 years young, so I didn't know about them. Then I found Niki through San Diego Moms as San Diego is my favorite city and I hope to get back there one day.
Also, Venmo. How did we live without it?
Tell us about a challenging time in your business and how you overcame it? I live with my daughter and son in law and even if it is perfect, it is hard to work from the small space of my little bedroom. I have just acquired a beautiful office downtown from friends that believe in the magic of Spanish!
How did you build your community of moms around you and how have they impacted your life personally and professionally? Building community is exactly what I did in my classroom with the parents and grandparents of my students. They are still the people that love and believe in me today, years later.
Do you have a non-profit or cause that you want us to know more about? And why are you so passionate about this? YES! My city El Paso's Moms Page is called MOBs (Moms On Board) and they are building an all abilities park on an abandoned lake in our town.
Would you like to offer anything to our readers? $25 Deposit Fee Waived when you sign up! The first session for San Diego students starts May 4th – May 27th and is on Tuesday & Thursday's from 4:30 – 5pm. CLICK HERE to book.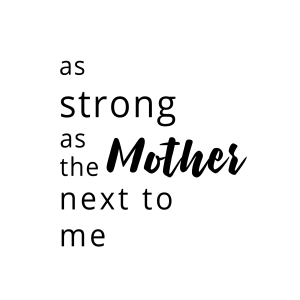 "As Strong as the Mother Next to Me" was built on the principle and belief that with the right community and sisterhood you can move mountains. Founder Niki Jones is a single mother and entrepreneur who understands that leaning on her circle doesn't make her weak; it makes her unstoppable.
Research supports that by doing good or paying it forward, in ways big or small, not only feels good, but also does us good.
MOTHERHOOD IS HARD ENOUGH. San Diego Moms wants to provide an experience and community that is inclusive, uplifting and supportive to ALL moms. By empowering and lifting each other up, we become better women, partners, leaders, and friends.