Tabitha, we are so grateful you decided to share your story with us. Let's start with who you are both personally and professionally. Give us the 30-second elevator pitch that you would give when asked to introduce yourself.
As a former teacher turned stay-at-home mom, I started a health and wellness blog in 2013 and used the powerful search and discovery engine, Pinterest, to drive over 80% of my organic website traffic. Since then, I have used my Pinterest expertise and started my own Pinterest marketing company run by women! We help bloggers and businesses build brand awareness and get actionable results on Pinterest with services that include organic Pinterest management, consultations and Pinterest design.
What does "As Strong as the Mother Next to Me" mean to you?

"It means we are all in this together. No mom is doing it better or working harder than another. There is nothing that upsets me more than moms putting each other down and the judgement that surrounds motherhood. Honestly, I have been a stay-at-home mom, side hustling mom and full-time working mom and it is all SO hard. Being a mom is hard no matter what so don't compare your mom life to someone else's."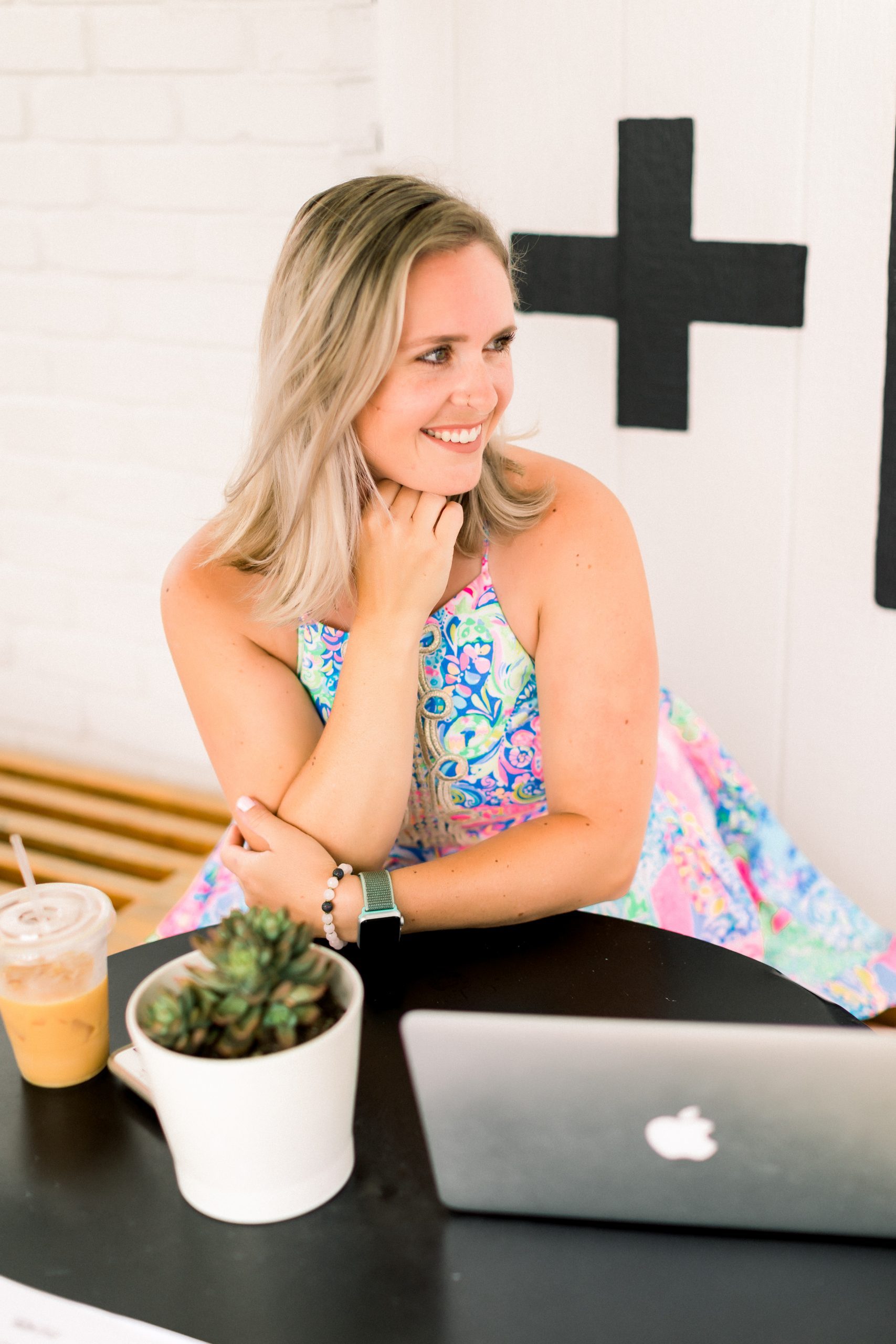 Tell us about yourself as a mother and businesswoman. On top of running my female-run business, I am a mom of three. At one point, I had 3 under 3 and those were some crazy times! Currently, my kids are 6 (almost 7), 4 (almost 5) and 3 years old.
When I had my second child in 2016 I learned I had a condition called hyper-lactation syndrome, which caused me to produce more breast milk than I could ever need. I started donating my excess breast milk to help babies in need and I continued donating until my third baby was 18 months old. In total, I've donated over 20,000 ounces of breast milk. That's more than 150 gallons!
At one point, Good Morning America, Inside Edition and other media sources found out about my condition and asked to interview me. My breast milk donation story exploded overnight and it was a pivotal time in my life because I gained recognition for something that was a difficult full time "job". I didn't sleep for years and I was taking care of three kids all day long. I pumped every 2-3 hours around the clock, even throughout the night! Once I was ready to close the chapter on breastfeeding and pumping, I knew I needed to transfer that energy into something else. I honestly was lost without pumping because it was my a big part of my life as a mom.
That is when I decided to "go back to work" and spend more time and effort focusing on myself and my blog, which had been seriously neglected. It wasn't long before those in my blogging network starting asking me for help with their Pinterest accounts too. Soon after that, my mom-owned Pinterest marketing business was born. What I thought might be a side hustle quickly grew into my full-time job. It grew faster than I could keep up with so I hired some women to help me. I am proud to say my company is run by only women and moms!
When the pandemic hit, I was working full time hours with no childcare since my kid's schools had shut down. At one point I was homeschooling, working and doing ALL the things. Now that things are getting better, I am finally at a point where all of my kids are in school full time and I have been able to focus more on my business.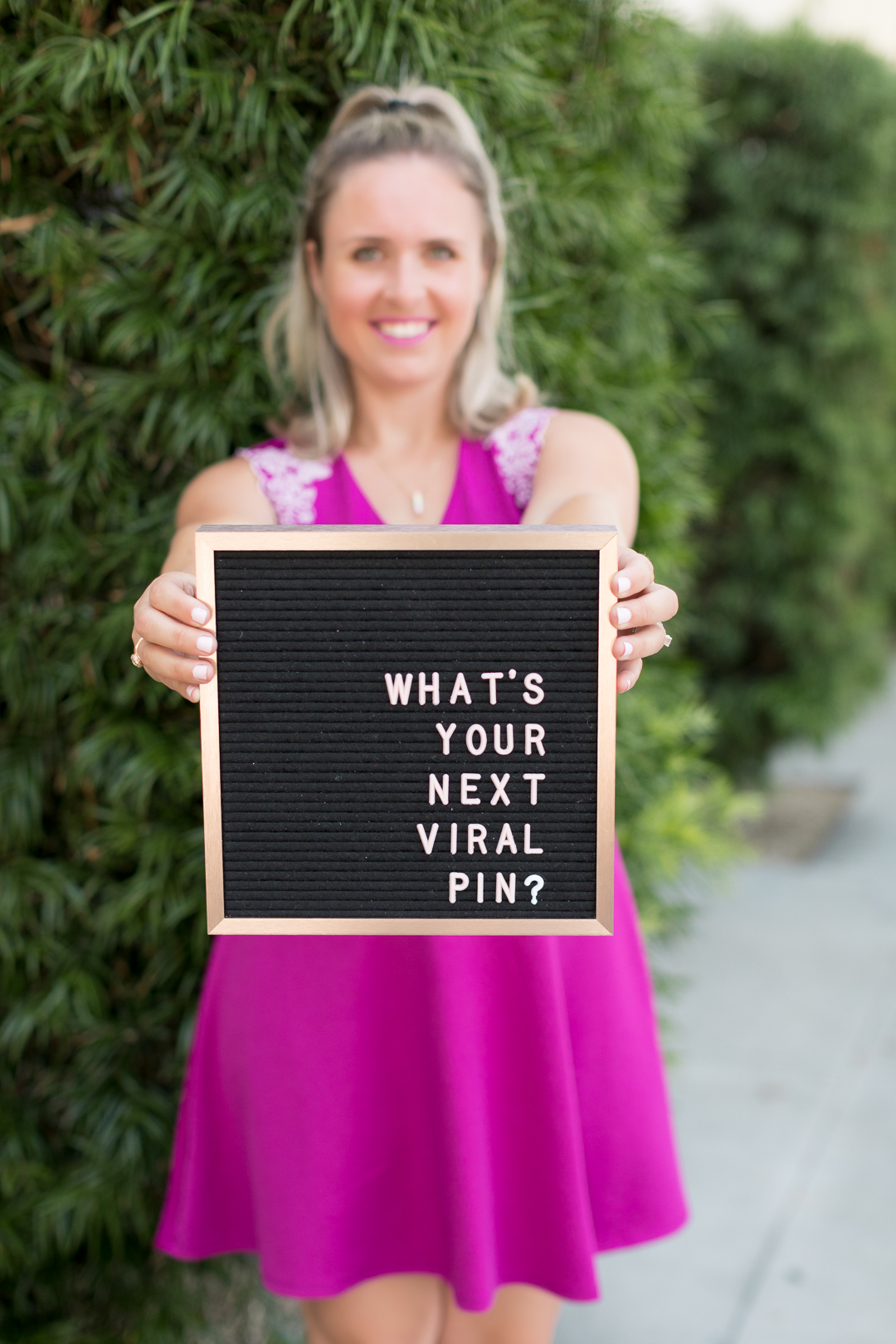 How important is it to you to surround yourself with other moms both professionally and personally? It is not only important but ESSENTIAL. At my lowest moments as a mom, it has been other moms who have supported me and cheered me on. It doesn't matter what your demographics are, there will always be a mom who has your back. I couldn't be a good mom or own a business without surrounding myself with other moms.
Blogging was definitely a stepping stone to my now fast-growing Pinterest marketing company. Having that hands-on experience opened so many doors of opportunity for me. I definitely consider myself a go-getter. Being a mom has also given me more confidence than I have ever had. I am not afraid to ask for help, be bold and put myself out there. As for my day to day life running a business…I drink lots of coffee! I always take time out of my day to exercise, even if I am totally swamped. Exercise is my self-care, so it always comes first. I spend most of my day on Canva designing Pins and working on Pinterest accounts for my clients. Some days I have meetings with clients or potential clients. Sometimes I have other jobs mixed into my day including content writing or working on my blog. There are always a few projects I am working on. I try to end my work day once I pick my kids up from school, even if it means putting off my to-do list until tomorrow. Family will always come first for me!
What challenges do you face as a mother and a business person? I have made a lot of sacrifices to run my company including spending less time with my kids, cooking less, cleaning less and focusing more on my own goals. My family means everything to me, so what I do each day is for them. I want my girls to know they can start a company from scratch if they want to. I also want my son to know that dads can be equally involved in raising children and running a household. Finding that balance between motherhood and business is a constant struggle, but I try my best to be a great mom, wife and role model.
What piece of advice would you give another mom who is struggling with balancing work/home life? or thinking about starting her own business? Just go for it! Try putting yourself first for a change, even if it's just for an hour. This will help you find that balance when you realize you may have neglected yourself to be a mom. I like the quote, "focus on the step in front of you and not the whole staircase." Every step matters. Try out different side hustles and projects and eventually you will discover your passion and niche. It's ok to throw in the towel, start over or try something different. Get those groceries delivered, say no when you need to and don't be afraid to ask for help.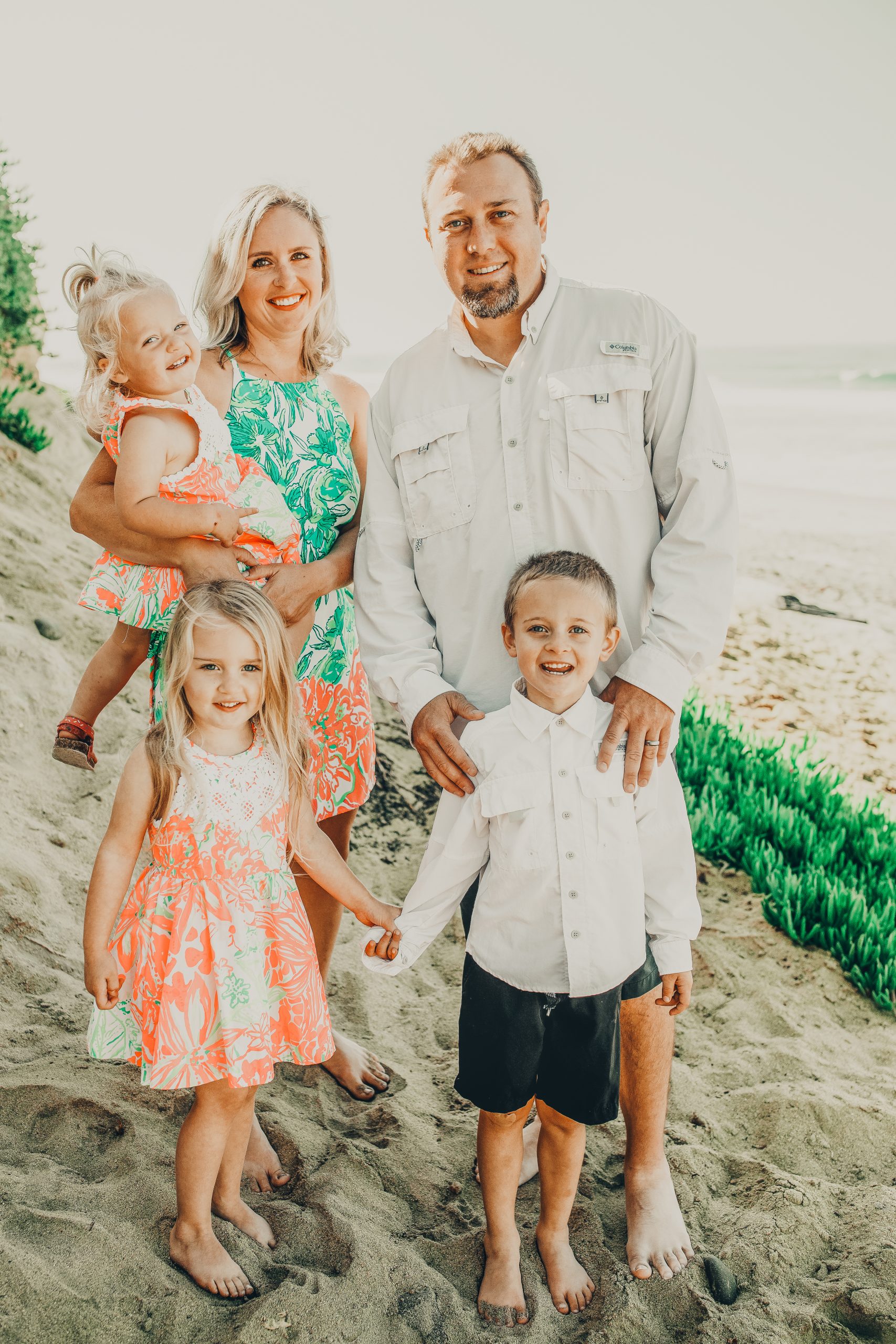 What are some of your favorite resources for business that have saved you time?? Canva Pro is my jam! All of my marketing materials and graphics are designed using Canva. Tailwind is my favorite scheduling tool for Pinterest and Instagram. I also LOVE Tailwind's free smart bio for Instagram.
Tell us about a challenging time in your business and how you overcame it? Keeping up with business demands as a (once was) one-woman show is challenging. I fixed that by hiring out help. Setting boundaries with clients is hard. I recently streamlined my entire business model to deal with these types of situations better. I have this mentality that I can do it all and I came to terms with the fact that I cannot and should not do it all.
How did you build your community of moms around you and how have they impacted your life personally and professionally? There are so many communities I am a part of including Fit4Mom, my blogging community, my mom boss network and life-long mom friends. All of them are part of my village and community. They support me and I support them too!
Do you have a non-profit or cause that you want us to know more about? And why are you so passionate about this? San Diego Blood Bank! There are so many people in need of blood transfusions, especially these days. Unfortunately, there is a blood shortage right now all over the country. If you are healthy and able, please considering donating blood.
Would you like to offer anything to our readers? Get $50 off any service! This includes a Pinterest consultation, Pinterest Pin designs or the first month of your Pinterest management service with us. Just mention San Diego Moms in the "how did you hear about us" box on our inquiry forms.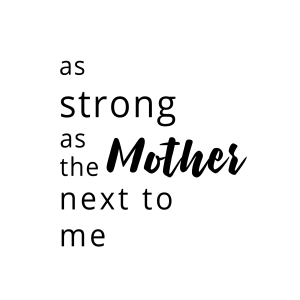 "As Strong as the Mother Next to Me" was built on the principle and belief that with the right community and sisterhood you can move mountains. Founder Niki Jones is a single mother and entrepreneur who understands that leaning on her circle doesn't make her weak; it makes her unstoppable.
Research supports that by doing good or paying it forward, in ways big or small, not only feels good, but also does us good.
MOTHERHOOD IS HARD ENOUGH. San Diego Moms wants to provide an experience and community that is inclusive, uplifting and supportive to ALL moms. By empowering and lifting each other up, we become better women, partners, leaders, and friends.
At this time I would like to ask you to MOMinate two moms and tell us why they are the Strong Mother Next to You . . .
Katelin Hanhart
"Kate and I met in college and bonded over the East Coast. She is a trauma and addition therapist and she offers postpartum support for moms. She has always been a great friend to talk to for advice in both personal life and business. She's good at what she does!"
Stephanie Labile
"Stephanie and I met at my very first mom blogger conference in 2015. She is mother to two daughters with life-threatening allergies. She is a recipe developer, mom influencer and an advocate for food allergy awareness. We bonded over breastfeeding stories and we have since started going to all kinds of conferences together. She amazes me with her strength and dedication to her daughter's cause."