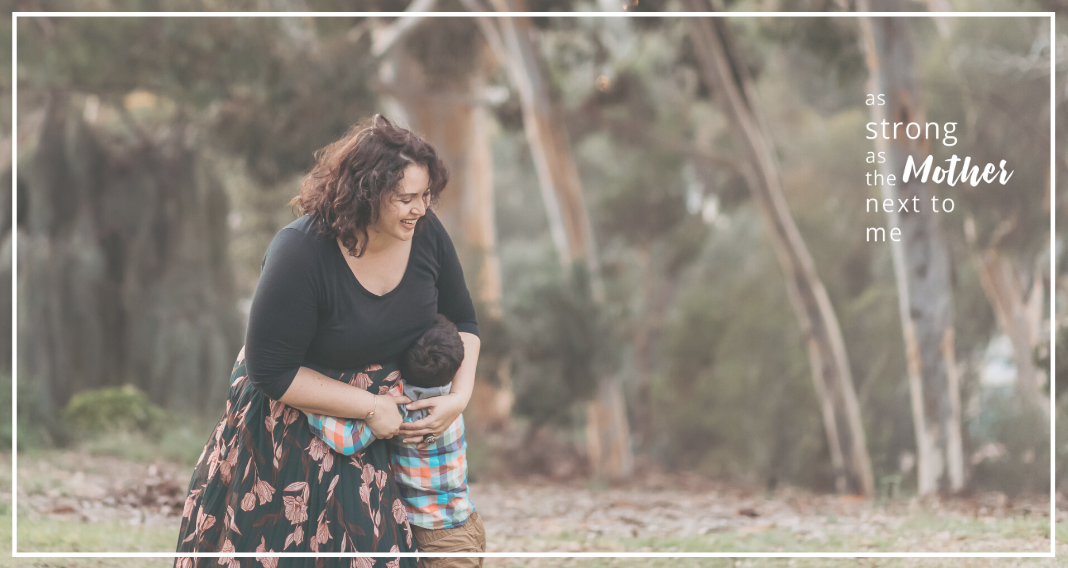 We are thrilled to introduce you to Daphne Gaghagen, mother, copywriter, content creator, editor and blog manager for companies including IBM, the San Diego Moms, and many more.
Daphne, we are so grateful you decided to share your story with us. Let's start with who you are both personally and professionally. Give us your 30-second elevator speech that you would give when asked to introduce yourself.

I live in Chula Vista with my husband Aaron, our two kids, two dogs, a hamster and a guppy. I'm a native San Diegan, but left to pursue my college degrees and an M.S. in Broadcast Journalism at 17. I spent over a decade in news, in both TV and radio. I was an executive producer for a popular news morning show in Phoenix, and then a news director for a heritage station out in Minneapolis. While news brought me great joy, I transitioned to marketing to find better opportunities for myself and for my family. I love being a writer and finding ways to help my community of moms.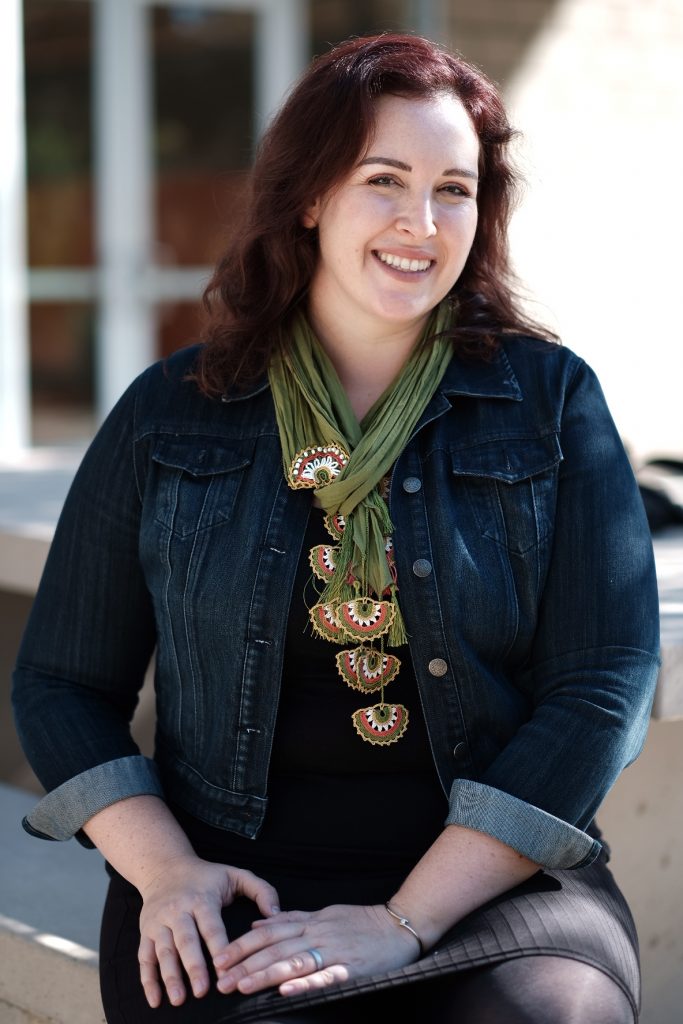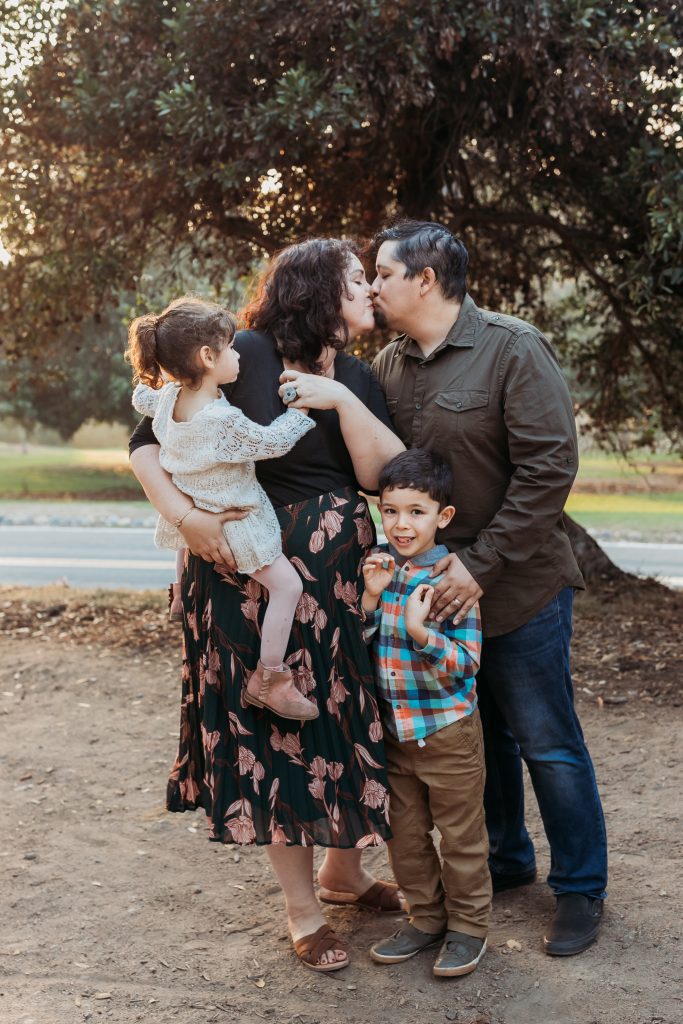 What does "As Strong as the Mother Next to Me" mean to you?
"These days, I think it speaks to our equality and the importance of respecting the struggles and experiences of my fellow moms."
How important is it to you to surround yourself with other moms both professionally and personally? It has been crucial in my personal growth. These women lift me up, encourage me, and never let me forget that nothing happens without my time and investment.
How did you get started with your current role? Tell us more about your day-to-day life in business. My business has grown by word-of-mouth and through clientele over the last five years. Day to day, I'm creating relevant content for businesses so that they can communicate with audiences on social media, blogs, via newsletters and press releases and their websites. I'm conducting SEO research and upgrading website content, and guiding editorial and advertising campaigns.
What piece of advice would you give another mom who is struggling with balance work/home life? Or is thinking about starting her own business? Whenever possible, trade your skills for things you need. Actively network with other moms and women who understand what you do. Join social groups, networking groups, and professional groups. Finally, don't invest a ton of money into something that may or may not work—but invest your hard work. Rome wasn't built in a day.
What are some of your favorite resources for business that have saved you time? I like Trello and Asana for planning, WordPress for blogging, and I 100% recommend working with a graphic designer to create logos, etc. to appear professional in all of your comms. Savvy Systems is an excellent local systems org resource, and Auctus Social works with local small businesses on digital marketing. San Diego Moms has been instrumental in connecting me with opportunities, and with its reach of nearly 20k/month, is a fantastic spot for advertising!
Tell us about a challenging time in your business and how you overcame it? I spent several years struggling to find high-quality clients, or clients who understood the value of good copy. It took time to break in; but in the meantime, I was honing my skills. Turns out those years were exactly what I needed.
How did you build your community of moms around you and how have they impacted your life personally and professionally? San Diego Moms was my first thoughtful attempt at making local "Mommy friends," and I'm so glad I did it. You have become my tribe. My people. The women I have in my life lift me up every single day—there's no other way to put it. And when the kids are losing it or I just need a break, they make me laugh and help me move forward with a smile. Their friendships are priceless!!
Tell us about a cause or project that you are passionate about and why. I'm passionate about a lot of things, but at the top of my list is the body positivity/body neutrality movement. As a plus-sized woman who has always been bigger-than-average, I'm on a mission to instill confidence in other women about not looking like the covers of magazines. Diet culture has done all of us a great disservice in convincing us that we have to be sexy AND maternal AND have rock-hard abs. In reality, we all come in different sizes, and 97% of diets fail. Our beauty lies in our diversity and our value as people—not as a size on a rack.
Would you like to share a special offer to our readers? I'm offering a free consultation for local business babes who need feedback on their content or copy needs! Anyone who mentions this article will receive a 10% discount on their first package.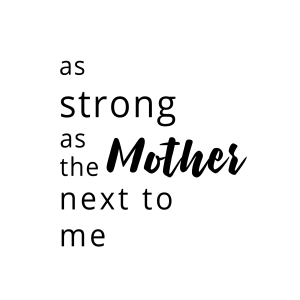 "As Strong as the Mother Next to Me" was built on the principle and belief that with the right community and sisterhood you can move mountains. Founder Niki Jones is a single mother and entrepreneur who understands that leaning on her circle doesn't make her weak; it makes her unstoppable.
Research supports that by doing good or paying it forward, in ways big or small, not only feels good, but also does us good.
MOTHERHOOD IS HARD ENOUGH. San Diego Moms wants to provide an experience and community that is inclusive, uplifting and supportive to ALL moms. By empowering and lifting each other up, we become better women, partners, leaders, and friends.
At this time I would like to ask you to nominate two moms, and we will only share their first name in the article, but also WHY you are nominating them.
Vicki
"As a friend, she is always there for me. As a nurse, she cares deeply for her community. And as a mom, she's raising two wonderful daughters."
Ali
"Ali overcame breast cancer in the last two years while raising two young boys. She is one of the kindest women I know, and deserving of all the accolades."
Anything else you would like us to know? We are told, as moms, that we have to be great at everything. Capable of everything. Confident about everything. In reality, building up that village—our cheerleaders, supporters, and friends—is how we survive the expectations placed upon us. We are all better mothers for the people we surround ourselves with.