---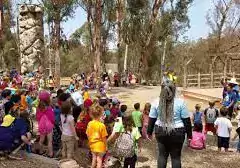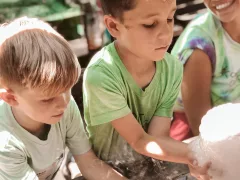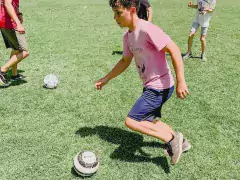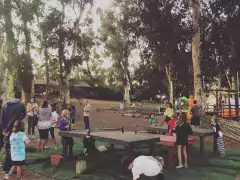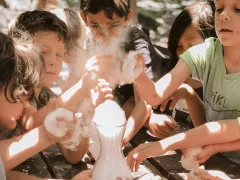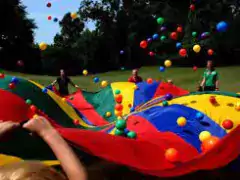 ---
Camp CaHiTo day camps in Balboa Park have various themes to choose from and different activities each day; activities include hiking, archery, arts and crafts, sports, singing, swimming and much more.
Children must be at least 5-year's old of age to attend Traditional Day Camps. Is your camper between the ages of 3-5? If so our Little Stars Program for campers under 5-year old is for them. If you have questions about your 5-year old's appropriateness for either of our camps, please contact us.
Wholesome and fun camp experiences are what make Camp CaHiTo one of the most popular camps around.
Camp CaHiTo is the San Diego affiliate of the Camp Fire organization, a national leader in youth development for more than 100 years. Camp Fire has always recognized that curious youth exploring their world need a secure place to grow up. And since 1910 we've provided that place through camps.
When children attend Camp CaHiTo camps, they discover an amazing 7.5-acre reserve in Balboa Park. We use the well-established curriculum from Camp Fire to facilitate outdoor adventures, social growth and decision-making skills.
We believe in the power of nature to awaken the senses and the desire to learn. Our camps and outdoor programs allow kids to unplug from technology for a full week (or more!) while they explore, grow, challenge themselves, make new friends, get out of their comfort zone, gain confidence and make powerful memories—all with our highly trained, caring staff by their side every step of the way.
Camp CaHiTo has camps running throughout the year for children ages 3 and up, including spring break camp, summer camp, Thanksgiving camp, and winter camp programs.
---
Do you offer other camps or opportunities for parents / kids throughout the year?
Spring Break
Winter Break
National Holidays
After School Programs
Spring Break + Holiday Camps
Sessions available from 03/27/2023 – 04/21/2023
Campers participate in various activities, including age-appropriate games, hikes, and crafts determined by the counselors and what the group likes to do. Activities include Stem Activities, Archery, Hiking, Art and Crafts, Scavenger Hunts, and more.
General Information
Camp CaHiTo is located at 3101 Balboa Drive, San Diego, CA 92101. The west side of Balboa Park is conveniently located in Balboa Park near I-5 and the 163 freeways. We will have three drop-off and pick-up times; please check your registration for the appropriate times.
Camp Hours – Group A 7:30 am – 4:00 pm / Group B 8:00 am – 4:30 pm / Group C 8:30 am – 5:00 pm
What campers should bring to Camp
Campers should bring lunch and snacks. Refrigeration is not available; please do not send perishable foods. (Camp will not be providing a snack, and the Snack Shack will be closed)

A Water bottle with your camper's names on it. Drinking fountains will be available, along with water stations will be available to refill bottles.

Comfortable play clothes, as campers, WILL get dirty.

Closed-toed shoes and socks are required. No sandals or open-back shoes.

A hat or cap and sunscreen. Parents should apply sunscreen before campers arrive at Camp in the morning.
---
---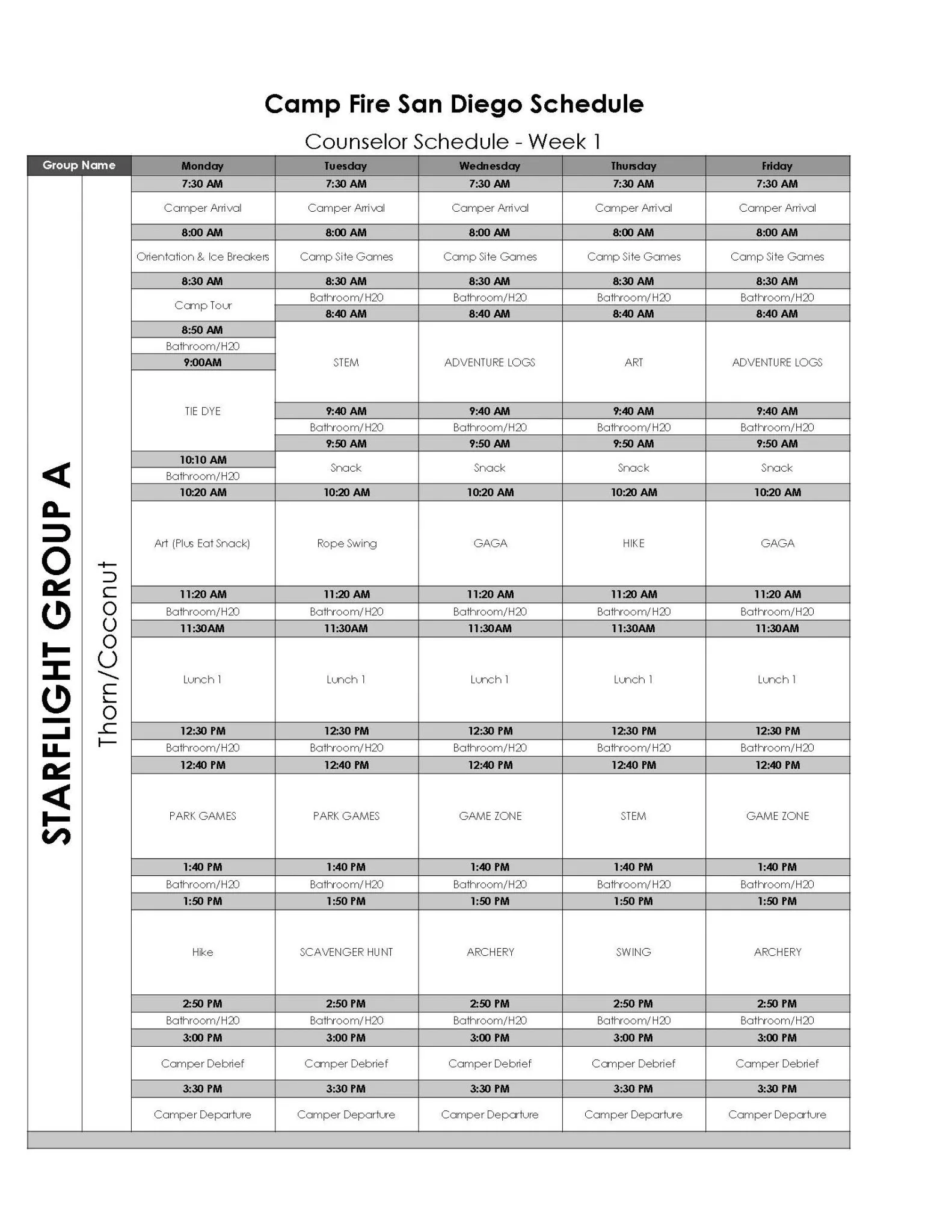 ---