---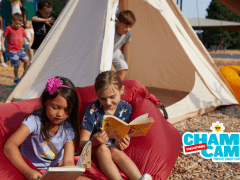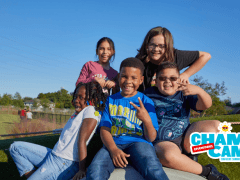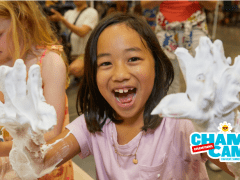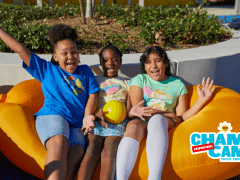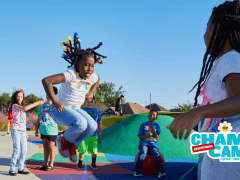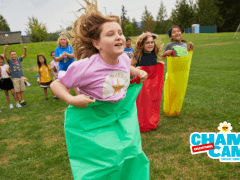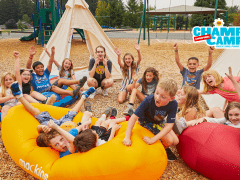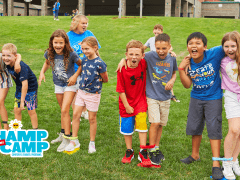 ---
Take convenience, flexibility, and laughter to the max! School's out, but that doesn't mean learning stops or boredom sets in—discover unplugged awesomeness that lights up your child's mind, not their screens.
Over 1,000 families shared what they're looking for in a summer program. With their needs and wants in mind, we bring you: Champions Champ Camp!
CONVENIENT AND FLEXIBLE: Join Champ Camp for two weeks or all summer long! Just pick the days or weeks that work for you, and we'll handle the rest.
DIFFERENT DAILY: No two days are the same. We'll include STEM experiments, field trips, interactive sports, water play, group activities, friendship, adventure, and more!
UNPLUGGED LEARNING: Our research-backed curriculum delivers hands-on experiences, not hands on the keyboard
CONFIDENCE: By the fall, your child will be more confident, with new skills and new friends!
A SAFE PLACE: When you drop your camper off, you know they're with people (and in environments) you already know and trust.
Multiple locations in San Diego
Camp Dates: 6/14/23-8/23/23 (start dates may vary by location)
We hope you'll join us this summer! Champ Camp's always more fun with friends.
---
---
Walker Elementary (Hillery)|Kavod Academy (Balboa)|Village Elementary (Coronado)|Innovations Academy (Ruffin)
---
Tuesday
7:30 am - 5:30 pm
Wednesday
7:30 am - 5:30 pm
Thursday
7:30 am - 5:30 pm
---
Arrival, Breakfast, and Camper's Choice Activities
Morning Activities: Group time, Teacher-led activities from our weekly theme, like programming a robot, designing an obstacle course, or drawing mystery comics
Lunch – Outdoor Free Play
Afternoon Activities – Explore weekly themes through the lens of the arts, the outdoors, movement, friendship, and 
STEM

Snack – Outdoor Free Play
Departure, Camper's Choice Activities
---