---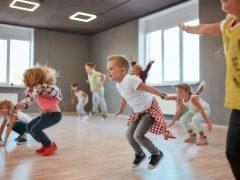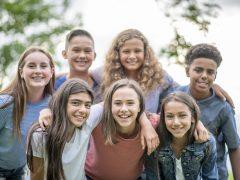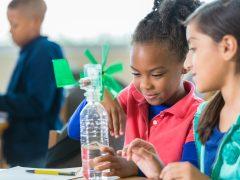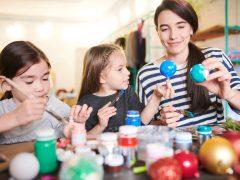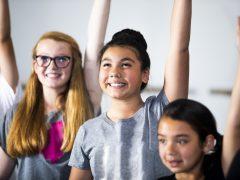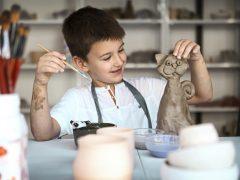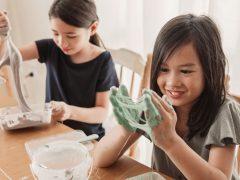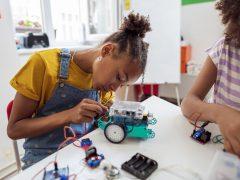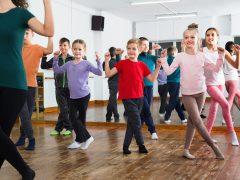 ---
Register by May 1 to save $50 with code SUMMER. 
Join Dynasty Dance Co. this summer for 10 weeks of summer camp! We have Dance Camp, Musical Theater Camp, Visual Arts Camp, STEM Camp & Teen Leadership Camp.
Register by May 1, 2023 to save $50 with code SUMMER.
Dance: 5, 6, 7, 8, our dance camp is really great! Campers of all skill levels are welcome at our high-energy dance camp, where your dancer will explore different styles of dance including hip-hop, ballet, folkloric, contemporary, jazz and more! There will be a performance for family and friends at the end of the week.
Musical Theater: Take the stage in our musical theater camp! This camp takes our aspiring actors through all the aspects of theater and the steps that go into creating a successful performance at any level of theater. Campers will work with our actors/theater directors as we go through casting, rehearsal, stage and prop design, choreography and much more; all leading up to the performance at the end of the week. This camp is a great way to build confidence and public speaking skills!
Visual Arts: In this camp, our artists will express themselves through creating different projects daily. Each day they will learn about a different style of art and practice what they learn. (Some mediums explored are ceramics/pottery, painting, fashion, jewelry, photography, video, textiles) Campers will get to be creative and design their own masterpieces to share and show off. This camp may get a little messy, but it will be tons of fun!
STEM: Get your campers ready for action-packed week of Science, Technology, Engineering, Art, and Math! With exciting and unique topics each day, you'll get exposure to a wide variety of important STEAM disciplines. Valuable Learning Opportunities include diving in to the interdisciplinary world of STAM through hands-on experiences, increasing your knowledge, practicing self-advocacy and presenting your ideas and building community!
Teen Leadership: Our Teen Leadership camp is designed for campers ages 13+ to obtain skills they need to become a Camp Leader. Teens will learn what it takes to work with campers and gain real world work and life experience through communication skills, management techniques and building their self-confidence.
Campers will be broken up into age appropriate groups.
Our camps are designed to promote mental health and inspire creativity. The benefits of dance will be taught on a small-scale by our talented teaching artists during your week-long camp.
CAMP HOURS
Full-day camp hours: 8:30am – 4:00pm, Monday-Friday
Drop off: 8:30 – 9:00am I Pick Up: 4:00 – 4:30pm
Morning Extended Camp: 7:30am-8:30am
Afternoon Extended Camp: 4:30pm-5:30pm
WEEKLY CAMP THEMES
Week 1: June 19 -23 – Under the Sea
Week 2: June 26-30 – Mermaid & Pirates
Week 3: July 3-7 – Space Academy
Week 4: July 10-14 – Jurassic Quest
Week 5 : July 17-21 – Fairies & Dragons
Week 6: July 24-28 – Superheroes Assemble
Week 7: July 31- August 4 – Disney
Week 8: August 7 – 11 – Witches and Wizards
Week 9: August 14-18 – Detective Challenge
Week 10: August 21-25 – Luau Aloha
---
Do you offer other camps or opportunities for parents / kids throughout the year?
National Holidays
Weekend Programming
Group or Individual Lessons
---
---
Tuesday
8:30 am - 4:30 pm
Wednesday
8:30 am - 4:30 pm
Thursday
8:30 am - 4:30 pm
---
Before: 7:30-8:30am | After: 4:30-5:30pm
7:30 – 8:30am – Morning Extended Care
8:30 – 9:00am – Drop-Off
9:00 – 9:30am – Daily Check-In
9:30 – 10:30am – Activity Rotation 1
10:30 – 10:45am – Snack Break
10:45 – 11:45am – Activity Rotation 2
11:45pm – 12:30pm – Lunch
12:30 – 1:15pm – Group Time
1:15 – 2:30pm – Activity Rotation 3
2:30 – 2:45pm – Snack Break
2:45 – 3:45pm – Activity Rotation 4
3:45 – 4:30 – Closing/Clean Up/Pick-Up
4:30 – 5:30pm – Afternoon Extended Care
Camps will spend at least 2 rotations focusing on their camp specialty. Additional rotations may be spent at activity stations like arts and crafts, STEAM, songs games and more! Some weeks may have special activities that include outside vendors such as jumpy days, reptile visits, ect.
---