---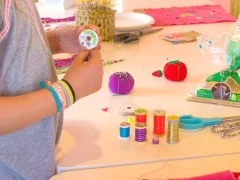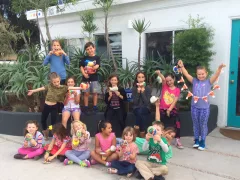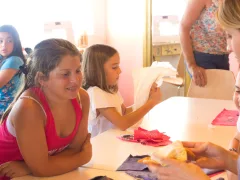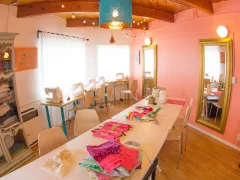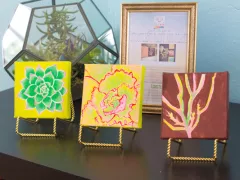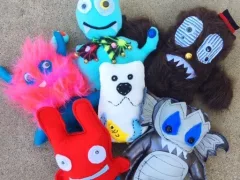 ---
Paint Box Art Studio Summer Camps offer sewing and art instruction for 6-18 year olds. We have different themes each week of camp. Our most popular camps are Dollhouse camp, Entrepreneur Camp and Fashion Camp. During Dollhouse camp, each student leaves with their own decked out dollhouse. Entrepreneur Camp culminates in a big sale after a week of creating products to sell. Fashion Camp features an end of week fashion show featuring all of our campers/designers and their fabulous creations coming down the runway!
This year's schedule:
Week 1- 6/12-6/16 Animal Camp
Week 2 – 6/19-6/23 Ooh La La French Camp
Week 3 – 6/26-6/30 Fashion Camp 1
Week 4 – 7/3- 7/7 (7/4 Off) Stuffies only Camp
Week 5 – 7/10-7/14 Fashion Camp 2
Week 6 – 7/17-7/21 Fashion Camp 3
Week 7 – 7/24-7/18 Entrepreneur Camp 1
Week 8 – 7/31-8/4 Entrepreneur Camp 2
Week 9 – 8/7-8/11 Entrepreneur Camp 3
Week 10 – 8/14-8/18 Dollhouse Camp 1
Week 11 – 8/21-8/25 Dollhouse Camp 2
Week 12 – 8/28-9/1 Classic Paintbox Camp
---
Do you offer other camps or opportunities for parents / kids throughout the year?
Spring Break
Winter Break
National Holidays
After School Programs
Spring Break + Holiday Camps
Paint Box Studio offers campers ages 5+ the opportunity to enjoy 'Sewing and Arting Spring Stuff' for a whole week! Located in Mission Hills, campers will enjoy all things art at their seasonal and summer camps! Early arrival and late stay available. Price discounted for whole week and siblings!
President's Day Camp (Friday & Monday) February 17th & 20th
$175 for Two Days or $90 for Single Day
Spring Break Camps:
Price: Full Day: $425 for Week or $90 Per Day | Half-Day $250 for Week or $50 Per Day
Week 1: Monday – Friday, March 6 – 10
Week 2: Monday – Friday, March 27, 2023 – March 31, 2023
Week 3: Monday – Friday April 10, 2023 – April 14, 2023
---
---
Tuesday
9:00 am - 3:00 pm
Wednesday
9:00 am - 3:00 pm
Thursday
9:00 am - 3:00 pm
---
---