This is the first post in our brand-new series, Disney Tips from San Diego Moms. Tell us in the comments below what you'd like to learn about next!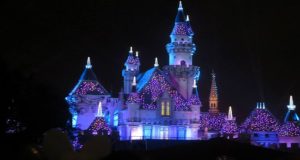 Planning a trip to Disneyland with your infant or toddler? We all know that Fantasyland is the place to be for little ones. You can fly away to Neverland on Peter Pan's Flight, you can join the circus on the Casey Junior Circus Train, and you can fall down the rabbit hole on Alice in Wonderland. But what if I told you that you don't have to spend your whole day in Fantasyland? The following list details some attractions that you may not know have no minimum height requirement at Disneyland.
1. The Jungle Cruise
Deep in the jungles of Adventureland a tour company is waiting to whisk you away by boat. You'll encounter wild animals, local natives, and even the eighth wonder of the world. The best part is that your tiny adventurers can join you. Something to keep in mind is that this ride does involve some loud elements which can be startling to little ones.
2. Roger Rabbit's Cartoon Spin
Do your kids love to spin endlessly on the teacups in Fantasyland but you find yourself ready for a change of scenery? Then transport yourself into the world of cartoons and join Roger Rabbit on a silly adventure. You will giggle along with your little ones as you spin your way through this attraction. This ride can be dark and loud, so just ensure that your little ones are prepared for that possibility. Oh, and make sure to avoid the DIP.
3. The Mark Twain Riverboat
Take a break from the hustle and bustle of the park on a trip around the Rivers of America. You and the family can rest while still taking in the sights and sounds of the park. You might even spot a family of moose getting a drink at the water's edge. For an extra special treat, ask about riding in the wheelhouse with the captain. It's an experience that shouldn't be missed.
4. Buzz Lightyear Astro Blasters
Every member of the family can become a space ranger and help to defeat the evil emperor Zurg. This interactive attraction is fun for all ages, even the adults will enjoy trying to get the highest score. Your littlest space rangers might not understand how the attraction works but the whole family can stay together and create memories that are out of this world.
5. Pirates of the Caribbean
The bravest infants and toddlers can even seek adventure with salty old pirates. Your crew can face a pirate's curse without having to leave anyone ashore. This ride does have two small drops so hold on tight to your littlest buccaneers. Also keep in mind this ride is dark and one of the longer attractions in the park.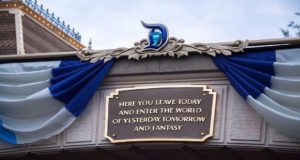 An entire list of Disneyland attractions and their height requirements can be found here. Familiarizing yourself with this list before your trip can help avoid possible disappointment for your little ones and yourself. And, you will find that there are several more rides outside Fantasyland with no minimum height requirement beyond what I have mentioned here.