For many of us, and our kids, Disneyland is our happy place. It's the place we go to escape the stress of everyday life. So, what do you do when you can't get to the happiest place on earth? The list of things you can do to bring the magic of Disney into your house is actually pretty long. But to keep myself from rambling on, I will just share a few of my favorites.
1. Play Disney Board Games
Not only do plenty of classic board games come in Disney versions these days, but Disney has even developed a few of their own. So, grab your favorite board games and gather the family around for some quality time. It seems so simple, but it's such a great way to make magical family memories.

2. Watch Disney Parades and Rides
Thanks to smart TVs, you can pull up Youtube and watch Disney parades and rides right from the comfort of your own home. Your heart will melt as you watch your kids dance and clap along with the parades. You might even get swept up in the moment and forget you aren't actually at the parks. Of course, there are bonus points if you put your little ones in a laundry basket or cardboard box and act out the rides for them while they watch. It's sure to bring a smile to their face.

3. Coloring Pages and Crafts
A quick Google image search for Disney coloring pages will bring up almost endless possibilities. And it only takes a few minutes to print them out for your kiddos. While on Google you can also look up easy Disney crafts to keep the kids busy. No one will judge you if you get in on the action.
4. Hidden Mickey Scavenger Hunt
Disney Imagineers are known to hide little nods to the mouse that started it all throughout the parks. This is something that can easily be replicated at home. You can cut out Mickey Mouse shapes, or used stuffed animals if you have them, and hide them throughout your house for your little ones to find. Once they've found them all, you can switch and have them hide the Mickeys for you to find.
5. Animation Academy
One of my favorite activities at Disney's California Adventure is the Animation Academy. Learning to draw your favorite Disney or Pixar characters is so fun. Plus, it's a great way to flex your creative muscles. There are several ways to go about doing this at home. You can pull up videos on Youtube or you can order a learn-to-draw book. Just another simple but perfect way to bring the magic of Disney home.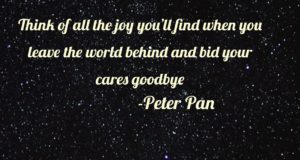 During difficult or stressful times, we can all use a little magic. So, the next time you're planning out activities for your little ones while staying home, consider this list. Maybe even brainstorm some different ways to bring Disney magic into your house. You'll make memories with your family and get a welcome distraction from the world outside.
Photo by pan xiaozhen on Unsplash