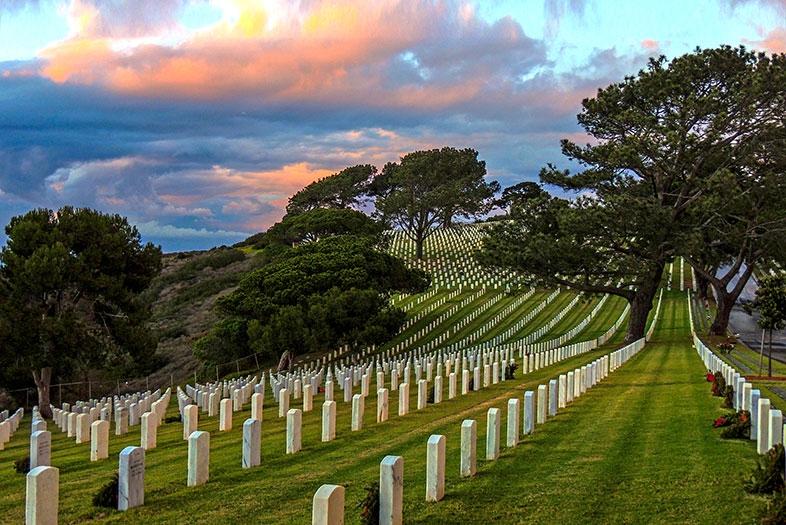 Fort Rosecrans National Cemetery hosts one of the largest military memorials held over San Diego Memorial Day weekend. This celebration in Point Loma is for families of those who served in the US military. The memorial takes place Monday, May 29th at 10am.
The Fort Rosecrans Memorial Day celebration is one of San Diego's largest and most celebrated memorials dedicated to our fighting men and women. On this day we honor all of our fallen soldiers and remember them for their ultimate sacrifice to our country.
The Fort Rosecrans National Cemetery Support Foundation is comprised of War Veterans Organizations, their Auxiliaries and patriotic groups that have conducted the Memorial Services at Fort Rosecrans National Cemetery in San Diego for over 100 years.
A burial ground before 1847, this graveyard became an Army Post cemetery in the 1860s. It is the final resting place for most who fell at San Pasqual in 1846, and for the USS Bennington victims of 1905. At one time, it had become known as Bennington National Cemetery. It became Fort Rosecrans National Cemetery in 1934 and was placed under the Veterans Administration National Cemetery System in 1973.
This cemetery is also a California registered historical landmark, #55, first registered on December 6, 1932.