For all the beauty enthusiasts out there, the new year has kicked off in high gear with colorful, stunning, and bold makeup trends for 2020. Looking great doesn't have to cost a fortune or break the bank, so check out some of the newest and current trends happening in the world of makeup and skincare.
Dewy Skin
The "no-makeup" makeup look is in right now and it starts with fresh dewy skin. To achieve this look try products such as:
NYX High Glass Illuminating Powder/Finishing Powder/Primer – This super affordable line gives the skin a glowing, radiant, and almost glass-like look.
MAC Strobe Cream – Comes in a variety of shades and can be worn as a moisturizer, under makeup, or even to highlight and illuminate areas on the face.
Glossy Lips
Ultra matte lips are taking a bit of a back seat and shiny, plump kissable lips are front and center right now. Some fan favorites (and mine too) to try are:
ColourPop Ultra Glossy Lip (vegan/cruelty free) – These glosses add a hint of color, a ton of shine and come in a variety of comfortable shades.
MAC Lipglass – A glass-like, ultra shiny gloss that comes in many shades. Its sheer wash of color and versatile ability make this a coveted favorite.
Tip: Don't forget to exfoliate the lips! With the cold and dry winter season here, chapped lips are a common problem for many. Using a lip scrub on a regular basis helps remove dry, dead skin and keeps lips supple.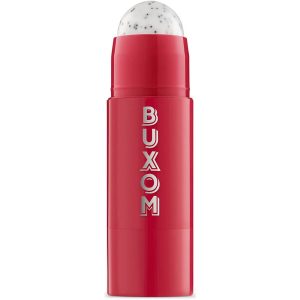 Colorful Eyes
Color is in! Bright and neon eyeshadows such as pinks, teals, oranges and blues are all the rage right now. For many, trying a brightly colored eye can be a bit intimidating and sometimes downright scary, so start with something simple such as a colored eyeliner and work your way up to a fun eye look from there. Liquid eyeshadows are also becoming more popular and are a fun and convenient item when having to apply makeup on the go. They come in an array of colors and formulas such as metallics, shimmers, and mattes.
Hydration
Hydrated and well-nourished skin is essential to having healthy skin with or without makeup. Choose a cleanser and moisturizer suited best for your skin type and be sure to use an SPF as well.
Tatcha Dewy Skin Cream – An absolute fan favorite and my go-to moisturizer during the dry months. A rich cream containing a fermentation of Japanese anti-aging superfoods – green tea, purple rice and algae for a dewy glow. Ideal for dry and normal skin types.
Neutrogena Hydro Boost Water Gel – Packed with hyaluronic acid, non-comedogenic and lacks alcohol and oil. It's a lightweight cooling gel moisturizer ideal for all skin types — even oily skin types.
Should you choose to step out of your usual beauty routine, take a different approach and try something new, remember confidence is sexy (wink wink), so smile big with your glossy lips and stay beautiful.
Happy New Year everyone! xoxo