The best all natural reef safe sunscreens do not need to break the bank or keep you from having fun in the sun this summer. As an all-natural kind of mama who also cares about our oceans, I have found some all-natural and reef-safe sunscreens that work great without making me look ghostly white.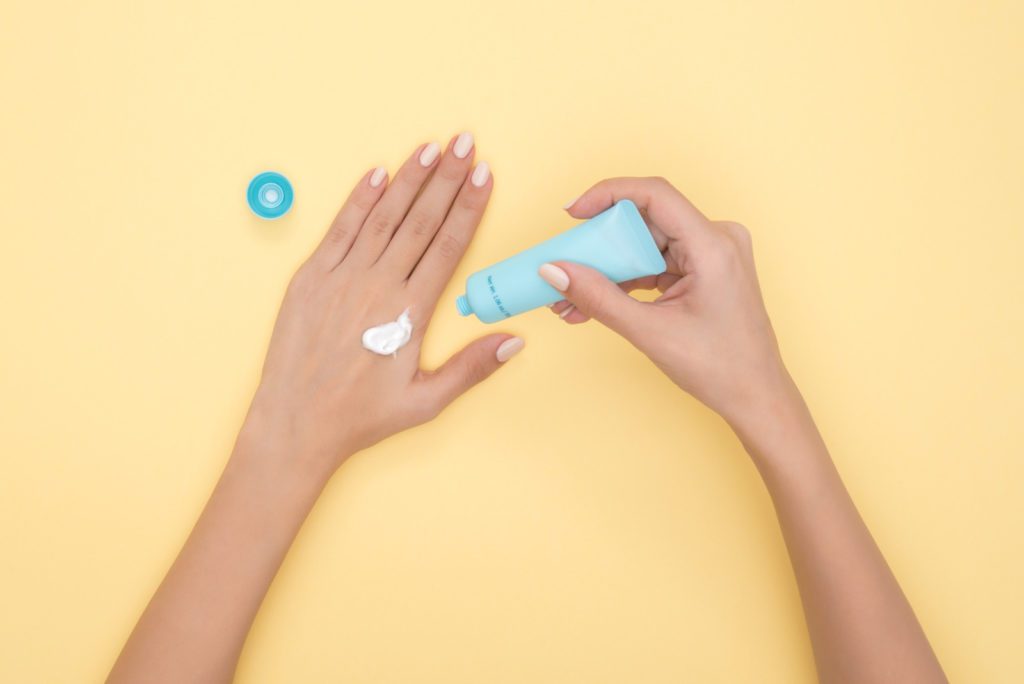 Here's the deal: I highly suggest you first take a look at the sunscreens you own, and then look them up on EWG.org. EWG is the best resource for looking up all kinds of skin care and household products to find out which toxic ingredients they may contain and how these toxic ingredients may affect your health. They give each product a score and explain what that score means. It is really eye opening to say the least!
All Natural & Good also has a great sunscreen guide that points out the toxic ingredients to look out for when purchasing sunscreen. This makes it easier to weed out the worst sunscreens right off the bat.
There are some natural sunscreens I completely obsess over. I also love how much the natural skincare market has really taken off over the last couple of years. Back when I started using all-natural sunscreen, it was really hard to find them in a store. I ended up resorting to making my own. Nowadays, they are available almost anywhere you can buy sunscreen. I love that!
Here are my top favorite all natural sunscreens that are also reef safe:
Sun Bum & Baby Bum
Price: moderate
Sun Bum has an amazing mineral sunscreen in both the lotion and spray form. We like using the mineral sunscreen from their Baby Bum line because it is fragrance free. Whether you use it on a baby or an adult, it works just as great. Don't let the name stop you from using it on anyone other than a baby.
I love that is doesn't leave our skin ghostly white and a little goes a long way. It rubs in easily and is perfect for any outdoor occasion.
Hello Bello
Price: cheap
Hello Bello is the new plant-based line at Walmart that is also super affordable. Check out their natural sunscreen that is perfect for the whole family, whether you are sporting it outside or going to the beach. I am super excited about these new amazing natural family products offered at Walmart.
Think Sport & Think Baby
Price: moderate
I love the entire Think Sport & Think Baby brand, but their sunscreens are simply amazing! Of all the natural sunscreens I've ever tried, this one leaves virtually no whiteness whatsoever. From the feel of it, you wouldn't even know it is a natural sunscreen. All of their sunscreens are all natural, with options for the entire family.
Raw Elements
Price: moderate/high
I love Raw Elements sunscreen! Although it is thicker than most sunscreens, it does not look white on your skin at all. As a matter of fact, the lotion itself isn't even white, but more of a yellow/skin tone color, blending in perfectly to many skin tones.
Trader Joes
Price: cheap
Recently I was shopping at my local Trader Joe's and saw a new item of theirs – zinc oxide sunscreen lotion! The other sunscreens they carry are chemical-based, so I was excited to see a mineral sunscreen lotion finally on their shelves. It is vegan, rubs in clear and is only $9.99 for a five ounce bottle.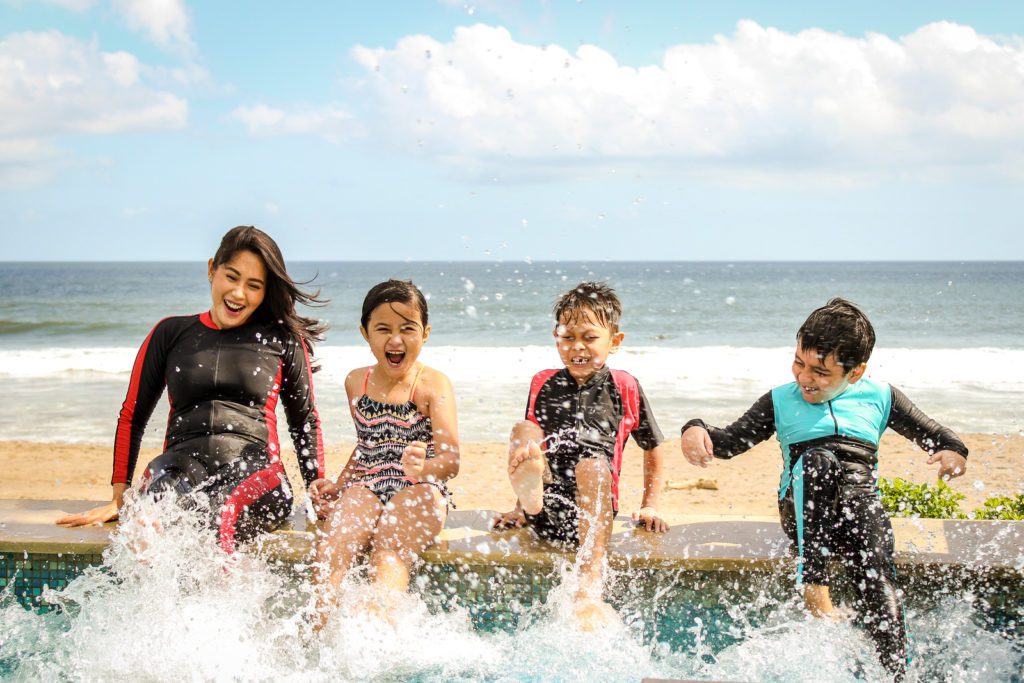 Here is an entire list of EWG approved sunscreens, from affordable to more expensive options. Whether your family has a summer vacation planned or you plan to go to the beach, pool or park with your kids, remember to wear some all natural and reef safe sunscreen to protect our oceans, your skin and your health.