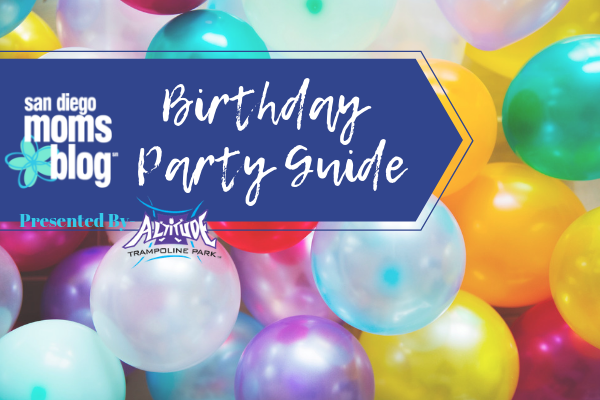 We love celebrating birthdays in San Diego! Whether you want to go all out and plan the pinterest-perfect party or have someone else plan it and clean up your mess, we have a lot of options for you to plan the perfect bash in this year's Birthday Party Guide.
A special thanks to our Presenting Sponsor, Altitude Trampoline Park, along with all our other featured sponsors! This guide has been broken down by geographic region – North, South, Central and East County. Use the buttons / links below to navigate to businesses in your area.
Happy planning!
Altitude Trampoline Park - Vista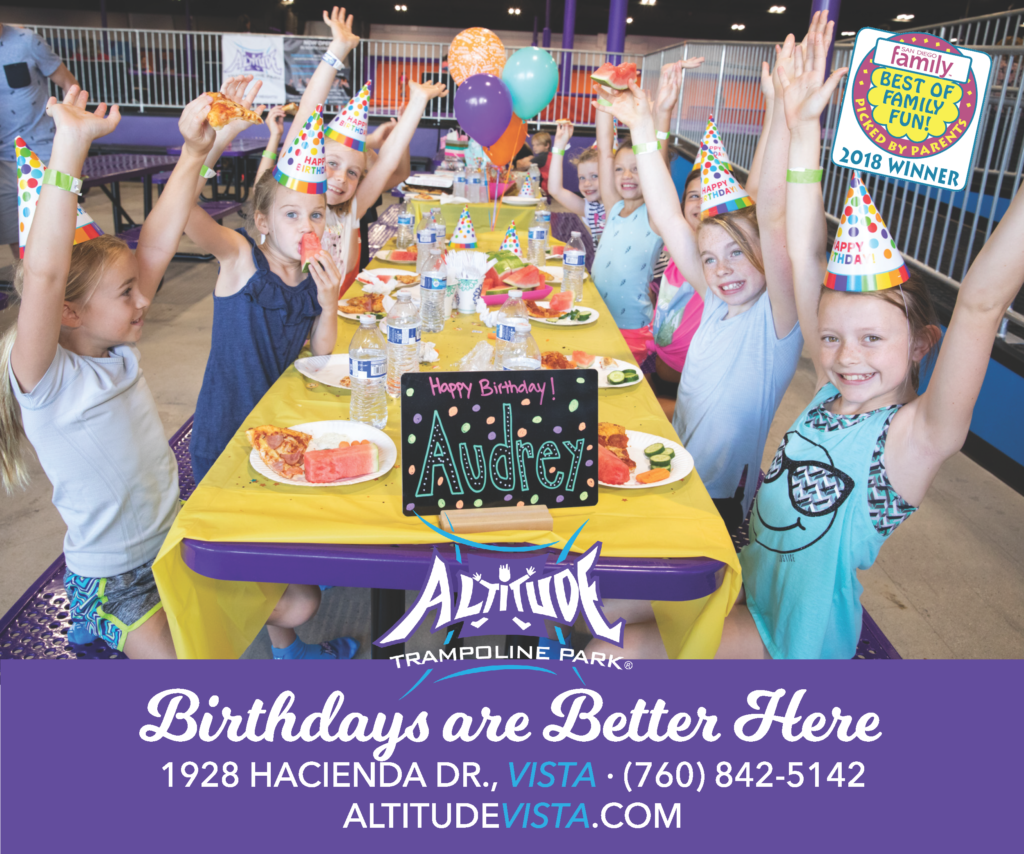 Birthdays are Better at Altitude
Altitude Trampoline Park in Vista, CA provides 26,000 sq ft of cutting edge attractions including Performance Trampolines, Trapeze, Rock Wall, Extreme Dodgeball and Log Roll. We also have a huge Main Court and a dedicated KIds Court. Our open layout allows clear views across the entire park and our exuberant kid-friendly staff are here to help you have a great time. Come celebrate your birthday with us and enjoy:
• 2 Hours of Jump + Party Time
• Your Personal Altitude Trampoline Park Party Host
• 1 Free Jump Pass good for a future visit
• 1 Free Altitude Shirt
• Choose between pizza, Chick-fil-A or no food option
• Party Set Up + Clean Up
We are conveniently located off the 78 freeway off Emerald Drive in North County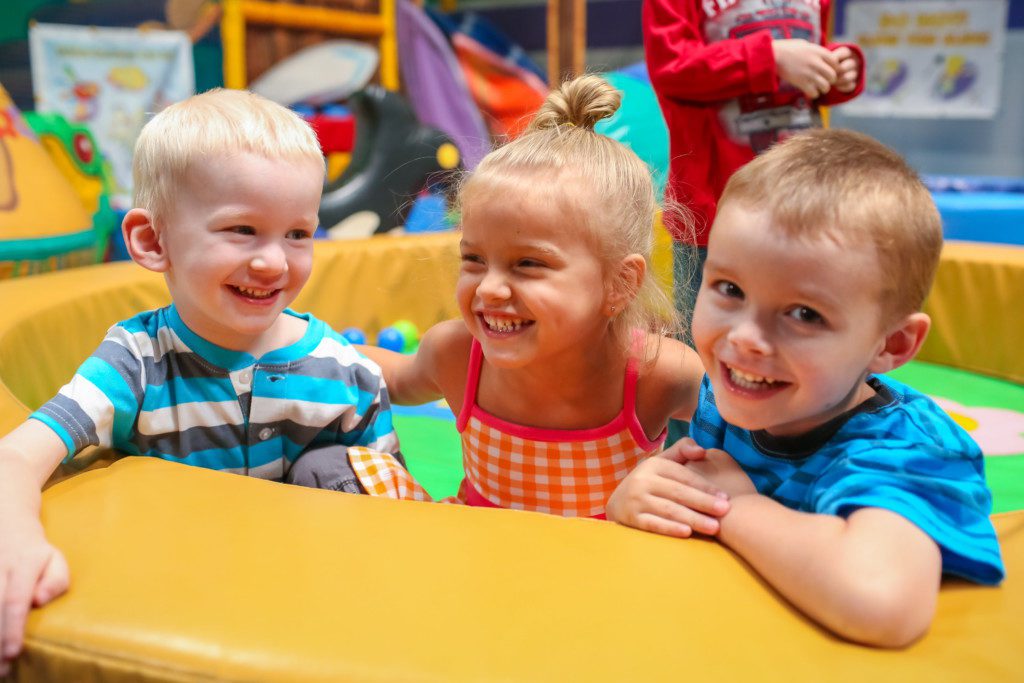 FUNbelievable was voted the GREATEST PARTY SPOT in Southern California (Totally Awesome Awards 2016) and BEST Toddler Party Venue and runner up Kids Party Venue in San Diego 4 years in a row! (Family Magazine) We know how to host an awesome kids party and no one does it better than FUNbelievable!
Our party packages take all the stress out of party planning- think of it as a "party in a box". We do all the hard work for you so you can just enjoy the day and have FUN. Our team of dedicated party coordinators and hosts will take care of everything for you from start to finish. Our award-winning facility is the perfect location for your next event. We have party packages to suit all sizes and budgets and our award-winning team is dedicated to making your party stress free. Come and find out why San Diego keeps voting us the BEST.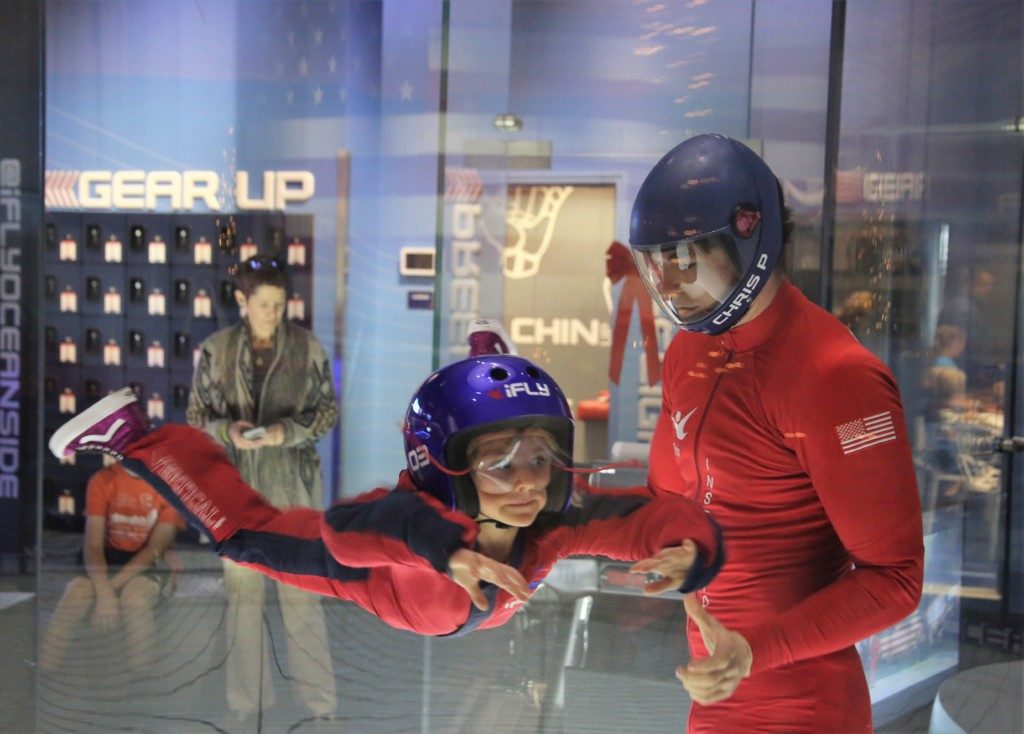 Birthday Parties
Grow another year older and soar a little bit higher! A birthday party at iFLY is the perfect way to celebrate at any age. You'll work with the Oceanside sales team to customize the perfect party down to the finest detail. Trust us – your guests won't stop talking about it!
About iFly Experience
iFLY is where the dream of flight becomes a reality. Become a part of something bigger than yourself. You'll fall in love with the sensation & the freedom that comes with floating on air and when you do, there's a new & exciting sport of indoor body-flight to become involved in. The iFLY experience, from check-in to check out, lasts roughly 1.5 – 2 hours and is equivalent to 1.5 skydives. You can purchase 2+ flights.
Gymboree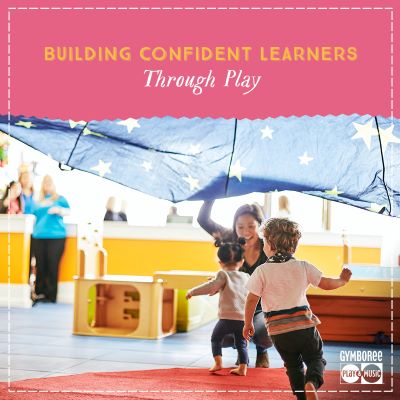 Choose your child's favorite theme, and we'll create a private, personalized party experience filled with kid-friendly activities. Birthdays at Gymboree Play & Music are guaranteed to be 100% fun with zero clean up! We specialize in 1st birthday parties all the way to 5th birthday parties. Gymboree Play & Music Parties are available to members and non-members alike.
All parties include:
*Exclusive use of our facility.
*Teachers dedicated to the set-up and clean-up of the party.
*Age appropriate activities designed with the birthday kiddo in mind.
*Party space for refreshments.
BabyQuip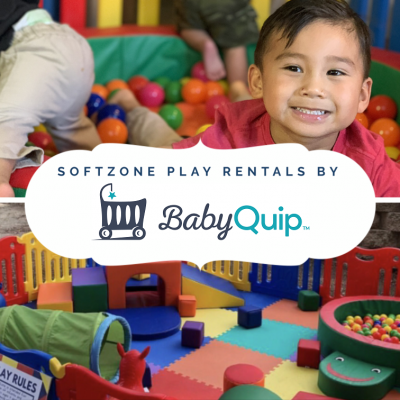 Our SoftZone play package rental is the perfect setup for the crawling to 3 year-old crowd. Great for 1st birthday parties, family reunions, weddings, special events, or anytime littles (and their parents!) would appreciate a safe, fun place to roam and play. BabyQuip offers simple solutions to all your baby and toddler gear needs. In addition to our SoftZone party rentals, we provide a wide assortment of clean, quality baby equipment – everything needed to keep little ones engaged during the day and sleeping well at night while you are visiting family or vacationing in San Diego.
Elite Teepees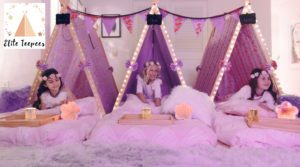 Make Dreams Come True … with Elite Teepees
Elite Teepees brings a new wave of creativity to your next birthday party. With a mission to make dreams come true with a sleepover experience all about fun and imagination. Treat your loved ones to an epic insta-worthy Elite Teepees sleepover – where they create friendships and memories to last a lifetime.
Moms especially love Elite Teepees as it's stress free for the party goers and the party throwers. Absolutely everything you need for your sleepover is delivered to your home and beautifully set up one day, then we return the next day to pack it all away. Our hand-crafted themed teepees are fully equipped with luxury mattresses and bedding, stunning decorative accessories and a large sprinkle of magic. The only things your guests need to bring are their overnight bag and sense of adventure!
From a special birthday party or a fun night with friends, to a family night or girls "glamp-in" – we embrace any age and cater to all life's celebrations.
Booking only takes three simple steps:
Check out www.eliteteepees.com to browse our collection of themes and Add-Ons
Book a free consultation: Learn how we can make your next party a breeze
Reserve you party date! A deposit is all you need to save the date for an Elite Teepees experience.
GIVEAWAY – mention this article to receive a free Add-On to complement your chosen teepee theme.
The Story Book Character Company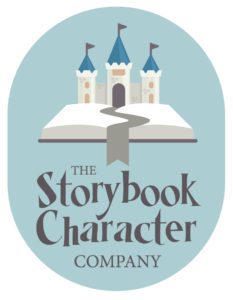 Hear ye, hear ye! The Storybook Character Company, San Diego's highest quality princess and character entertainment company, is available for bookings for birthdays, special events, and corporate parties. Invite your child's favorite storybook character to your next event and create magical memories sure to last a lifetime!
Paper and Paste Design Co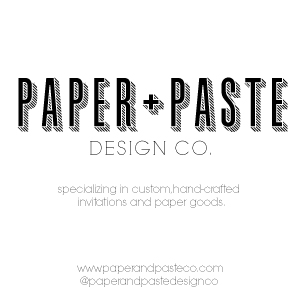 We specialize in wedding and event paper goods and custom gifts. What makes us unique is that we customize each product to our client's specific needs and we also try our best to think outside the box, so that we can offer quality products that are unique and not commonly found by other retailers.
Custom Hand-Made Invitations, Party Decor, And Gifts
[interactive_banner banner_title="Babycakes" banner_desc="Babycakes" link_opts="box" banner_link="url:https%3A%2F%2Fwww.babycakessandiego.com%2F|title:Babycakes|target:%20_blank|" banner_bg_color="#69e1ff" banner_overlay_bg_color="#ffea32″]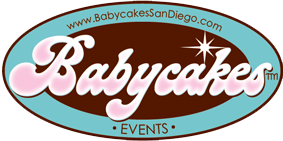 Welcome to World Famous Award Winning Babycakes! Established in 2008, Babycakes has built it's long standing reputation for amazing product, stellar service and extraordinary design. Babycakes, a small business with a big name specializes in custom celebration cakes & cupcakes. Recent restructuring of the business in 2018 has allowed Babycakes to get grounded in a large production venue in central San Diego to welcome new opportunities. The Imperial Beach location has proved to be a success after 5 strong years, back to roots plans to open up in Hillcrest are on the horizon, and East County & North County are making it clear they want Babycakes in their neck of the woods. The future is bright and we love what we do!
Quality and creativity are important to us. Our Pastry Chef can create anything from whimsical to classic. Please visit our cake & cupcake gallery on our website to see our past creations. We are happy to follow your direction and be inspired by your ideas. Ask you friends, family and neighbors…chances are they have heard of Babycakes and can vouch for us! We truly bake from the heart love to celebrate! Baby Love
Made With Extra Love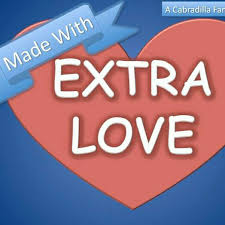 We specialize our treats to fit your theme with Cakepops, Macarons, Custom sugar cookies, Caramel Apples, Chocolate dipped pretzels, madelines, pretzel rods, and rice krispie treats.
We also specialize in Sweet Table Setups.
Painting with a Twist - San Diego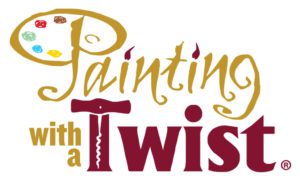 Come on by to do something creative and fun at Painting with a Twist – San Diego. We have a dedicated art studio with 21+, All Ages and Kids classes throughout the week. Contact us about hosting a birthday, team building or holiday party. We also specialize in fundraisers where we donate up to 50% of the seats to your favorite organizations. Gift cards are a fantastic way to help others UNLEASH the power of…creativity. Just remember, this is Fun Art, not Fine Art (and we emphasize the fun).
Rock Paper Sprinkles Co.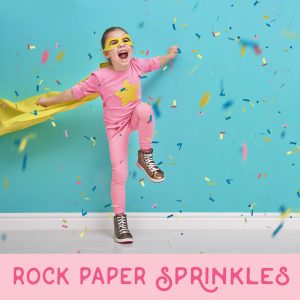 Children's birthday parties, planned by us, thrown by you. Imagination, pretend play and games are at the core of a Rock Paper Sprinkles party – all supported with props, party favors, costumes, decorations, tableware, supplies and a storybook-like script for parents to lead kids through two hours of party play. All delivered to your door. Our parties are a laugh. And interactive. And unique. And FUN. Buy a Rock Paper Sprinkles party and throw the party your guests will never forget!
First Steps Dance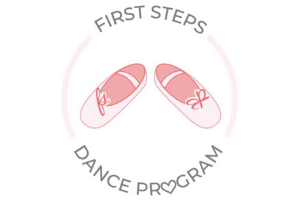 Want to make this birthday extra special?!? Invite Miss Lizzy to your next party where she brings the magic of dance class to you!
Birthday party includes 1 hour of fun, mini-dance class and dance routine, performance for family and friends & First Steps Dance Program "Goodie Bag".
All parties customized to match your birthday theme!
Restrictions: Parties are limited to ages 3 and up. Eighteen guest maximum for birthday parties. Cost $100 per party when we come to you and $150 when held at the studio.
Please email your name, date of party, party address, and pertinent details to [email protected].
If you need more inspiration- here's some more San Diego businesses!
*Is there a Business Missing? Feel free to add it to our Directory here- https://sandiego.momcollective.com/add-directory-listing/
Cakes & Party Treats:
Cute Cakes
Dulcet Confections
Lizzy's Sweet Treats
Naked Cake Farm
Cakes by Casanova
Capito Cakes
Heritage & Co
All Aspects Catering & Events
Besties Cool Treats
Cake Batter Batter
Kim's Kakes, LLC
Sweet Sweets
Minilicious
Caked Bakery
Jorledo's Sweets & Treats
Sugar Mama by Kim
Petite Sous Chef Parties
Divine Tastings
DIYselly
Simply Sifted
Swoonful
Entertainment:
Party Princess Productions
Julie's Party People
Total Kids Entertainment
Epic Character Parties
Princess Tea Parties
Royal Entertainers
Magical Princess Parties
The Princess Party Company
Mad Science
Out of Control Gaming
Gamez on Wheelz
DBA Miranda Entertainment
KidsPartyUSA
Pammy's Pony Parties and Petting Zoo
Pacific Animal Productions
Lizard World of San Diego
Dance N Groove DJs
SUREFLOW Entertainment
California Creative Kids
Once Upon A Princess
Once Upon a Time Singing Princess
Party Karacters
Gymnastics & Dance Parties:
Hapa Yoga
San Diego Gymnastics
My Gym
San Diego Gym Bus
Infinity Gymnastics And Dance
SD United/Aerial United
Elite Gymnastics
Poway Gymnast
Rock Star Gymnastics
Gyminny Kids
Gym Trix
Make-And-Take Parties:
Painting with a Twist – San Diego
Pink Easel
Cool Creations, Pottery Studio & Café
Ceramicafe
Hot Spot Pottery
AR Workshop San Diego
Build-A-Bear
Lego Store
Party Rentals:
Little Explorers Soft Play
Alpine Rental
Platinum Event Rentals
San Diego Kids' Party Rentals
Go Go Bouncy House Party Rentals
SD Premier Party Rentals
Beach City Jumpers
Platinum Party Rents
San Diego Bouncers
Air Bounce San Diego
My Party Jumpers
North County Jumpers
House of Bounce
Fun Bounce
Raphaels
K and J Party Rentals
Event Party Rentals
BB's Eco Jumps
Bouncers Tables & Chairs
Bright Event Rentals
J&D Brothers Party Rental
Kings Fun Time
Ultimate Party Rentals
Brian's Jumper Service
Wee Gather
Party Planning & Service:
Mystic Events
PartyKroo
Parties by Sue
The Party Staff Inc
Better Half Weddings & Events
Celebrate Everything Events
East Lake Living Party Rentals
Zareen Events
Events with Pizazz (Georgia's Decor & Design Studio)
Event Artist (Face Paint & More):
Pretend Inc
Samantha Anderson Artist
Melissa, The Face Paint Girl
Amusement Artists
Face Painter San Diego
Kate & Faces
BoltyFx
Que Hermoso Creative Designs
Custom Paper/Decor Needs:
BFF Stampers
On A String Design
CynDetails
Party City
Social Swan
Banner & Bow
Wee Gather
Balloon Guru
Photo Booth:
Keepsake Memory Booth
Camera Camper San Diego
indybooth
Pixster Photo Booths
Party Shot Photo Booth
Anza Foto Booth
April Olthoff Photography
Mimi Photobooth
Pixel Perfect Photo Booth Co.
Wonder Photo Booth Rental San Diego
Museums:
San Diego Children's Discovery Museum
The New Children's Museum
Venues:
Boomers Clairemont
Boomers El Cajon
Belmont Park
Rockin' Jump
Uptown Jungle
PlayWerx
Playtown
KidVentures
Pump It Up
Regal Movie Theaters
Sky Zone Trampoline Park
Ultra Star Cinemas
Parkway Bowl – Boardwalk
JCC Jewish Community Center
Kroc Center Ice Skating
Sportsplex USA
San Diego Ice Arena
Skateworld San Diego
YMCAs- Rancho San Diego/Mission Valley/Santee Pools
Floaties
Chuck E Cheese
Corvette Dinner
Little Fish Comic Book Studio
Dave & Busters
claire's
San Diego Paintball Park
ULTRAZONE Laser Tag
Lazerblast Arcade
Invasion Laser Tag
Lazer Journey
Miramar Speed Circuit
Nickel City