Goodbye school and hello summer!
Time for fun around the city, and ice cream of course! With our beautiful weather here in San Diego, ice cream just tastes that much better. My kid's favorite family dates are the dates that include going to Hammond's Gourmet Ice Cream.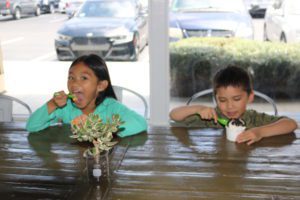 Hammond's is not your typical ice cream shop. Many of their ingredients are from Hawaii, like the guava in their Peanut Butter and Guava Jelly. The sweet shop has so many unique flavor combinations and the Hawaiian ice creams change daily to weekly. My daughter loves taste-testing new flavors, and some of her favorites are Vanilla Rose and Blueberry Cheesecake. My son is a simple little guy who gets the same ice cream every time we go: Simply Chocolate or Cookies N' Cream.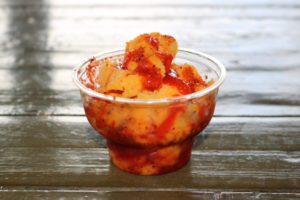 My husband tried a mangonada. This is mango sorbet topped with a sweet chamoy sauce and sprinkled with Tajin (chili powder). It's a refreshing combo of sweet, tart, and a little spice.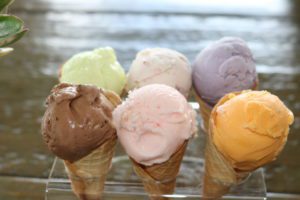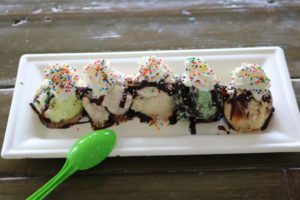 Just like getting a flight of beer tasters, I got a flight of ice creams! They are the cutest little scoops with waffle or cake cones. I like having different flavors but I don't like the ice creams melting with each other in the same cup so the flights are perfect for me. You can have a flight of just one cone to 32 cones! I usually do 2 or 3. My favorite flavors are Lychee Cream, Vanilla Pandan, or Vietnamese Coffee. My daughter and I shared a flight sundae on our last visit.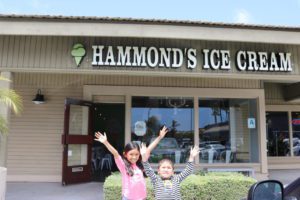 Your family can find Hammond's in North Park, Pacific Beach, and our favorite location in Point Loma. We are regulars and you can find us at our usual table. Point Loma and North Park opens at noon while Pacific Beach opens at 3:00pm.
I hope you go check them out if you haven't already and try some fun and exotic flavors. Cheers to a sweet and tasty summer!