I sent my kids on a ride share (YES, alone!) and guess what? We all LOVED it!
As a mom of 4 who suffers from chronic pain on the daily, I jumped at the chance to try out Kango, an app-based service that enables you to schedule rides and childcare for kids, from preschool to high school. This might not be the best choice for some parents, but the option is an amazing one for those who have busy work schedules, are dealing with health issues, or just have too many sports practices to get to. At the end of the day, it is just me with FOUR kids.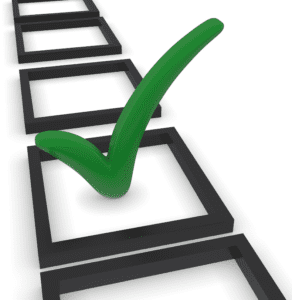 Before I downloaded the Kango App, I did my research and I was really impressed with the level of screening that goes into hiring their drivers. They have a Kango Safety Check for all drivers and sitters that includes the following:
Trustline certification in California (includes fingerprinting)
Background check (includes criminal and sex offender searches from multiple states, counties and databases as well as check for multiple aliases)
DMV check (from multiple states, counties and databases)
Vehicle inspection
Interviews include a phone screening, two reference checks and an in-person interview
That is way more than what they do for regular ride share drivers and that made me feel really good.
A Quick Review of the Kango App from Start to Finish
Step 1 – Download the Kango App
Downloading the Kango app was simple and it was easy to set up. The app is available for both Android and iPhone.
Step 2 – Set Up Your Child's Profile
As you set up your child's profile, it is very simple. I loved that there is a 'notes' section for each kid. My son Joshua has Asperger's and is a bit quiet, so I was able to put that in his profile. From there I was able to set up a date for the meet and greet before doing a pickup for the kids, which made me feel even more comfortable.
Step 3 – Set Up a Meet & Greet
I scheduled a meet and greet with one of their Kango reps, which was a very smooth process. Lynda was who I met with and she answered ALL of my questions. I wanted to get the feel of the company and to know more about her as a person. I immediately felt so comfortable. We walked outside where I was able to see the car. She showed me the booster seat available for my daughter and the van was so clean and clearly cared for (that can't be said our family minivan, lol). She also mentioned that you are allowed to ask for the same driver, which is a big score in my opinion!! (not always guaranteed).

Step 4 – Schedule Your Ride Share and Enjoy the Experience!
The morning of the ride share, one of my children fell ill with the flu, which actually was perfect timing for giving this a try. I had scheduled a 7:25am pickup and when we walked outside at 7:22am, Lynda was already there. She greeted me and my kids by name, my daughter smiled big and Lynda helped her into her booster seat. My other two kids got in the car and we said our "I love you's," "Have a great day and see you later".
At 7:31am I received a notification that she dropped off the little ones and at 7:35am that she had dropped off my oldest. He even called to tell me how nice Lynda was. To sum it all up: the Kango app is an amazing option for parents. My husband and I both have agreed that will be using this service again and letting friends know about it too. There is a small monthly subscription / membership fee of $9 per month (charged only when Kango is used) and ride fares vary by time and distance traveled as well as a $3 safe ride fee. I would consider that money well spent.
Kango is the ONLY ride share option that I feel safe having my kids use and it has officially been given the #SDMBApproved stamp of approval.
Service Reviewed by:
Alexandria Elliot, Contributor, San Diego Moms Blog
More about Kango
Kango is an app-based service that enables you to schedule rides and childcare for kids, from preschool to high school (Download the App HERE). Whether your child needs a ride to school every Monday or needs to get to soccer practice every day after school, you can trust Kango to help get your kids where they need to go. All pre-screened Kango drivers and sitters have experience caring for kids and must pass our rigorous selection process, which includes in-person interviews, background checks, fingerprinting, and more. When you sign up, you gain access to this group of providers and can request their help whenever you need it. As parents ourselves, we believe the entire family should be able to do the things they love without compromising the people they love, so we created Kango, a service that rethinks what it means to provide rides and childcare for kids.
Is there a product you'd like to submit to become #SDMBApproved? Click here!