Do you practice Meatless Monday in your home? Or perhaps have a child with limited preferences to their palate? In the case of my daughter, she simply prefers to not eat meat. Recognizing the need to keep her meals balanced and healthy, we have created a mealtime framework. If you have been wracking your brain for dinner recipes, you're in the right blog post. Here we share 5 Easy Meatless Meals Your Child Will Love!
Tofu, a Grain, and a Veggie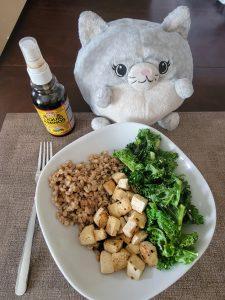 My daughter recently decided tofu is great stuff. I am on board with that notion. It can be seasoned to one's liking and is versatile in many meals. Additionally, tofu is considered a complete protein, so we have that base covered when we toss it in a dish. Try seasoning it with garlic and soy or Bragg's Amino Acids and pairing it with brown rice or farro and a green vegetable. We sautee tofu in a pan or crisp it in the air fryer. Both options come out great!
Pasta with Sauce and a Protein-Packed Veggie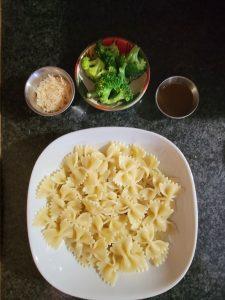 Pasta as a main course is like working with a blank canvas. First off, there are so many options with noodle shapes alone! Second, various sauces can create unique flavors and keep Pasta Night interesting. We enjoy a simple garlic parmesan bowtie pasta with a vegetable tossed in or served on the side. You won't even miss the ground beef in spaghetti with veggies and Beyond Beef added to the red sauce.
Tacos or Tostadas with Beans and Avocado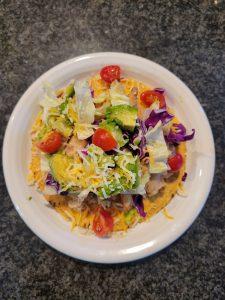 If you are looking for a festive, interactive dining affair, Taco Night is where it's at. We serve up hard shell tacos or tostadas and have a full-on buffet spread. Beyond Beef is pleasing in taco seasoning. I add a pinch or two of seasoning salt and garlic powder to the beans for a pop of flavor. Then, I bust out an array of shredded lettuce, cabbage, tomatoes, onions, sour cream, avocado, and salsas. Everyone builds their own tacos. It's a lovely, albeit sometimes messy affair.
Flatbread Pizza with Veggies
This one is our take on mini pizzas. I like to use flatbreads like these so that we can make a few different pizzas to mix and match. Also, they also freeze well for easy use at a later time. We enjoy using both an olive oil base and tomato sauce and tailoring our toppings to each. For example. on our olive oil base, we use fresh garlic, sliced mushrooms, spinach, and parmesan. Our red sauce pizza may incorporate veggie pepperoni, Italian seasoning, broccoli, and mozzarella. Kids can get actively involved in Flatbread pizza making by helping to put on the sauce, toppings, etc.
Vegetarian Fried Rice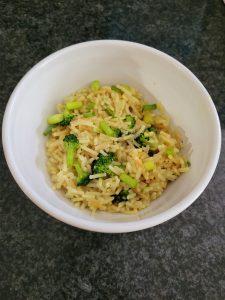 Last but not least is another easy dish that affords many options. Sometimes we slow cook the rice first and then make it fried. Other nights, we use leftover white rice to create fried rice. When I am pressed for time, I will heat up a microwave rice for the dish. We like our fried rice with egg, shredded cabbage, carrot, tofu, and peas. Here's a fun, kid-friendly recipe to try!
Cooking with kids is a great way to get them interested in new foods and involve them in the process. Looking for more ideas? Here I discuss how my daughter and I made Stone Soup after reading the children's storybook!