Wildfires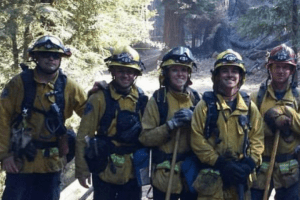 San Diego is all too familiar with wildfires. Typically we see "fire season" start up around May and end by late October, but over the last few years, California's wildfires have become a year-round occurrence. We are starting to see extreme fire conditions even into December. Are you prepared? I reached out to my brother Scott Babione, who works for Monterey County Regional Fire as an Engineer Paramedic.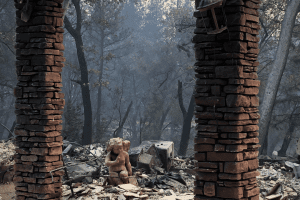 He has helped fight four of California's top ten most destructive and deadliest wildfires in history. I'm sure their names, The Witch Fire, The Tubbs Fire, The Camp Fire, and The Thomas Fire will bring back vivid memories for you. Scott gave me his top three recommendations on how you can actively be prepared ahead of time for a wildfire or emergency.
Top Three Recommendations
1. Stay informed 
Make sure you follow your local fire station on social media as well as your local news station for updates about fires and other emergency situations in your area

If your area is experiencing a wildfire and you don't receive an evacuation notice but feel that you are in danger, don't wait, evacuate!

It is important to stay in contact with family members and check in with elderly neighbors and handicap individuals during emergency situations
2. Ask your local fire department or district for an inspection of your property prior to a fire
Make sure that you have defensible space on your property and actively clear away dry brush 

Frequently check that your smoke alarms are working properly
Keep a fire extinguisher inside your home
3. Plan for emergencies ahead of time, including non-wildfire events
San Diego Moms recently published an article written by Daphne Gaghagen on key supplies to put inside an emergency kit. 
After reviewing the emergency kit, sit down with your family and have a conversation with them about what your family's plan of action will be during an emergency 

Check out National Fire Protection Association nfpa.org for tips on how to make a home fire escape plan

Actively work with your children on memorizing their name, parent's names, address, and phone number

Provide your children with a safe word in case you get separated from each other 

Practice EDITH (Exit Drills In The Home) in case a fire ever starts inside your home

Make sure you have smoke detectors in the hall and in every bedroom. Double-check them regularly!

While Stop Drop and Roll is an important tool to teach children if they are ever on fire, The Close Door Campaign can help prevent a fire from spreading room to room!
Keep this information close by and review it with your family regularly! A special thank you to my big brother for putting his life on the line every day to save others!