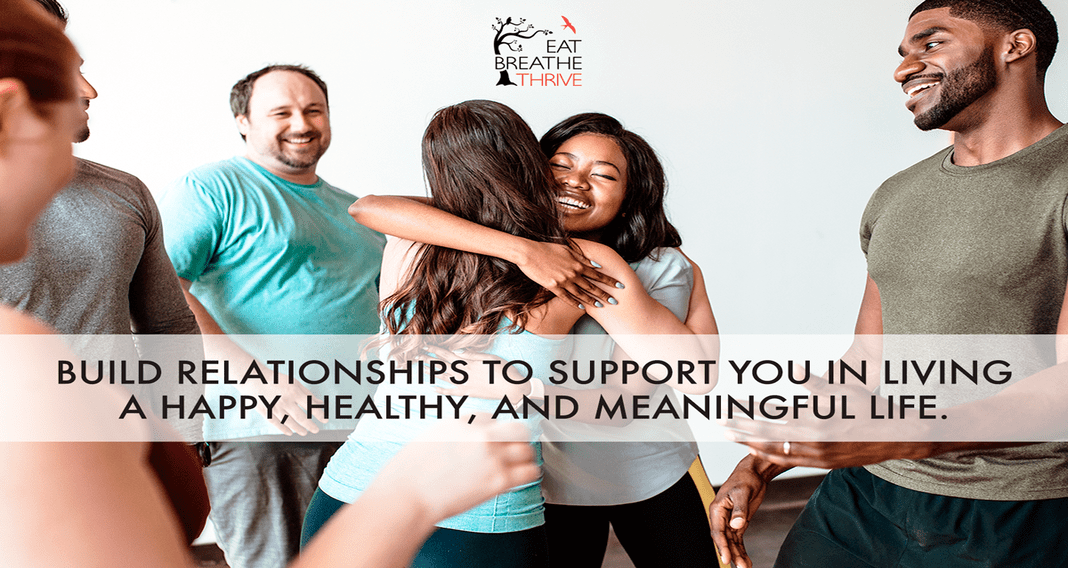 Looking for new tools to transform your relationship with your body. The Eat Breathe Thrive seven-week series is designed for anyone who wants to improve their relationship with food, body image, and overall mental health.
The best way to support family members suffering with body issues or disordered eating is to get support yourself. This course combines yoga, experiential activities, and community support.
A WHOLE PERSON APPROACH
Learn to better understand and make meaning of mental health challenges, and use this insight to transform how you eat, move, and build your life.
YOGA FOR EVERY BODY
Each session includes a short yoga and meditation practice, designed specifically to support body awareness, emotional wellbeing, and physical vitality.
FELLOWSHIP AND COMMUNITY
The live format of this course allows you to connect with a small group, share challenges and celebrations, and support one another along the way.
EVIDENCE-BASED APPROACH
The Eat Breathe Thrive curriculum has been the subject of four research studies, two of which are randomized controlled trials. The results of those studies have proven very positive and the details can be found here.
WEEK ONE: BUILD CONNECTION
The biological, psychological, and sociocultural causes of eating disorders and mental health challenges. Three key variables that have been shown to help people sustain recovery from mental health challenge. How to understand your own experience with these challenges and foster connection with others in your group.
WEEK TWO: SET THE STAGE
Why negative feelings about our body are so pervasive, and what it takes to truly feel comfortable in your own skin. How to break free from negative pressures from media, industry, and loved ones about how your body "should" look. Positive ways to inhabit your body and nourish yourself in a yoga and meditation practice.
WEEK THREE: FUNCTIONAL ACTION
How to eat, exercise, and make lifestyle changes to support your unique physical and mental health needs. Tools to help you balance the physical, emotional, cognitive, social, and creative dimensions of your health. Ways to practice functional movement and self care in a yoga and meditation practice.
WEEK FOUR: EMBODIED INTIMACY
How to experience your body as a vehicle for greater connection with yourself and others. Practices to deepen your capacity for intimacy and cultivate meaningful, lasting relationships with others. Ways to connect more deeply with yourself through a yoga and mindfulness practice.
WEEK FIVE: INNER AWARENESS
What interoception is, why it matters, and how disordered eating can interfere with the body's natural communication system. Ways to distinguish between emotional and physical hunger and more clearly understand your body's unique needs. Embodied practices to help you recognize hunger, fullness, and big emotions.
WEEK SIX: SELF REGULATION
How the nervous system is involved in anxiety and depression. The transformative effects of yoga and meditation on the nervous system. Tools to shift the state of your nervous system in any given moment. Embodied practices to stimulate the vagus nerve and relaxation response.
WEEK SEVEN: SERVICE PROJECT
Complete a service project together for the benefit of your community. Celebrate the conclusion of your course together.
Logistics:
This course is new to San Diego! And because you are a San Diego Mom reader you will have the opportunity to take this course for free but your commitment to the seven weeks is essential to the woman and the success of the group. The course will be held online via zoom starting July and running through August for 2 hours a week for 7 weeks. Specific day and time to be discussed and agreed upon within the group. Looking to support 6-10 woman.
If you would prefer to meet in person, the Encinitas Community Center will be the location for the next 7-week series starting in fall 2023 at a cost of $199.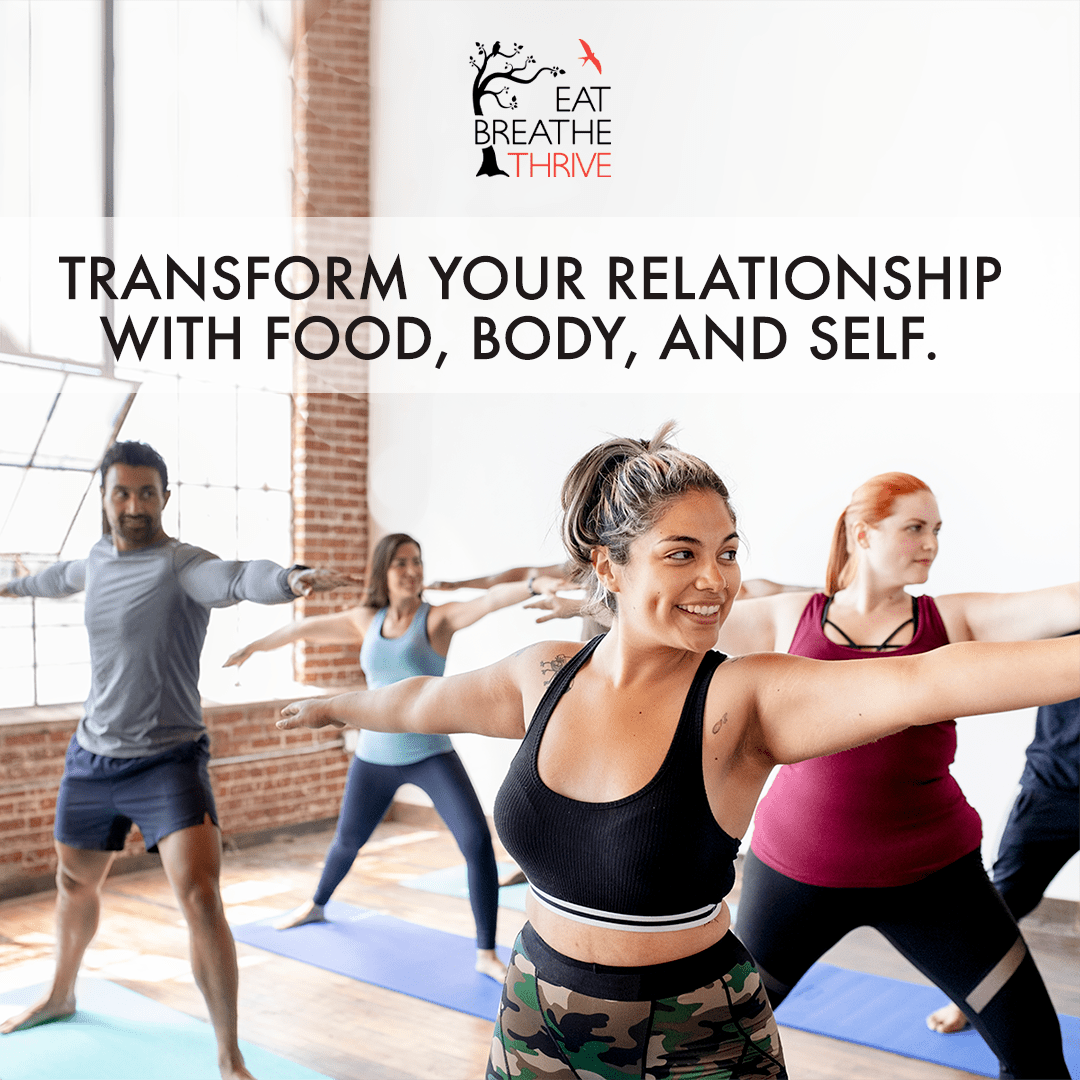 Eat Breathe Thrive is a not-for-profit organization that aims to prevent and help individuals overcome eating disorders. Our mission is to provide skills and resources for mindful eating, emotional resilience, and positive embodiment. For more information or to register email Charo Prater White at [email protected] or call 858-367-0728.
*photos curtesy of Eat Breathe Thrive