Cooking a family dinner in my house means cooking for a vegetarian (me), bacotarian (my husband) and our picky-eater children. As a vegetarian, I don't consume any meat (this includes poultry, fish, and shellfish) and my diet mostly consists of foods that come from plants, like grains, fruits, vegetables, and nuts. My husband, on the other hand, eats so much meat that he considers bacon to be its own food group. After people find out that I'm vegetarian and that my husband isn't, they always inevitably ask, "How does that work… like with meals?"
After we had kids, family meals seemed to become even more difficult, since we had to accommodate their growing taste buds (and initial lack of teeth!). Although I must admit that we have both had our moments of wishing the other person just liked eating the same thing, we have learned a few tricks over the years that have made cooking family dinners not make us want to pull our hair out:
Cook meals that allow for the protein to be easily exchanged:

Some of our favorite family meals are the ones where we can each have our preferred protein without it being a big hassle! We simply cook the meat and the vegetarian substitute on separate pans, while keeping all other ingredients the same. Some of our favorites include burgers with homemade potato wedges, pasta with meatballs and salad, taco night , and stir fry night. Sprouts, Trader Joe's, and Whole Foods all have great plant-based substitutes for all of the above meals (Veggie patties, meatless balls, veggie grounds, fake chicken, etc.)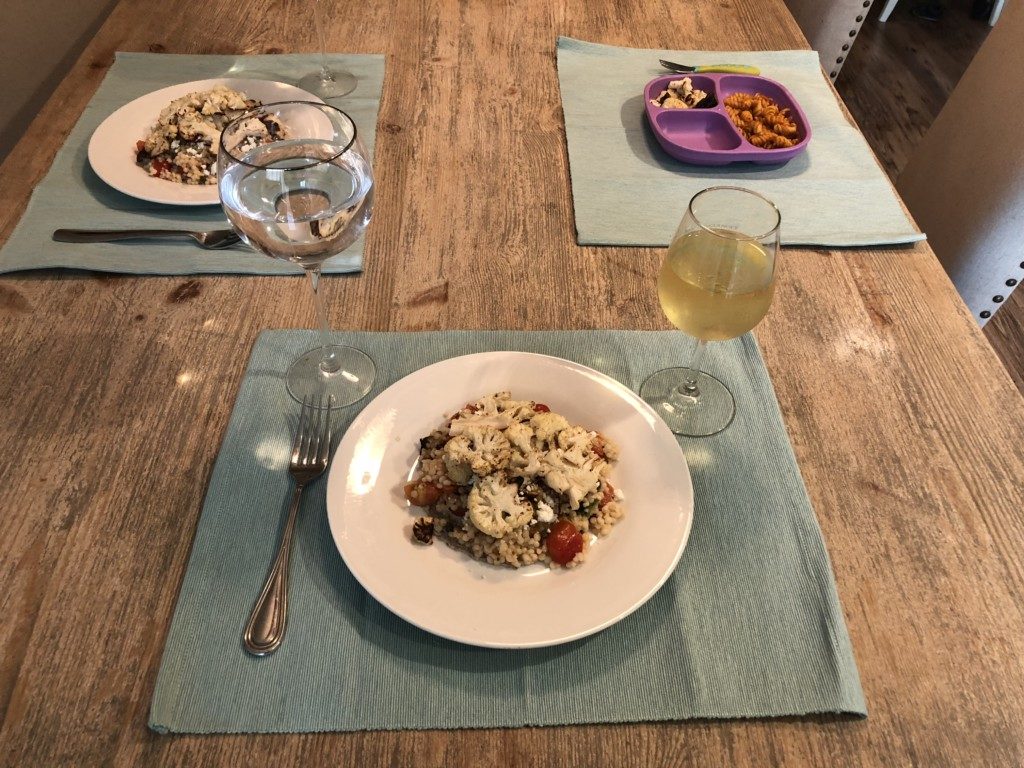 Implement Meatless Monday

I love trying out new vegetarian recipes, especially when they get a meat-eater's and toddler's full stamp of approval! I usually find new recipes online, or from one of my cookbooks. Some of my favorite family dinner recipes have come from the "Oh She Glows", and "Thug Kitchen" series. If you're not offended by foul language, you'll really get a kick out of the latter. It's hilarious, but more importantly… the recipes are delicious.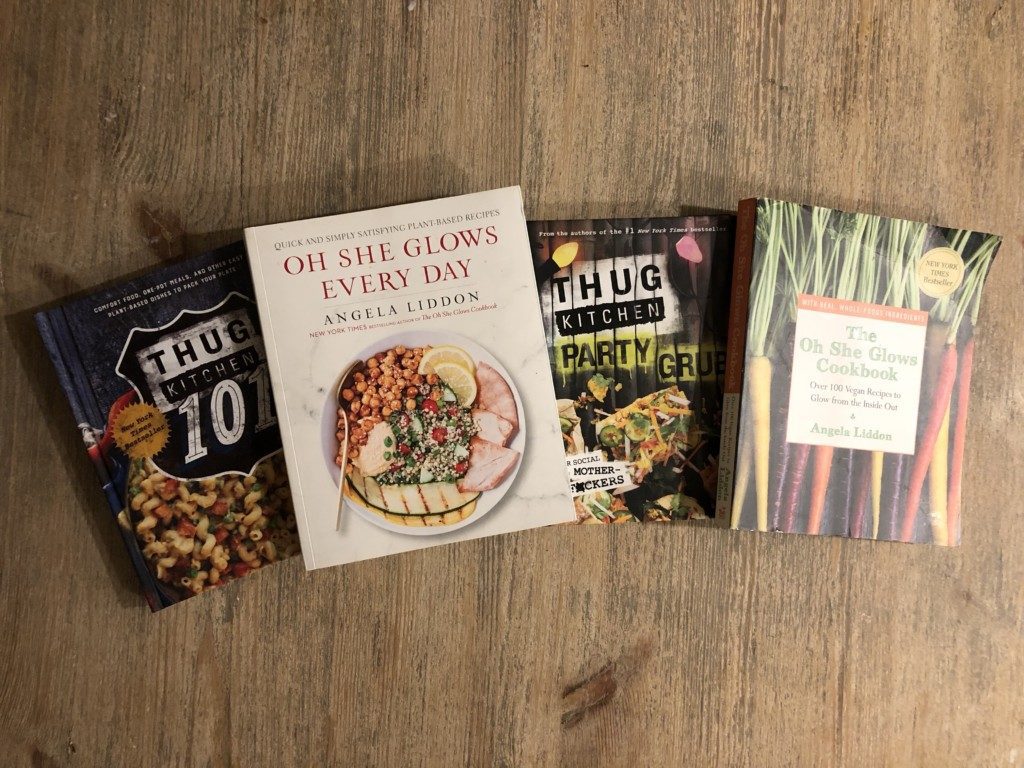 Allow children to sample everything

I became a vegetarian for my own personal reasons 12 years ago, and one of the most difficult things initially was the lack of support from family. My husband and I want our children to make their own healthy dietary decisions and not feel pressured either way! We do not make a big deal about something being vegetarian or not during family meals. We simply serve them a little bit of everything that we eat. I'm sure the questions will surface when they're older, but for now… they do not know the difference and are quickly becoming adventurous eaters.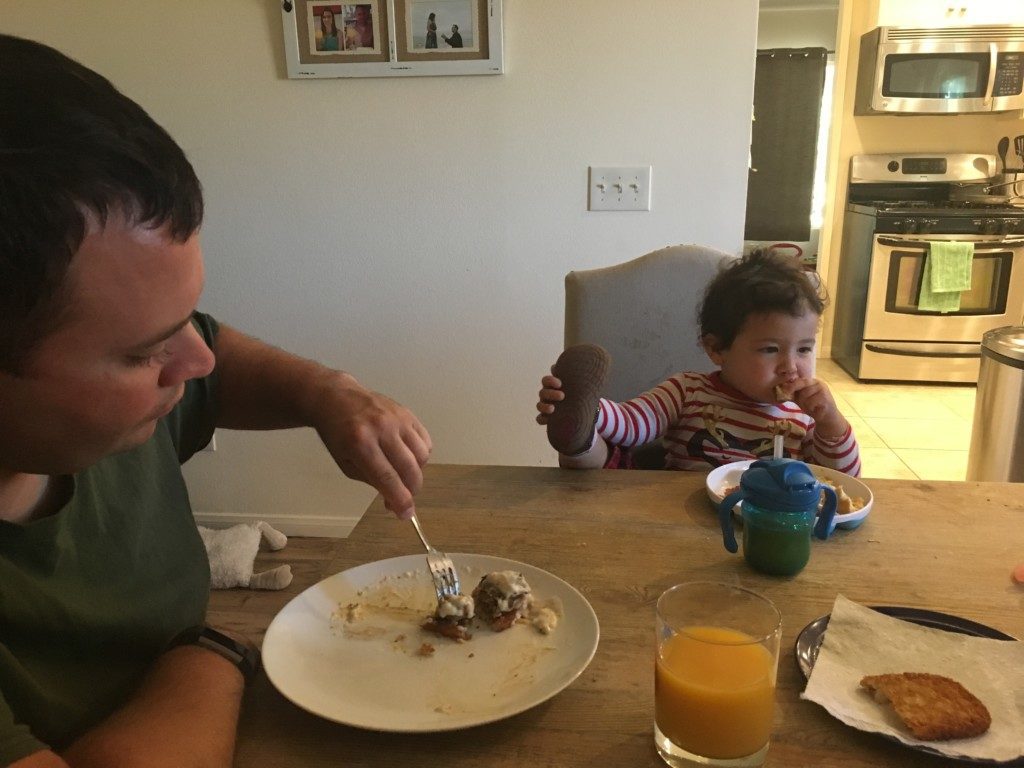 If your family has different dietary preferences like mine, I hope you're able to implement some of these tips to make mealtimes a little easier! Cooking to please everyone does not have to make you feel like you're a short order cook. By simplifying things, and making a few simple substitutions, family dinners can be a lot less stressful. Do you have any other tips or challenges you've encountered? I'd love to hear them!