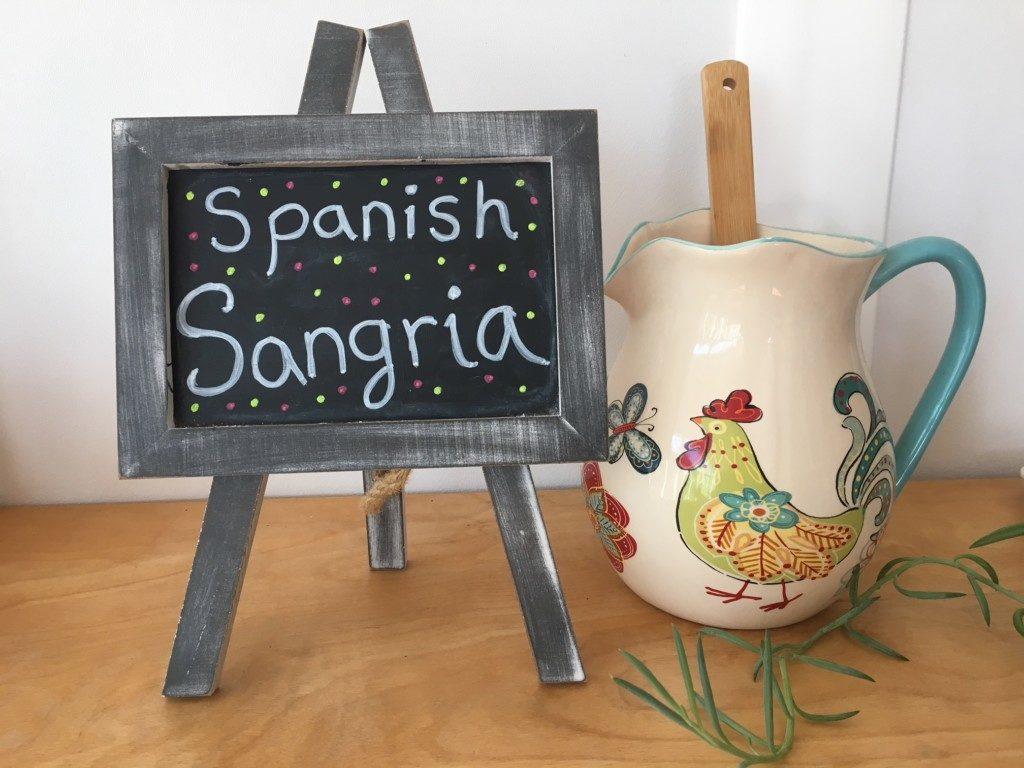 Spanish sangria is one of the easiest drinks to make and you can personalize it depending on if you want it more or less sweet, fruity or strong. I am from Spain so I am very picky with sangria when I order it somewhere.
I think this drink could be perfect for the holidays coming up, it may look like a summer drink but we all drink wine all year around, right?
The perfect wine for making sangria is Spanish wine, such as Garnacha or Tempranillo. You can find them at BevMo between 10-15 $ a bottle, and sometimes cheaper. But it can be good with Merlot or Cabernet too. You can use a big bowl or a large pitcher for it, just remember it needs ice too.
There are so many recipes out there, but I consider the easiest is the best. I wanted to share with you this easy recipe that I am sure you will love.
You have two options: red or white sangria, perfect if you have wine preferences.
RED SANGRIA
Ingredients:
1 liter of red wine of your choice
1 peach
1 apple
2 oranges juiced (it's good with orange juice too)
The peel of 2 lemons
5 tablespoons of sugar
1 cinnamon stick or 2 hints of ground cinnamon
Preparation:
Pour the wine into the bowl or pitcher, add the sugar and stir it up.
Add the orange juice and one or two slices of orange.
Cut the peach and the apple in small pieces and add them to the pitcher.
Put the cinnamon stick or the ground cinnamon and stir all together
Add ice cubes to taste (always optional)
Options:
You can add 1­/4 cups of rum or brandy for a stronger drink. If you want it a bit sparkling you can add 1/2 cups of Sprite or lemon soda to the pitcher, or just add the soda to your glass if you don´t want the whole batch sparkling.
It's going to be delicious either way!
WHITE SANGRIA
Ingredients:
1 liter of white wine
2 cups of peach juice
1 cup of orange juice
½ cup of lemon juice
1 pear
1 green apple
1 yellow apple
5 tablespoons of sugar
½ cup of water
Preparation:
The preparation is the same as the red sangria. Mixing the wine and sugar first, stir and then add the fruit.
Options:
You can add 1/2 cup of brandy and 1/3 cup of white rum if you want it stronger. Don't forget the ice!
TIP: Sangria is going to taste better if you leave it in the fridge for a couple of hours before serving, or even overnight!
ENJOY AND CHEERS!