Summer is finally here, and with it comes those hot summer days. One great way to stay cool and beat the heat is with these refreshing strawberry lemonade popsicles. These popsicles are the perfect summer treat that the entire family will enjoy!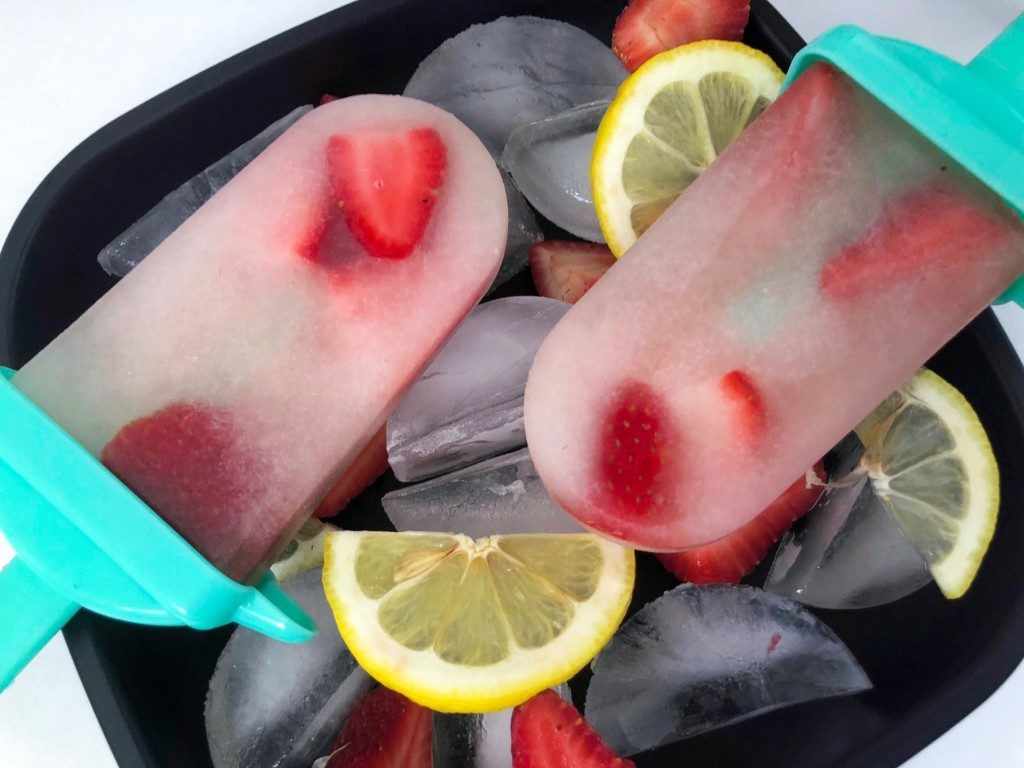 These popsicles are really easy to make and only need a few ingredients! You can also put your own twist on the recipe by adding different fruits and juices. I've added blueberries, raspberries, and even coconut juice to previous batches. You can also add a little bit of vodka for an adult, for a boozy twist to the recipe.
Ingredients:
2-3 cups of lemonade
1 cup of strawberries
Instructions:
Cut the strawberries lengthwise and drop them into the molds. I use about 1 whole strawberry for one popsicle.
Pour the lemonade into the mold and fill just a little below the top.
Place the tops onto the mold and freeze the popsicles for about 5 hours.
Once fully frozen, let sit for a minute or two so it comes out of the mold easily, and enjoy!
What are some of your favorite popsicle recipes for those hot summer days? Leave them in the comments below!