The beautiful weather that we have been getting lately leads me to crave one of my childhood favorites: summer rolls. Some people call it spring rolls, but that is a type of fried eggroll. Summer rolls are not only refreshing and light, but they also make you play with your food. Your kids will have fun getting creative with the ingredients and will be willing to eat the healthy rolls that they made.
I remember my mom laying out all the cooked and uncooked ingredients in the middle of the table, family style. Everyone would make their own roll while enjoying interacting with everyone at the table. My sister and I loved building our rolls with what we wanted in the wraps and called it "Vietnamese burritos."
The wraps are so versatile because you can substitute any and all the ingredients to your liking. Just get creative. This is what I used the last time I made the rolls. I got all of my ingredients at HMart.
Summer roll:
rice paper
rice vermicelli
lettuce
mint leaves
mung bean sprouts
protein (i.e. shrimp, chicken, pork, tofu, fish…)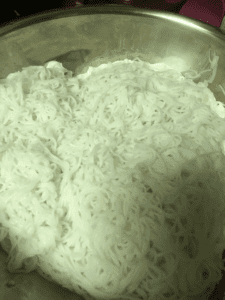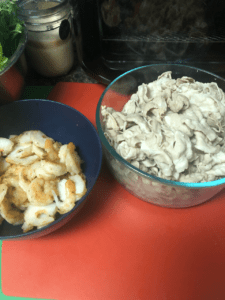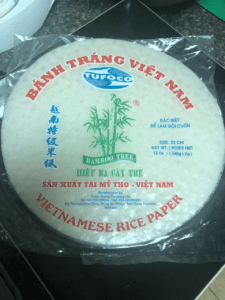 Peanut sauce for dipping:
3/4 cup of peanut butter
1/3 cup of water
3 tablespoons hoisin sauce
some sugar to balance the ingredients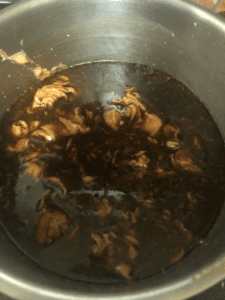 For the sauce, I put all the ingredients in a pot over medium and whisk until bubbling. I don't like the sauce too thick, so I add a bit more water. Sometimes I add a hint of sugar to bring out the sweetness and to cut the saltiness of the peanut butter and hoisin sauce.
Now it's prep time. Cook the protein how you like it and the rice vermicelli noodles according to the package. I wash the greens and set it aside. Lastly are the rice paper wraps.
All you have to do is dip the rice paper in hot water and lay it on a glass dish. It'll be harder to manage if you wait too long as the rice paper gets to sticky to handle. So after you do that, its time to assemble your summer roll! I usually lay down the greens, then rice noodles and bean sprouts and lastly, the shrimp toward one end of the rice paper. I fold over the paper over the ingredients, tuck in the sides, and roll the rest just like when you are making a burrito. Now you are ready to enjoy it with the peanut sauce!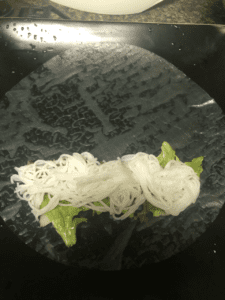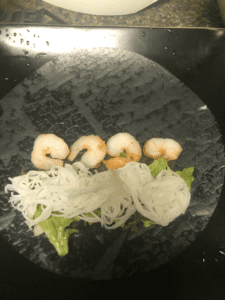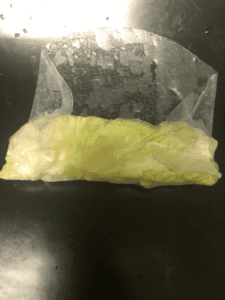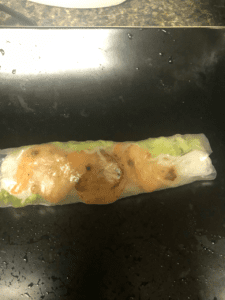 I hope you try it out with your family and have fun with it! You can't go wrong with getting creative with your rolls. How about adding shredded carrots, cucumbers, bell pepper, and the lists goes on. Your kids will not only get to "play" with their food, but will be more willing to eat what they created.