Karly, we are so grateful you decided to share your story with us. Let's start with who you are both personally and professionally. Give us the 30-second elevator speech that you would give when asked to introduce yourself.
I help inspire other moms to go after their dreams despite what is being handed to them. As a single mom of two, I lost my job, went through a divorce and had to sell my home the first week of lockdown. I used my fitness background and childhood passion to create a career that would give me the flexibility to be present with my kids and had a meaningful purpose to help others. That's how Gratitude Ropes was created. To give you a killer workout and serve as a reminder to be thankful for something big or small in your life.
What does "As Strong as the Mother Next to Me" mean to you?

"When we become moms something changes inside of us that gives us a fierce power. Nothing will stand in the way of a mom and her children."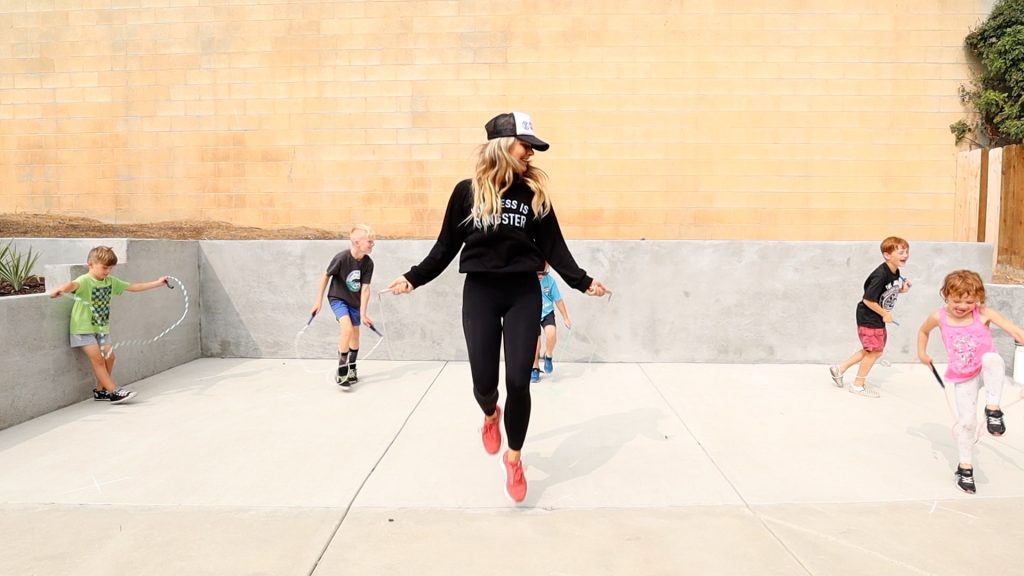 Tell us about yourself as a mother and business woman. Being a mother is my top priority. With that in mind, I knew I needed to create a career that would let me be both a business woman and mother to my two boys. What I didn't realize is how much my boys would help my business. Having them in my workout videos, jumping rope and helping me box up and ship out our jump ropes has inspired so many families to jump rope together, especially during these challenging times when we're all home together.
How important is it to you to surround yourself with other moms both professionally and personally? I wouldn't be where I'm at if it wasn't for my mama friends and all their support. Both when I was a stay-at-home mom and now a business mom.
I started jumping rope again as a way to stay fit around the house after my second son. That inspired me to start posting jump rope workouts and tutorials to help others. Now I teach workouts online and launched my own line of jump ropes, called Gratitude Ropes.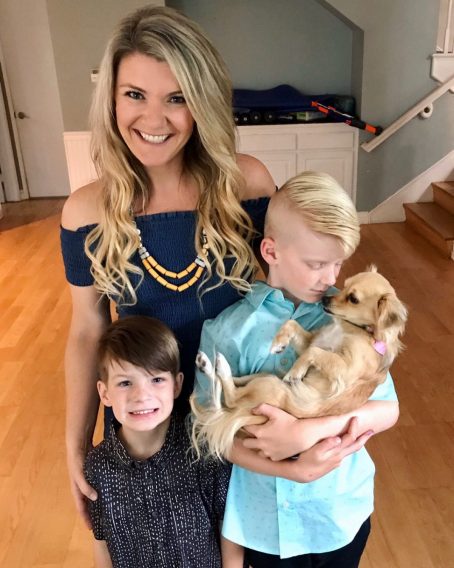 What challenges do you face as a mother and a business person? Finding a balance of work and being a mom is always a struggle. Knowing that and accepting that some days will just be more balanced than others. Nobody is perfect and it's healthy for our kids to see that.
What piece of advice would you give another mom who is struggling with balancing work/home life? or thinking about starting her own business? Go easy on yourself. We often try to be perfect at everything and we don't need to be. Just start NOW and build. There will never be a perfect time and that's how we learn the lessons we need to. Pieces will start to fall into place. Go for it!
What are some of your favorite resources for business that have saved you time?? Mind Share with JJ Virgin, Sunny Lenarduzzi for YouTube Marketing, AFFA for workouts and instructions.
Tell us about a challenging time in your business and how you overcame it? I started my business during the first month of lockdown when I lost my job, was going through a divorce, had to sell my house and find a new home for my boys and I. I was forced to use the pain as my power and launch Gratitude Ropes.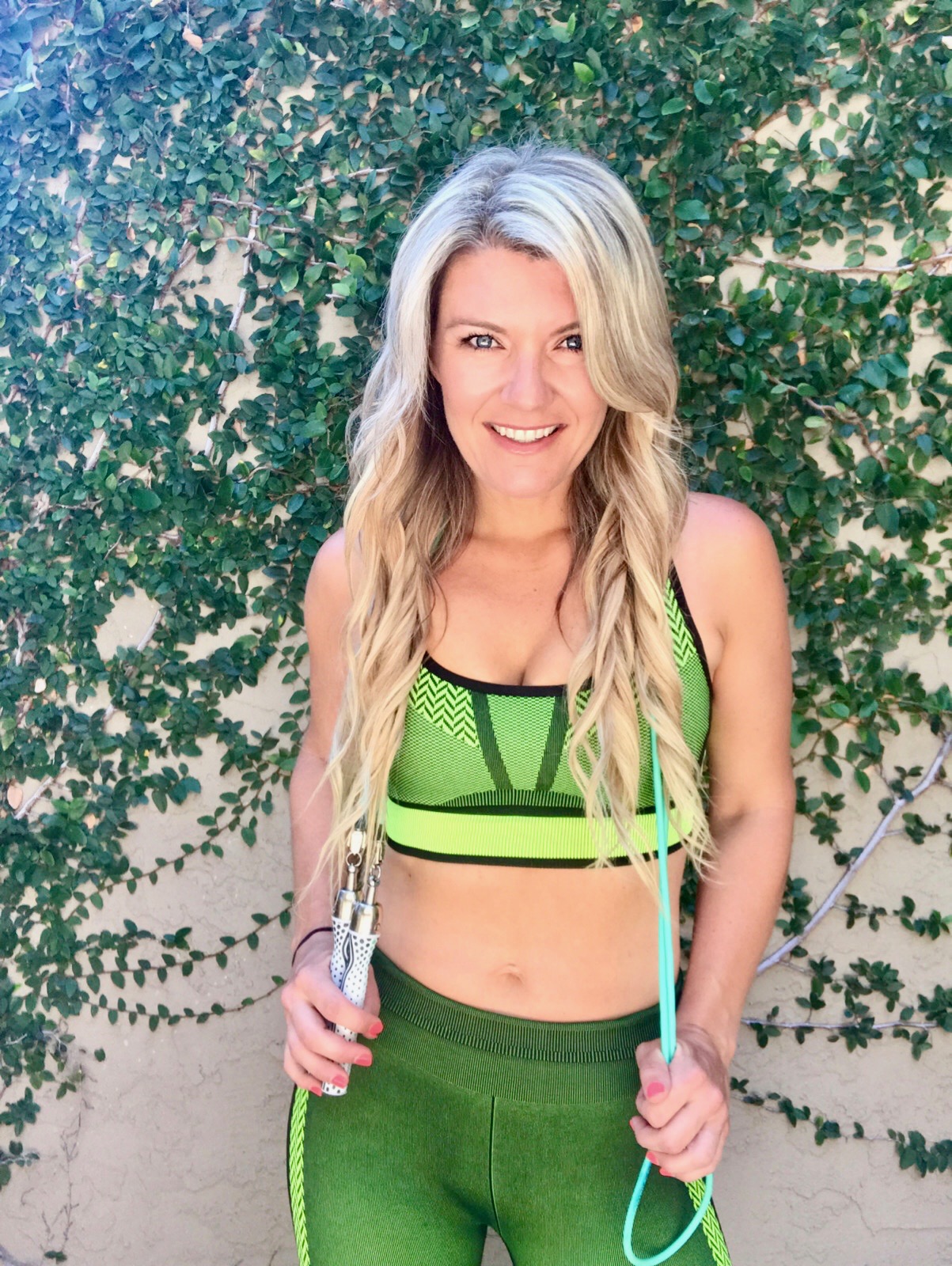 How did you build your community of moms around you and how have they impacted your life personally and professionally? It started when I was pregnant with my first. I needed support and reached out through online groups and went to meet-ups. That was the start of bonding on a deep level with other like-minded moms.
Would you like to offer anything to our readers? I'd love to give the gift of gratitude and offer 10% off on my Gratitude Jump Ropes with promo code "MomStrong".
Anything else you would like us to know? It's the small things that add up and can carry you through those hard times. When we can take a moment and appreciate the tiny wins around us, that's when our world starts to change. Start with Gratitude…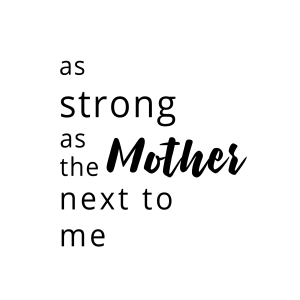 "As Strong as the Mother Next to Me" was built on the principle and belief that with the right community and sisterhood you can move mountains. Founder Niki Jones is a single mother and entrepreneur who understands that leaning on her circle doesn't make her weak; it makes her unstoppable.
Research supports that by doing good or paying it forward, in ways big or small, not only feels good, but also does us good.
MOTHERHOOD IS HARD ENOUGH. San Diego Moms wants to provide an experience and community that is inclusive, uplifting and supportive to ALL moms. By empowering and lifting each other up, we become better women, partners, leaders, and friends.
At this time I would like to ask you to MOMinate two moms and tell us why they are the Strong Mother Next to You . . .

Stephanie Congdon

"We're here to do big things, never stop believing."
Alisha Randel
"You can and will create your own reality."