Five, four, three, two one… Happy New Year!!!!
It's New Year's Eve and I'm snuggly in my pjs and slippers. Seated on the sofa, I cuddle with my four little children while watching the ball drop in New York City.
There goes 2020, I think. That was one wild ride. Good riddance. Onward.
NEW YEAR, NEW RESOURCES
It's a new year, mamas, and with it comes new dreams, new habits, and new beginnings. If you're like me, I am looking forward to gathering new resources for accomplishing all this goodness!
I'm an educator of 20 years who has taught public, private school, and after-school programs and created curriculum and training of trainer courses. I've taught children ages 3 – 18 in various stages and subject matters. In all of that, if there is one thing I've learned, it's how to build a flexible toolkit of educational resources so that no matter what comes our way, learning never comes to a halt.
Also, I've learned that resiliency means not being dependent on a school system to provide the education my kids need. My husband and I see ourselves as the CEOs of our children's education, and it's our job to pull together the resources they need to succeed.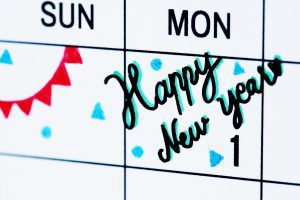 OUT WITH THE OLD, IN WITH THE NEW
Sometimes it takes a new year to open our eyes to the possibilities of doing things differently. If you are tired of dealing with your children's workbooks and worksheets, fighting the teacher about grades and projects, and trying to keep up with the state standards, why not forget traditional schooling (in person or distance learning), and try REAL online learning?
I don't mean distance learning, I mean ONLINE learning.
If your child has an iPad or tablet, you can access online learning for a very affordable price (top ideas listed below), and build an education that is much less stressful. It's 2021, and gone are the days of outdated worksheets, and everything depending on paper and pencil. Kids are now learning from colorful, animated, fully-designed programs that have the national standards, tracking, testing, rewards, and incentives all built-in. Isn't AI wonderful!?
My family travels continuously from one country to the next, and we work and school as we go along. That means that school supplies for my preschooler, first grader, third-grader, and fifth-grader include: iPad, Apple Pencil, Instrument, Sketchbook / Journal, and a small art pack. Nope, we don't bring any curriculum, workbooks, or any actual books. Surprised?
The educational resources are all there on the iPad. And you guys, it's SO easy for me as the mom and teacher. I prepare nothing, yet my kids are getting a brilliant education.
I'm always being asked how, how, how is this possible? I've made this post to share with you the tools I use so you can consider making the leap into SUPER EASY online learning together with us! I am not an affiliate with these companies, I just love them and after years of research, genuinely feel they are the best in the market. Hopefully, this list is helpful to you as you explore your options.
BEST ONLINE LEARNING APPS BY SUBJECT
LEARNING ENGLISH ONLINE (Reading, Phonics, Grammar, Comprehension)
Reading Eggs for Preschool – First Grade & Reading Eggspress for First Grade – 6th Grade
Price: $69 / year with access for up to four children on one account. Includes Math Seeds (see below)
I cannot say enough good things about this company. They have made it SO fun for kids to learn and it's worked perfectly for all four of my children, who have used this as their core English curriculum from kindergarten through middle school.
My kids use the Reading Eggs app on their iPads, though it is also available on Android. They do one lesson per day, which is entirely self-directed, meaning I don't have to teach a thing! The lesson takes them about 30 minutes.

LEARNING MATH ONLINE
Math Seeds for Preschool – Third Grade
Price: $69 / year with access for up to four children on one account. Includes Reading Eggs (see above)
It's the same company as Reading Eggs and they are incredible. They have given my children a firm math foundation with no tears, no frustration, only happiness, and fun!
App? Yes! My kids use the Math Seeds app on their iPads and do one math lesson per day, which includes a lesson and 12 supporting activities. They are doing it by touch on the iPad, and it is entirely self-directed, meaning I don't have to teach a thing. It takes them about 30 minutes.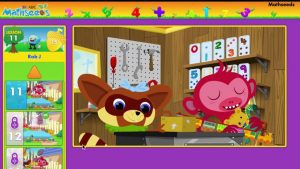 Dreambox Learning for Third Grade and up
Price: $99 / year with access for up to four children on one account
Dreambox Learning is for the older kiddos, and it's a lesson and 5 activities a day to support that, which is just perfect for my fifth grader. Also gamified and rewards and assessments built-in, which we love!
App? Yes. My daughter uses the Dreambox Learning app on her iPad and does her five activities a day which takes her about 20 minutes. Also, they can access it on a desktop browser.
LEARNING SCIENCE & SOCIAL STUDIES ONLINE
Brain Pop Jr for ages Kindergarten – Second Grade and Brain Pop for Third Grade and up
Price: $220 per year, includes three child profiles on one account
These are fun five-minute animated videos across all subjects, and they are so well done! They pack a serious amount of learning in a bite-size time frame. We sometimes let the kids explore a subject like science or social studies on BrainPop and do the quizzes, or we do a lesson together on Apple TV as a group. A video + quiz + discussion takes about 15 minutes, again with ZERO prep from me!
App? Yes! We use the BrainPop apps on iPad and on Apple TV. Also available on Android and the web.

LEARNING LANGUAGES ONLINE
Rosetta Stone for ages 5 and up
$199 lifetime subscription (access full courses in over 20 languages), includes three child profiles on one account.
This is full immersion language learning and all picture-based. It uses voice recognition to access verbal pronunciation and adjusts accordingly. Again, loving the AI! My kids are taking French, Greek, and German at the moment and they love Rosetta Stone. They do about one unit per month, which takes about 20 minutes per day. Learning world languages is just as important as learning English and all of this learning is supported and inspired by our travels.
App? Yes! We use the Rosetta Stone app on iPads.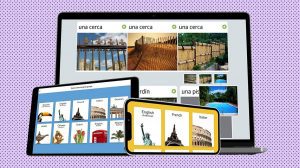 Gus on the Go for ages three and up
Price: $3.99 per language, and can be loaded onto multiple devices on the same account
Gus on the Go is a collection of language apps and they are so fun for younger learners especially. My four-year-old and ten-year-old both enjoy them, though! Each app has 10 interactive lessons, engaging vocabulary reviews, and delightful games to help teach a language. And they have 30 different language apps and stories apps to go with them.
App? Yes! We use the French, Greek, German versions of Gus on the Go apps on iPad and phone, and my kids have learned so much from them.

LEARNING MUSICAL INSTRUMENTS ONLINE
Learning with Ricardo for personal music lessons ages 4 and up
Price: $45 / per half hour private lesson
Ricardo is a San Diego-based music teacher with a knock-out resume of musical experience. He teaches entirely on Zoom, and works with families to curate a music learning plan according to a family's particular interests. Ricardo teaches Music Production / Music Technology, Songwriting, Music Theory, Guitar, Bass, Violin, Alto Saxophone, Piano, Drums, and Ukulele, so there is something for everyone! Our kids take violin, piano, and ukulele from him.
APP? Yes! WE use the free Zoom app for music lessons with Ricardo.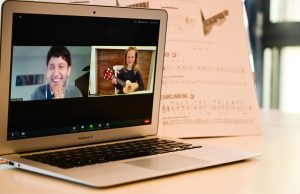 LEARNING HOBBIES & SPECIAL INTERESTS ONLINE
Outschool for ages 3 and up
Price: $5 – $30 / per class per child
Outschool is a marketplace of online classes for kids led by teachers all over the world. They are small group-based, usually about 5 – 10 kids in a class. Kids can search for practically anything they are interested in and find a class to take. Our kids take gymnastics, dance, and art classes on Outschool, along with a few special science classes. We give each child a budget of $40 per month to choose their Outschool classes, and it's up to them what they want to focus on each month, letting them pursue various interests and passions.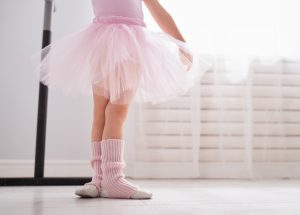 Adventure Clubs for ages 4 – 10
Price: $10 per family per adventure
Online adventures are created for kids and their families to take together (parents and siblings can all get involved for one flat price. Adventure Clubs specifically focuses on adventures in STEM, The Arts, Conservation, and World Cultures. They are different than Outschool classes because adventures are offered in context rather than in a classroom environment. So an adventure about a coral reef will be with a scientist on the reef, or an adventure about theater will be with a stage producer in Carnegie Hall, all live on Zoom and all with families with kids. We have a monthly budget of $50 per month to spend on adventures, which we enjoy together.

READING BOOKS ONLINE
I know, it sounds like everything is on iPads, and thank goodness, it is! Hello, freedom from clutter, freedom from planning, papers, tracking, grading.
The kids spend about two hours a day on iPads completing work in World Languages, STEM, and Arts & Humanities from the above programs, typically an hour in the morning, and an hour later in the afternoon. They have the rest of the day free for play and exploration, museums, outings, and adventures. We are traveling, so that usually means we are exploring museums, World Heritage Sites, parks, beaches, rainforests, or other cool places.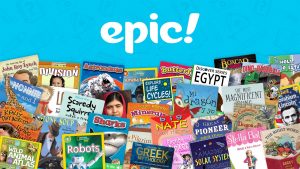 In the evenings, the kids do their instrument practice using the vast amount of sheet music on our family's online digital library Scribd ($8.99 / month for a family account which can go onto all devices), and then settle to read in bed from their online library of 45,000 kid's books on Epic Books ($7.99 / month for a family account, which includes up to four kids profile accounts).
Did I mention that I LOVE online learning? Where else can I get 45,000 kids' books in an instant and have reports emailed to me every day with what my kids are reading and for how long? I mean, c'mon!?
HAPPY LEARNING IN 2021
It might be that your family is ready to make the leap into true online learning, pulling together resources like this and imagining the new freedom it could bring you. Happy New Year, and happy learning!