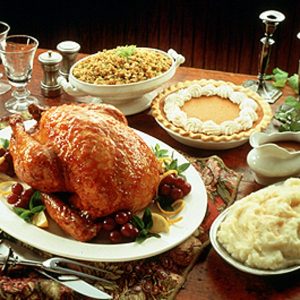 Thanksgiving is one week away and if you are the one hosting your friends, family, or maybe just cooking for your immediate family the stress of money may be on the back of your mind. While we all want to celebrate and host a feast, money needs to stay top of mind as we head into the holidays.
Trust me, I am right there with you. I love the holidays and want to make a delicious traditional dinner, but I must stick to a budget.
Short on time and working on a budget?
You won't find better prices than at Smart & Final, plus they literally have EVERYTHING, so get ready to save time and money with just one trip to Smart & Final for all your holiday shopping needs.
Their club size options are budget-friendly and keep your kitchen stocked with what you need: Smart & Final stores offer individual and club size products – perfect for families of any size! Plus, they have two of their own brands to help you save money without compromising quality. First Street brand offers a wide variety of products that are of amazing quality. Sun Harvest products are certified organic and made without the use of harmful chemicals and are reasonably priced. We would call that a win-win?!
Smart & Final also has farm-fresh produce, fresh meat, frozen foods, dairy, deli, grocery basics, wine, and bakery items. It is a one-trip option where you can get everything that you need.
Thanksgiving Recipes
When it comes to Thanksgiving, I stick to traditional foods like turkey, stuffing, mashed potatoes, sweet potatoes, green beans, salad, and then the desserts – lots of pumpkin pies. Smart & Final has incredible recipes to look through for inspiration! Check them out here.
Learn more about making Smart & Final your one-stop shop for the holidays! Don't have time to go to the store? No worries, Smart & Final can get your Thanksgiving essentials delivered to your door in just two hours or less! Smart & Final is celebrating 150 years in business this year! Check out their full historical timeline here.
We would love to hear more about how you save at Smart & Final, please share with us in the comments.