This year, Mother's Day might look a little different at home, but that doesn't mean you can't make it a memorable one. Celebrating Mom usually comes with lots of commercialized pressures to purchase flowers and sweet treats, or indulge in elaborate brunches at your local eateries and so on and so forth.
In case you need a little spark of insight, here are a few ideas to make the moms in your home feel the most loved on Mother's Day.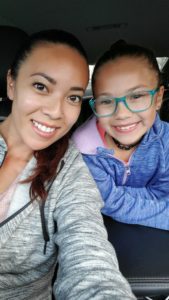 Breakfast in Bed
This happens to be one of the best parts of the day in my household. I like to wake up to caffeine overflowing the biggest cup we own accompanied by a plate of home-cooked yumminess. The smiling faces who deliver to the bedside are a good perk too. Easy things to make for the kiddos old enough to reach the stove and appliances include scrambled eggs, toast, cereal, yogurt, fruit, even pre-packaged granola bars and a cup of OJ will go far for any sleepy mama.
Draw Her a Bubble Bath
Fill the tub, don't skimp on the bubbles or bath salts! Find a relaxing playlist or push play on her favorite jams. Not sure about the music? That's ok, leave her a stack of books or set the tablet up with movie streaming. Light a candle in a safe space, make sure her fluffy robe (or let's be honest here, sweats, are ready for her when she's done pruning, and then leave her be. Warm, sudsy water is a nice reset. She will appreciate the moment to herself.
Picnic in the Yard
If the forecast is predicting decent weather for the day, take the meals outdoors. Surprise that amazing Mom with a picnic. Charcuterie boards are easy enough to put together with things you may already have in the cabinets and fridge. Crackers, string cheese, raw veggies, fruit cups, cookies, salami, or other sliced deli meats, pretzels, and dips are all a welcome spread. Sandwiches and chips are a great idea too. Lay out towels to sit on if you don't have chairs, don't forget the sunscreen and sunglasses, and enjoy being outdoors.
Family Dinner
Make her a nice dinner at home. Ask Mom what she would like to have, and make sure you have all the ingredients. Set the table, light a candle, bust out the old tablecloths, and don't let her lift a finger. Eat together as a family. Believe it or not, moms like it when you share mealtimes together. And don't forget to let her skip the cleanup!
Pamper Her!
Super easy to pamper moms. This one requires only 2 ingredients: lotion and mom. Let her sit in the comfiest chair in the house, use the lotion to rub her hands, arms, legs, feet. If you want to give her the deluxe treatment, offer to paint her nails (this includes fingers and toes) bring her a beverage and a snack. Give her control of the remote and enjoy the mini spa moment together.
Just say "Thanks"
Seriously, this is the best. She does a lot for you, for the household, for anyone other than herself. Show her you see that. Tell her she is amazing. Saying thank you is just that simple. She would love to hear it. Get creative and hand make her a card. Write it in. Draw it. She is going to love it.
Can't celebrate in person?
Many of us will be spending this Mother's Day without getting to see our moms in person, but that doesn't mean you can't make them feel special, virtually. Call her on the phone multiple times that day. Send her pictures. Go live with a video call. She just wants to hear from you, in any form. Send her a card in the mail, Amazon her a gift straight to her door. Give that special lady a shoutout on social media. The options are bountiful.
To all you amazing women out there who are raising the next generation of warriors, enjoy the heck out of this Mother's Day. Soak in all the love and appreciation. Happy YOU Day!