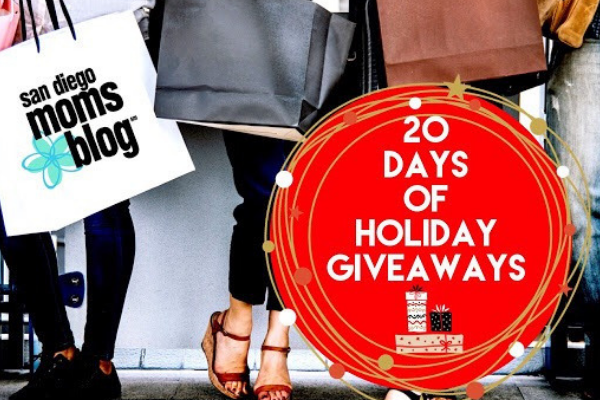 Launching December 1st, the San Diego Moms Blog is hosting a 20 Days of Holiday Giveaways promotion on Instagram. If you have a product or service that you would like to create brand and/or product awareness for, this opportunity is for you!
To participate there is a small admin fee, plus the cost of your donated item. By participating your company will be listed in a sponsored blog post on the San Diego Moms Blog in our pre & post promotion recaps, a static post/image on Instagram and included in 3-5 stories on the day of the giveaway. Our goal is to provide our followers with a giveaway valued at $250 dollars per day–so depending on the evaluation of your donated item, up to two additional businesses could be featured with your giveaway as a combination post. Each business will receive a full image post. (Logo, photo and any other information you would like provided will be included.) This is a total value of $450 for just $50.
Please fill out the form below if you are interested in participating. Deadline to participate is 11/28.