My husband and I met on 2/13, so we've always done an anniversary/Valentine date and then made Valentine's Day about the kiddos. They, of course, love it. It's the perfect bridge between Christmas and Easter, giving them something to look forward to that doesn't seem so far away.

This year, my littlest one decided she wanted to do some Valentine's Day decorating. I only ever decorate for Halloween and Christmas, but with nowhere to go and not a whole lot to do, I figured now is the perfect time to start a new tradition.
Valentine's Day Decorating
And I'm so glad I did! We took a trip down to Dollar Tree, and for less than $20, we decked out the house for the holiday.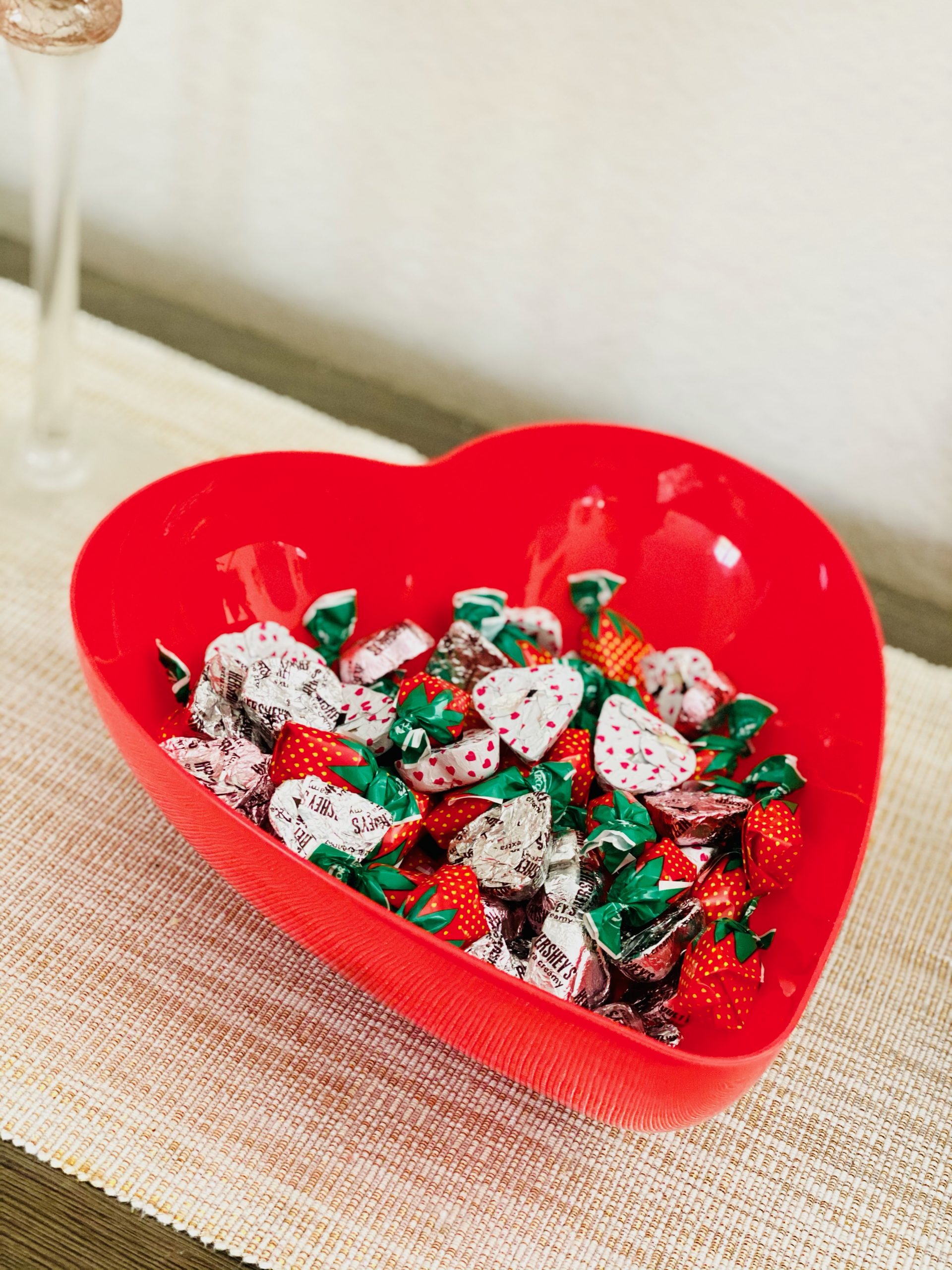 This candy dish is shaped like a heart and is pretty deep so it holds a lot of goodies. It's also plastic, so no worries about it breaking. We picked up this and 3 bags of heart-shaped candies, and it makes such a cute – and delicious – little decoration.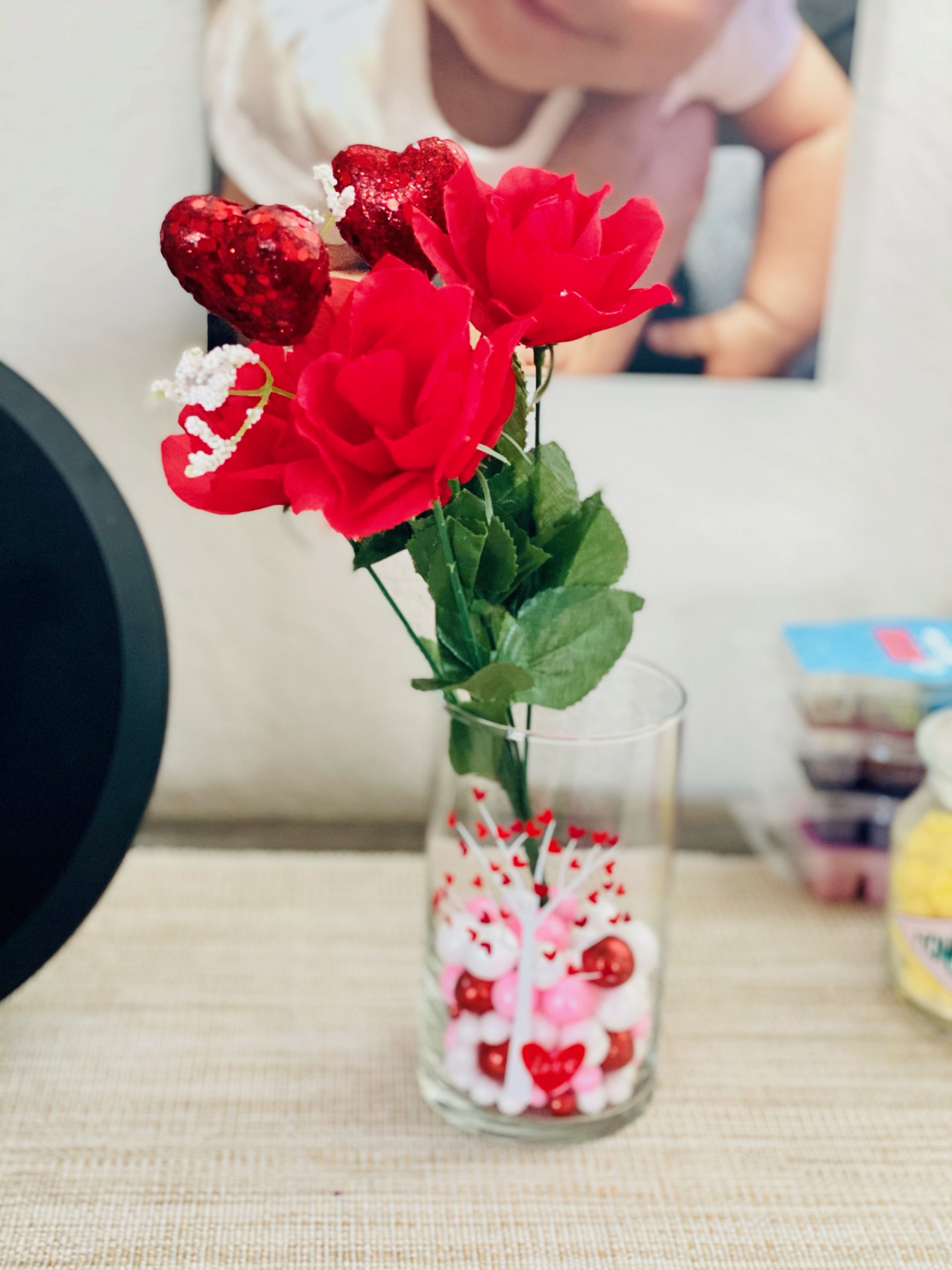 Aria wanted roses, so we snagged a small bunch with little foam hearts (with glitter, of course), some foam balls, and a cute valentine vase. Not the fanciest arrangement, but it's cute and festive and made her feel like an interior decorator putting it together.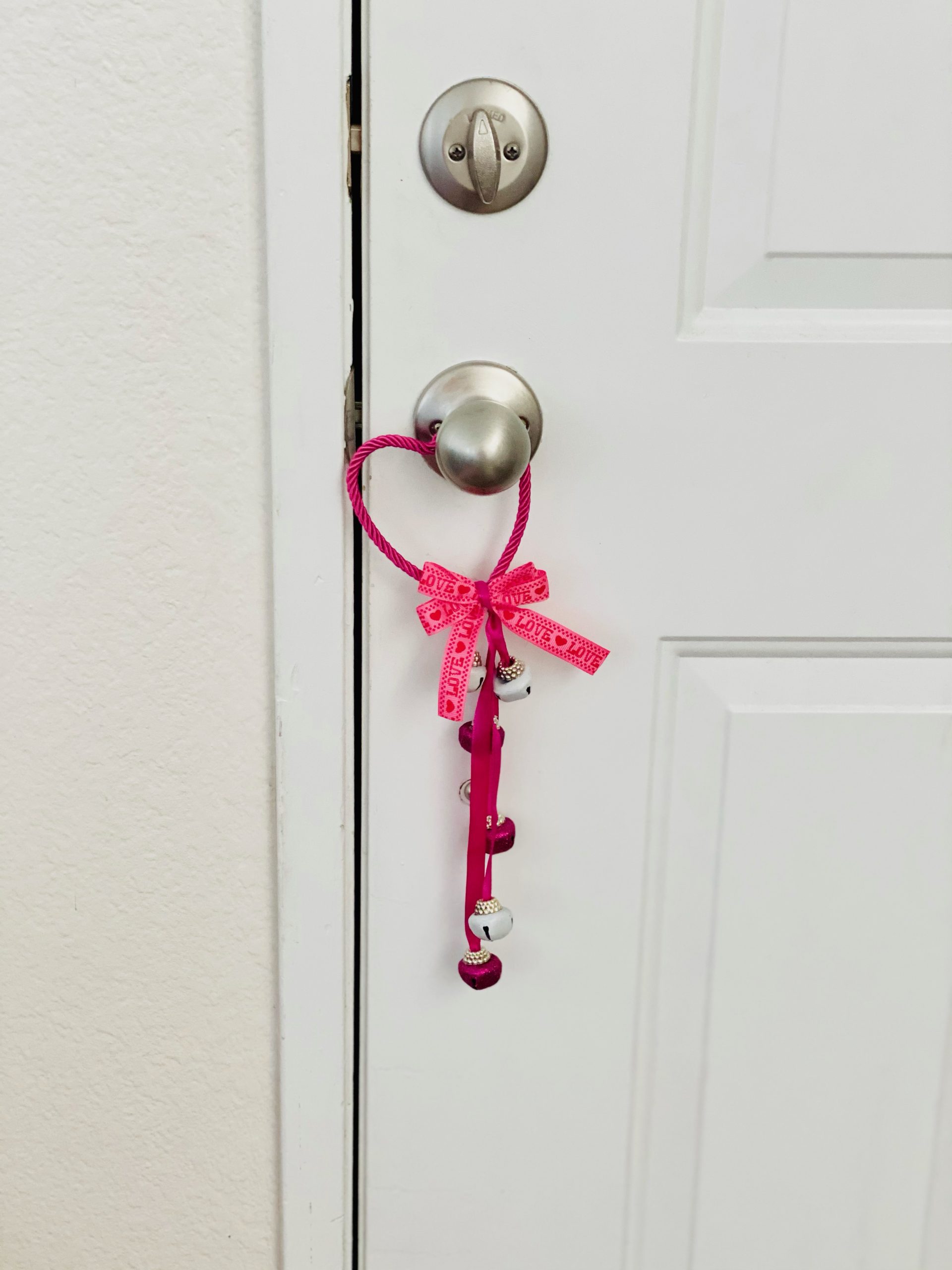 One of my kids' favorite Christmas decorations is the jingle bells I hang from our front door. So I was so excited to see this cute door hanger at the store! It doesn't hang straight, but it's super cute, and even my teenager like the tinkle of the bells throughout the day.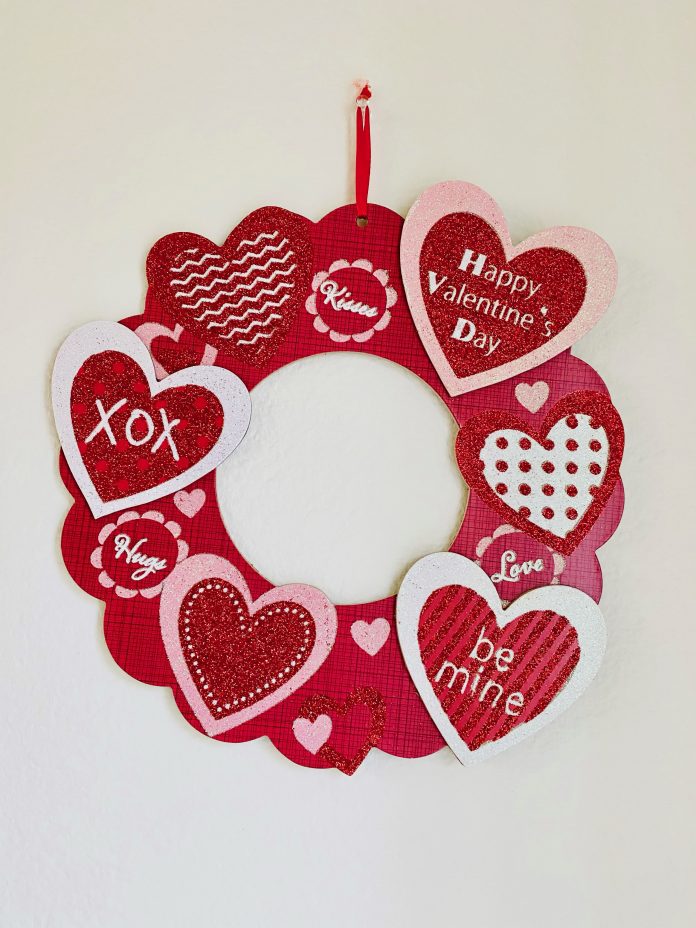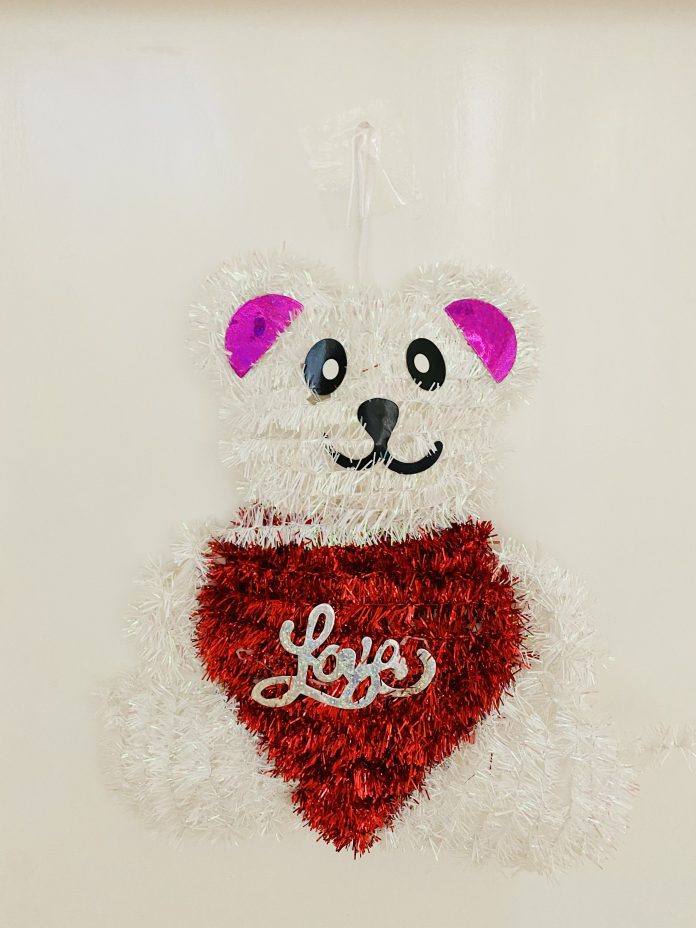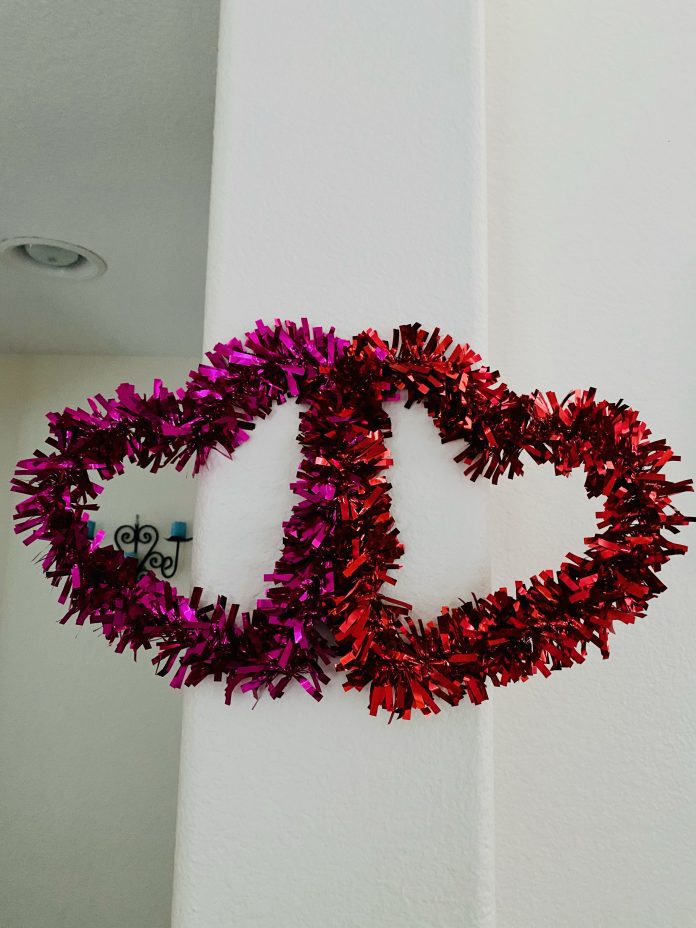 There are tons of adorable wall decorations at any Dollar Tree or 99 Cent store, and they all are perfect for a quick and easy sprucing up of a space. We chose a handful and spread them out around the downstairs rooms. We picked a few different styles with all different themes to have a bit of variety.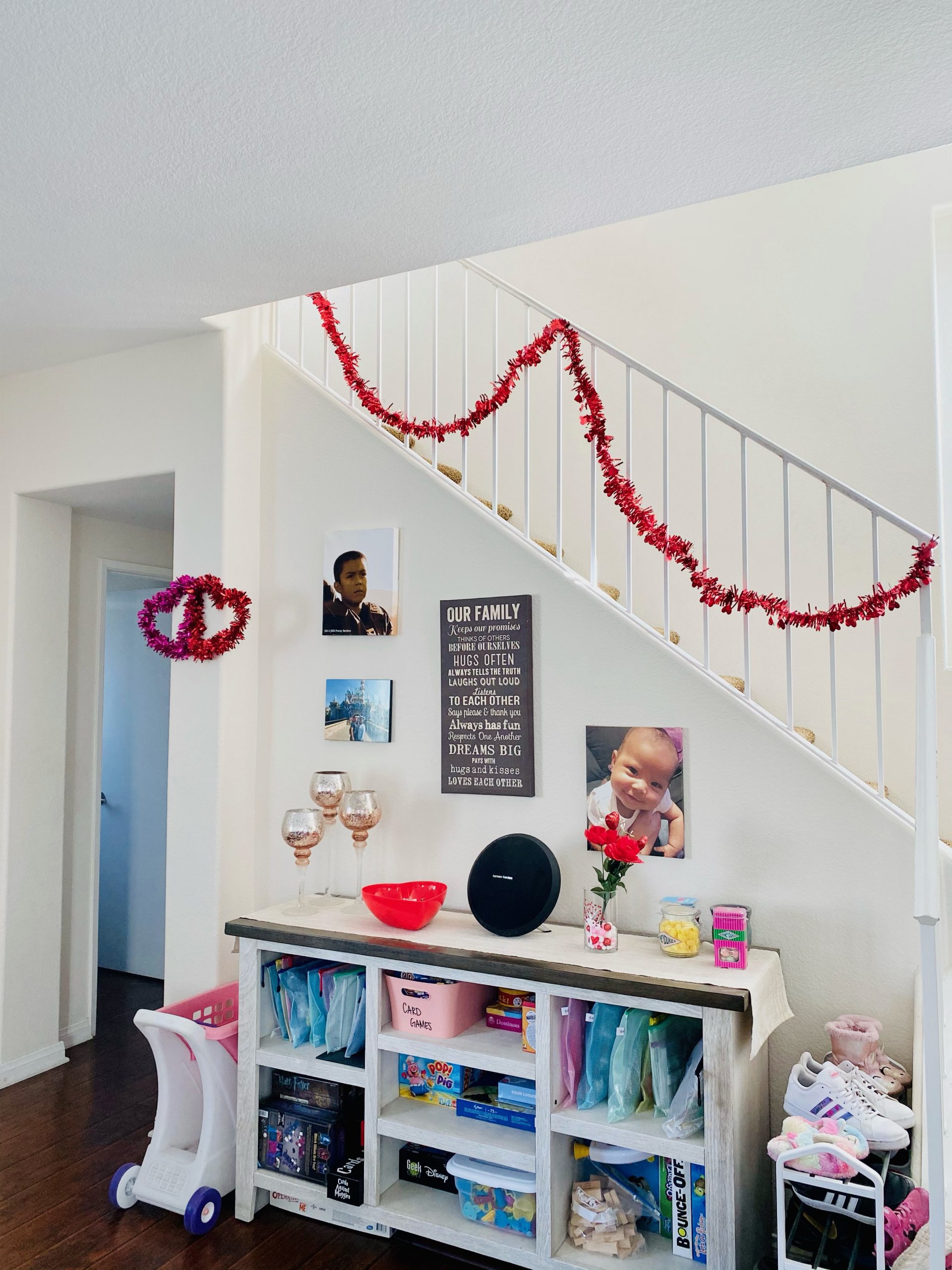 My favorite Christmas decoration is the lighted garland we drape on the banister of the stairs…and I have to say that this little red hearts one is pretty cute. It's a simple thing that makes a big impact. It's pretty flimsy and isn't likely to make it to a second Valentine's Day, but it was only $1 and it most definitely served its purpose for this year.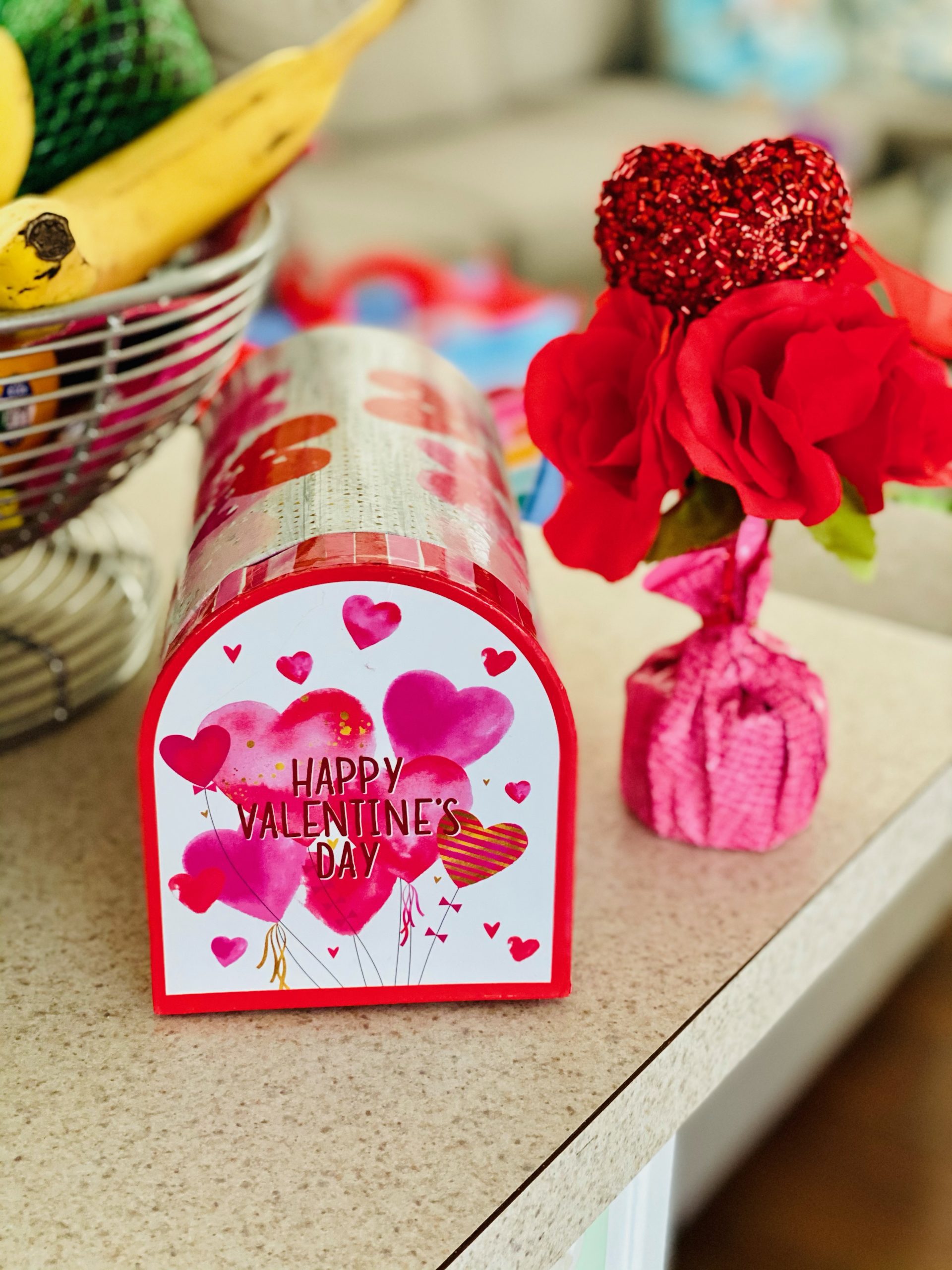 Lastly, my favorite find were these little mailboxes. They're cardboard, so not super durable, but they work just fine. Each day, I will drop a little note, or a couple pieces of candy, or a post-it with an activity for my kids to check each morning until Valentine's Day. The candy is, admittedly, mostly leftover from Halloween or their Christmas stockings, so no cost there. The love notes are certainly free. And the activities are the normal things we'd do anyway – have a picnic, bake cookies, grab some froyo – and they're not extravagant, so cost is minimal there too.
But the effect is enormous. It's only been two days and they've shared 2 bite-size snickers and a fun-size m&ms and had a driveway picnic, but they are already obsessed with the valentine mailbox. Definitely one of the best dollars I've ever spent!
I have to say that my little girl had a fantastic idea to decorate for Valentine's Day. It was a little thing that had a big impact and has us all feeling really festive and lovey-dovey.
Do you decorate for Valentine's Day? Got any tips for me or our readers? Please share below! This is definitely becoming an annual thing and I'd love some more ideas!
Explore more blog posts on our website here.