There may not be the usual fireworks displays and public outdoor events for this year's Fourth of July, but that doesn't mean you can't celebrate at home in your own way. For a few celebration ideas, read below and keep the fun going from your own home.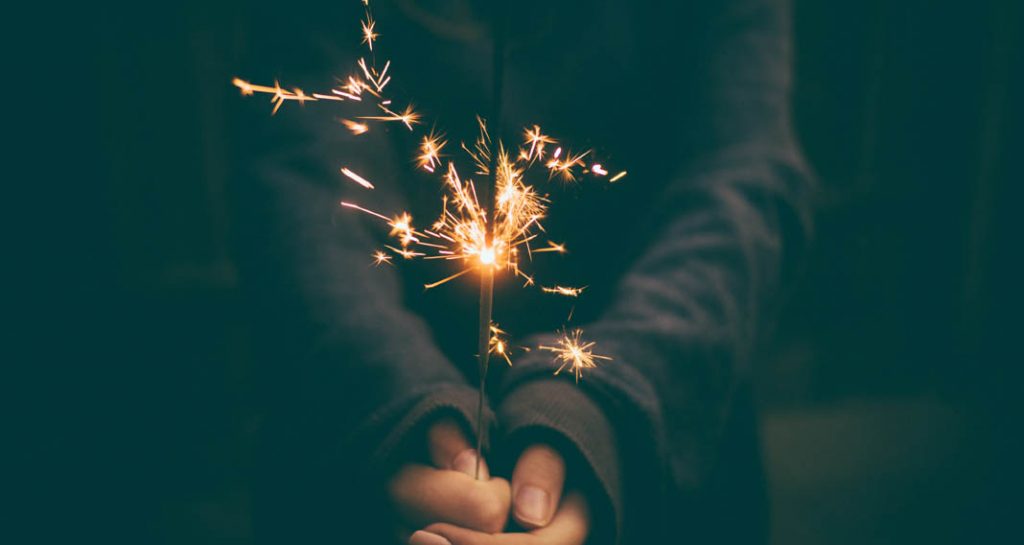 Sparklers & Decorations
Fire safety is an important topic to accompany this Fourth of July holiday. Teach the little ones how to be prepared and stay safe if you are using fireworks or lighting anything with a flame. Show them where the fire extinguishers are in your home and where the garden hose is located around your house or building.
If you're able to find sparklers, they are fun short bursts of photo-worthy entertainment for all ages. Keep a cup of water handy to soak the used sticks in after use. And try to keep them far enough away from flammable clothing and hair. This kind of fun also comes with safety instructions, but all the best fun does!
Decorate your windows with drawings of fireworks or cut out papers. Craft your American flags and hang them up. You can use papers, glue sticks, finger paints and handprints. Pinterest has a ton of DIY projects you can easily do at home to decorate for the Fourth of July.
Fourth of July Backyard BBQ
Hamburgers, hot dogs, and all the fixings. A summertime barbeque is a must! You can find inexpensive red, white, and blue table décor at your local dollar store. Or you can go big and splurge on reusable setups for years to come from your favorite big box stores. Don't forget the sunscreen if you're spending your afternoon outdoors. Fill up an inflatable pool and turn on some tunes. Instant family party for the summer holiday.
Neighborhood Block Party
Social distancing is still in effect, but that doesn't mean you can't say hello and stand on the sidewalks or your porches to holler at your neighbors. This can work for driveways, apartment or townhome balconies, front door courtyards, etc. Prepare your own meals, keep your distance, and the doors open. Conversations may be a little louder to reach the distance, but that could be part of the fun. Decorate your outdoor space or the windows that are visible to your neighbors and show your spirit for America.
Bonus points if your neighbors are extra cool: have a water balloon war! Or squirt guns and hoses. Any water play is perfect for a hot day. Build your driveway bunkers and let the water fun fly!
Fourth of July Virtual Firework Shows
Technology is on our side for this idea. You can find many fireworks shows from the past online! Gather around the screen, pull it up on your bigger TV's, crank the surround sound and let those colors light up your living room. Although the real thing is always preferred, the virtual kind may spare the skittish pets from hiding under beds and escaping fences this year.
However you choose to celebrate the Fourth of July this year, please be safe and more importantly, have fun!