The holiday season is officially here, parties and events are in full swing, and it's that time of year to step out in style with a bold, beautiful, or even fun look. Whether you're planning to attend a Christmas or New Years party, work event, church event or even your kids school Christmas performance, here are a few easy tips to help make your look merry and bright.
Prep your skin: Exfoliate regularly during the cold, dry months. Using a hydrating or moisturizing mask does wonders as well as using a moisturizer twice a day. A healthy, glowing complexion is always in—no matter the season, so fake radiant skin by spiking your usual foundation with a few drops of dewy illuminator or moisturizer.
Eyes: This season is all about sparkle, so you will see a lot of shimmer, metallics and glitters in shades of silver, copper, peach, deep blues, gunmetal, red and champagne. When wearing these textures and colors, go easy on the eyes by starting with a light application and building from there based on the intensity you're going for. For a subtle effect (as subtle as glitter can be anyway) consider your complexion; silver shimmer is best on fair skin, gold on olive skin and bronze on dark skin. If applying glitter shadow, always use a glitter primer to prevent shadow fallout. If you're more of a matte gal, this season has some stunning matte eyeshadow shades and you can always trace over the lash line with a coat of glitter eyeliner to still achieve a fun and sparkly effect. Adding a pop of glitter or shimmer to your liner or eye shadow is a perfect way to add a festive flair to your look.
Lips: Popular lip colors for this season are berry, bordeaux, aubergine and peach. Choose a high-pigment, matte or metallic shade that won't dry out your lips and add a coat of iridescent or sheer lip gloss over the top of your shade to get a shimmery, metallic finish and give your lips an even more kissable look.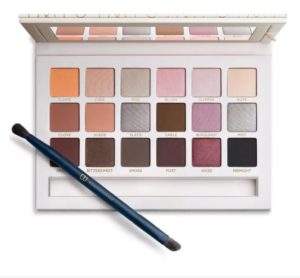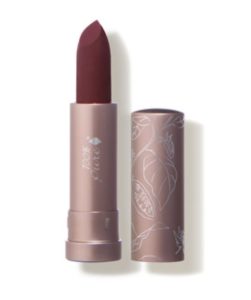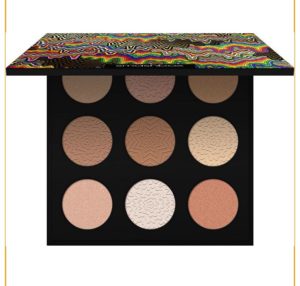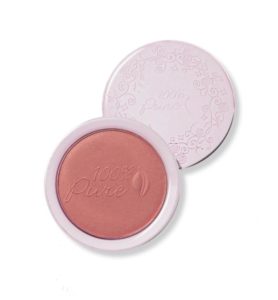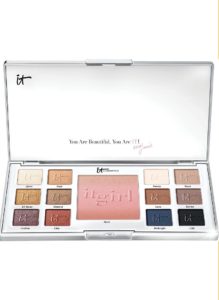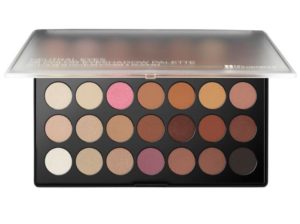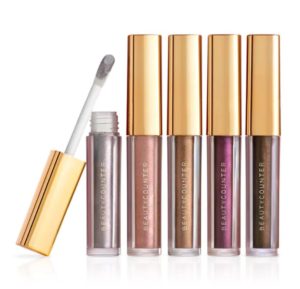 Hair: Holiday hair is all about glamorous, elegant, yet easy-to-achieve hairstyles. Don't be afraid to add an accessory to your fabulously finished hair such as velvet ribbons, small bows, crystal clips or jeweled headbands. Here are some of the holiday seasons hottest styles if you're in need of a little inspiration: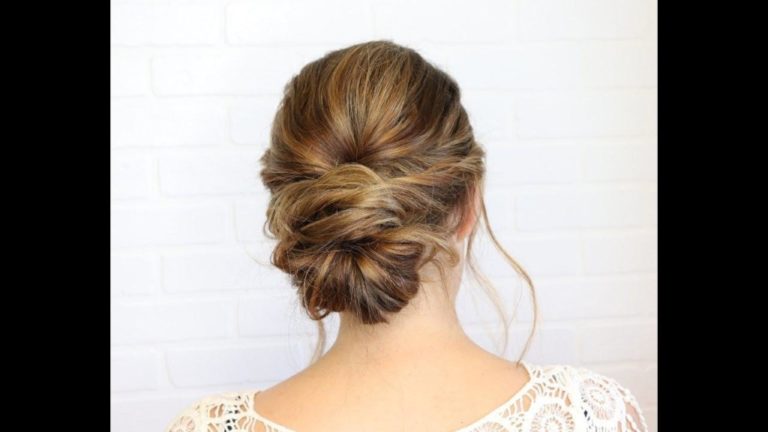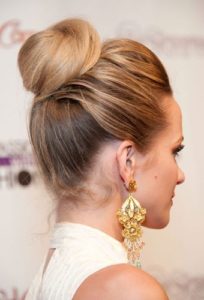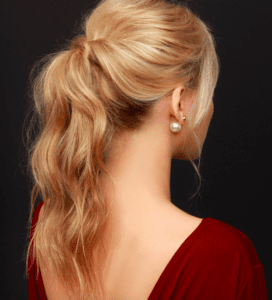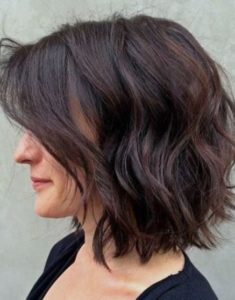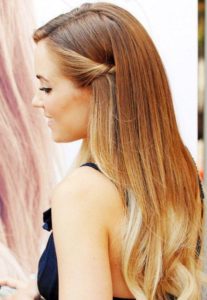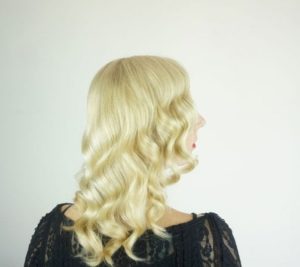 A Few Do's and Don'ts
Do: Experiment with something different. Whether you've always wanted to try fake eyelashes, a bright red lipstick, or been daydreaming about that new hairstyle, the holidays are the time to try something new. Not sure if you'll like it? Practice makes perfect. Always test your new look out first before your big debut, ensuring you will look and feel your best.
Don't: Go overboard with glitter—unless glitter is your thing, in which case go for it! A little sparkly shadow on the eyelids is an easy way to dress up your eye makeup in less than 10 seconds.
Do: Play with liquid liner. One of the most beautiful and iconic holiday makeup looks involves winged liquid eyeliner, and right now cat eyes and smokey eyes are in. If you have been afraid to try this in the past, tackle your fears and start practicing now before the day or night of that big party.
Don't: Get too cheeky with cream blush. Cream blush is an excellent way to add extra radiance and color at the same time especially during these cold, dry months. If choosing a cream blush, make sure you blend like crazy on the cheeks until it looks natural and smooth. The key is starting with a light touch and softly adding pigment as you go. This will eliminate patchy areas and doll-like pink cheeks.
Tis the season to sparkle and shine, so glam it up and enjoy yourselves. Be safe, be you, and stay beautiful everyone. xoxo!