If you're like me, getting a night off without the kids is pretty rare. So when I get a night out I want to be with as many friends as possible and I want to experience something new. We've all been to the wine and painting nights where we all walk away with the same picture of Van Gogh's Starry Night… Well if that just isn't your jam, there's a new craft team hitting the San Diego scene and it's worth checking out!
Patchwork San Diego hosts crafting events all around the city at hip breweries, tasting rooms, and restaurants with plenty of dates and crafts to choose from.

UNIQUE CRAFT OPTIONS
Patchwork San Diego has a variety of arts and crafts to choose from and they change seasonally. Crafts like macrame plant hangers and air plant wreaths are some of their most frequently sold out events. And the best part is that you don't have to know how to do any of it – they'll teach you everything!
Each event requires you to register ahead of time so they can purchase all the supplies you'll need, and they can typically fit up to 25 people. Some events even include a drink or pizza during the craft time.
Here are a few of their recent crafts events:
Holiday Candle Making

Macrame Wall Hangers

String Art

Air Plant Wreaths

Macrame Plant Holders

Boho Dream Catchers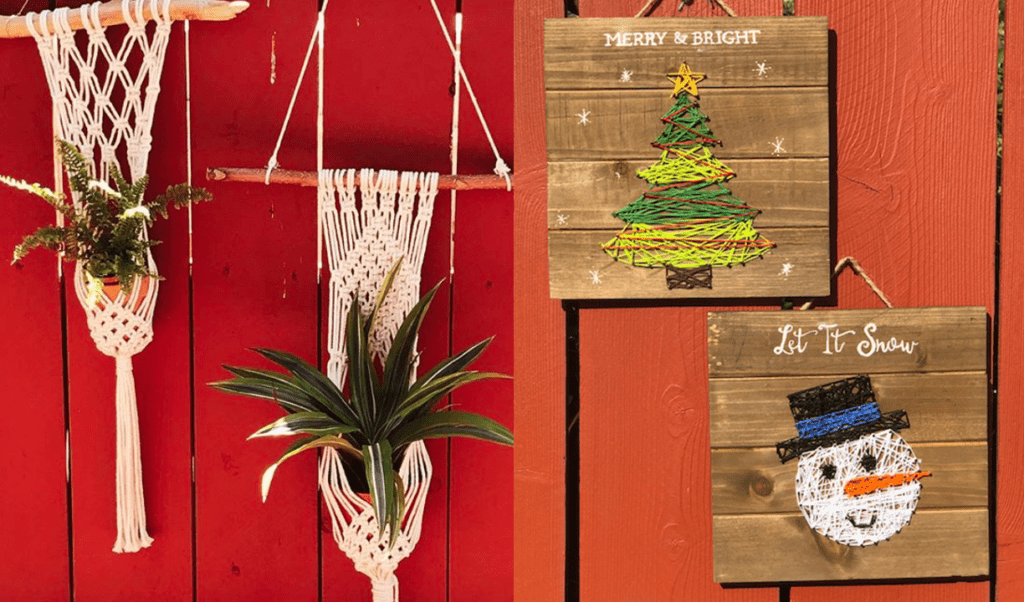 PRIVATE EVENTS
If you have at least 9 people interested in crafting with you, they offer the option to host a private event. I recently wanted to surprise a friend with a Baby Sprinkle, and crafting was the perfect way to go since she can't drink anyway and we are a pretty crafty bunch. 🙂
The brewery we chose (The Belching Beaver in Ocean Beach) allowed us to bring in our own food since they don't have a kitchen, and we were able to buy beers and non-alcoholic drinks from them. Plus, since our craft night was on a Tuesday, we were able to take over the space and get those creative juices flowing!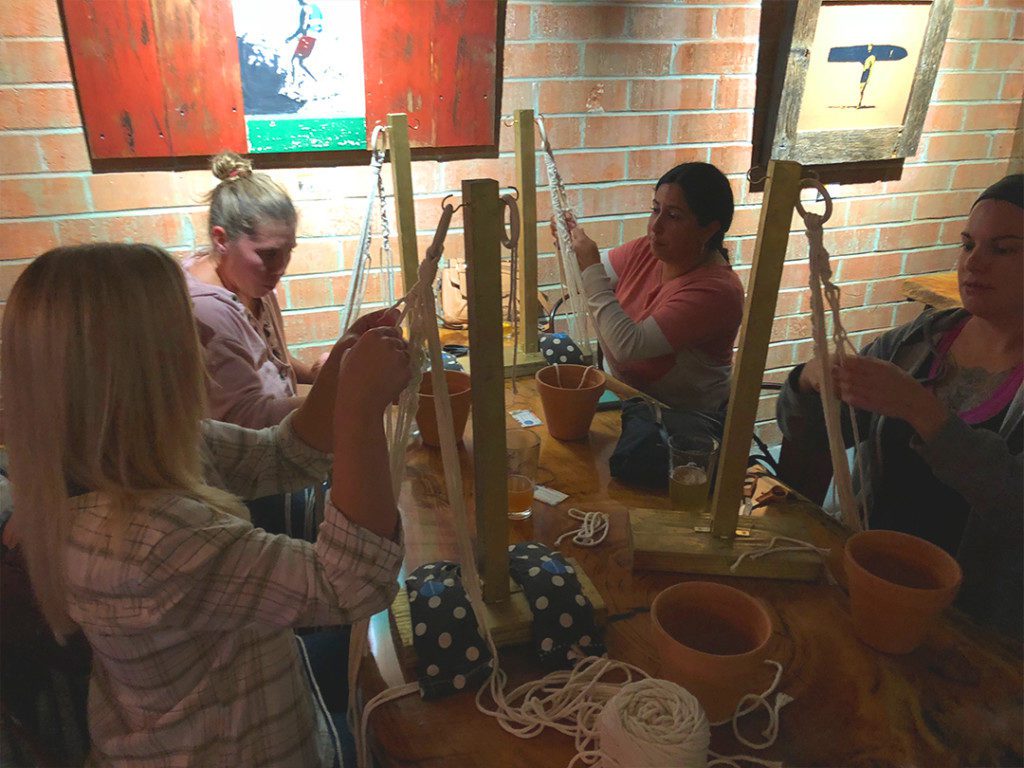 THE PATCHWORK LADIES
The instructors and co-founders, Nikki and Sarah, are endlessly patient and fun! They walk everyone through the steps and are hands-on for the entire session. We had so much fun and the end product is amazing! We chose the Macrame Plant Holders and it was surprisingly easy once we got going.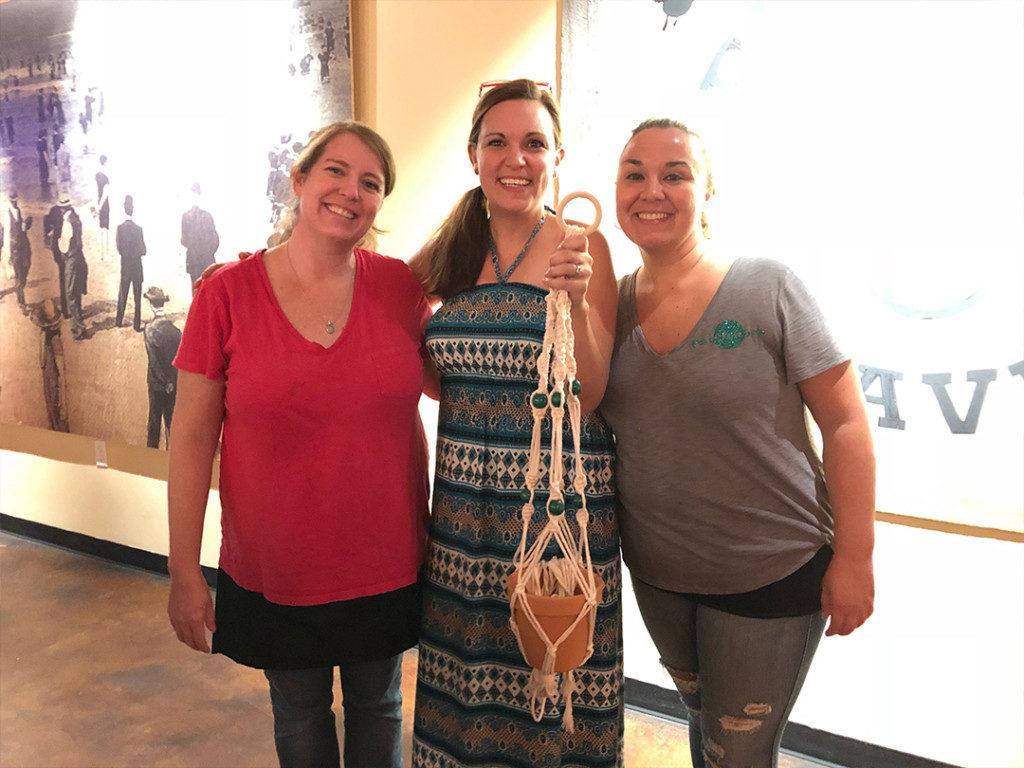 HOLIDAY PLANNING
Looking to do a teambuilding event with your coworkers or host a special holiday party for your friends? Check out their upcoming calendar of holiday crafts and ornament making and save your spot now!