We received an overwhelming response to our initial "Shop Local" post and wanted to give you additional ideas for local purchasing in San Diego in 2020. As we all know, coronavirus has made operating small and independent shops extremely difficult. We'd like to lend a hand to our favorite local vendors this holiday season.
Chocolate with a Japanese Touch
Deux Cranes is a local chocolatier owned by a Japanese-American trained in Paris. Enjoy Asian-inspired twists on classic white, milk, and dark chocolates, including vegan matcha almond with yuzu and milk chocolate with ginger, sesame, and buckwheat. Shop these delicious wares here.
Spa Essentials from a Local Esthetician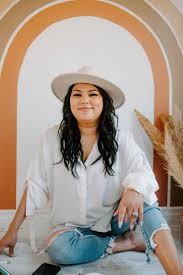 Need a facial treatment or new makeup products but don't want to spend time inside a store? Beauty by Hannah Lebron has an online retail shop so that you can pick up all of your essentials from the safety of your own home, including their super-popular BBHL Brow Gel. And if you haven't gotten one of their treatments before, we highly recommend the one-hour custom facial!
Book a Holiday Photo Session!
The San Diego Moms photographers are the absolute best in the business. Contact Linette Gary, Crystal Carr, Katherine Evans, or Brisa Roberts to schedule your holiday session today.
The Best Pastries in Town
It doesn't get any better than Wayfarer Bread in La Jolla; our family will happily make the Saturday morning trek to pick up some of their ethereal croissants and crispy baguettes. They're open right up until Thanksgiving and open for walk-ins!
Photo by Erik Mclean on Unsplash