I commute from Carlsbad to Sorrento Valley most days, which can often be upwards of 45 minutes (heavy sigh). I discovered a love of podcasts a couple of years ago and it has honestly changed the way I view that time in the car. Podcasts are now a form of self care! I look at it as gaining knowledge about whatever subject I'm interested in. It just so happens that #momlife is my topic of choice during this season of my life. Here are a few of my favorite motherhood podcasts I subscribe to:
1) Coffee & Crumbs

I discovered Coffee & Crumbs as a brand new mom. This podcast and the women behind it have definitely fueled my creative writing spirit this year. The hosts of the podcasts have several children each, and I find it inspiring as a mom of one to listen to how they balance their time. They tackle topics such as in-law relationships, the postpartum period, marriage and friendship. "Coffee + Crumbs exists to support, uplift, and inspire mothers through artful storytelling and creative community. At the core of our online space, we want mothers to feel safe, known, encouraged and loved."
They've recently revamped their show a bit to be more off-the-cuff and moved it into Patreon, which is a membership-based platform. I contribute $1/month, and have access to their content. Well worth it to me!
Frequency: twice a month
Length: ~1 hour
Listen here for new episodes: https://www.patreon.com/coffeeandcrumbs
Old episodes here: https://www.coffeeandcrumbs.net/podcast
2) The Mom Minutes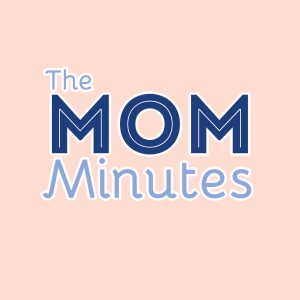 The Mom Minutes is a local duo of super awesome working mamas who happen to live in La Jolla! They have refreshing takes on life with a school-age child while balancing work, husbands and personal lives. I often find myself nodding my head saying "yes!" during their show. It is so clear that they are great friends, as they have a great back-and-forth structure which makes for such easy listening. They tackle topics such as traveling, self-care, raising kind kids, the hardships of motherhood and pondering the meaning of life with wit, class and a good glass of wine.
"Hi! We are Jenn Kolinski and Natasha Tharp, two working moms with two kids between us, who love to talk about all of the ups and downs of parenting. Please join our conversation, every week, where we will share our day-to-day learnings mixed with lots of laughs, honesty and candor, all while drinking our featured wine of the week!"
Frequency: weekly
Length: ~1 hour
Listen here: https://podcasts.apple.com/us/podcast/the-mom-minutes/id1483665848
3) The #MomForce Podcast
The #MomForce Podcast is a relatively new addition for me, but I'm really liking it! The host is one of the co-founders of Chatbooks, and I am a very loyal customer of their easy-to-use platform for creating photo books. She is a mother of 7, and often hosts some of her 12 (!!) siblings who also all have large families. They tackle topics like working motherhood, entrepreneurship, older children, minimalism, and the hardships of motherhood. There are often guests of popular Instagram accounts such as the @thebucketlistfamily, who joined to talk about tidbits for traveling with children.
"Welcome to the Mom Force Podcast! Vanessa Quigley, mother of 7, entrepreneur and co-founder of Chatbooks, hosts this refreshing take on all things mom. Along with her 4 sisters, they'll get into the nitty-gritty of real life parenting together, bringing you some tried and true tips and tricks to help make mom-life a little easier. And check out the #momforce by Chatbooks Facebook group where thousands of moms are sharing real mom advice."
Frequency: weekly
Length: ~30 minutes
Listen here: https://podcasts.apple.com/us/podcast/the-momforce-podcast-by-chatbooks/id1464755075
4) Unruffled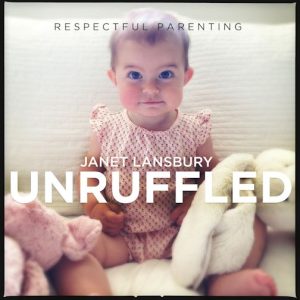 Unruffled/Respectful Parenting with Janet Lansbury is one that was recommended to me by a girlfriend in the midst of toddlerhood. The host has a wide array of experience with different parenting struggles, and is a best-selling author. Her podcasts tackle discipline issues, encouraging expression of feelings and dealing with tantrums. I'm studying up for my next season of parenting (a toddler)!
"Each episode addresses a reader's parenting issue through the lens of Janet's respectful parenting philosophy. Janet is a respected parenting adviser, author, and consultant whose website (JanetLansbury.com) is visited by millions of readers annually. Her work informs, inspires, and supports caregivers of infants and toddlers across the globe, helping to create relationships of respect, trust, and love. Her best-selling books "No Bad Kids: Toddler Discipline without Shame" and "Elevating Child Care: A Guide to Respectful Parenting""
Frequency: weekly
Length: ~20 min
Listen here: https://podcasts.apple.com/us/podcast/respectful-parenting-janet-lansbury-unruffled/id1030050704
Happy Listening!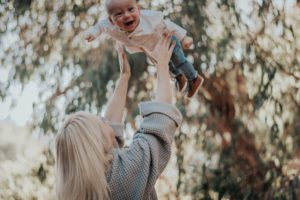 Laura Demuth is a 30-something first-time mom raising her little dude by the beach in Carlsbad, California. Writing is totally outside her comfort zone, but hey, so is being a mom. She enjoys caffeine, pilates, true crime documentaries and good friendships. By day, she is a dermatology nurse practitioner and absolutely loves her job. Her sweet little son, Carson, was born a month early in March 2019. She is alsa a mama to an adorable black lab doggie named Luna and wife to Dave. They love being equal parts adventurers and homebodies.
IG: @thekindamom
Blog: www.thekindamom.com